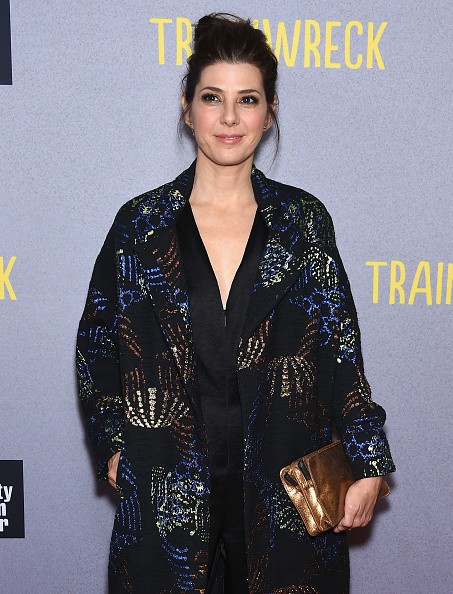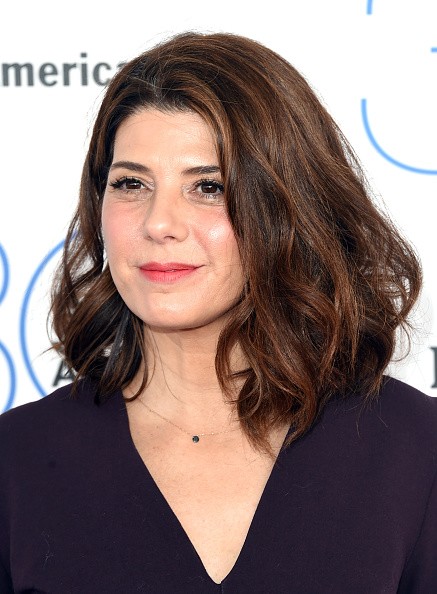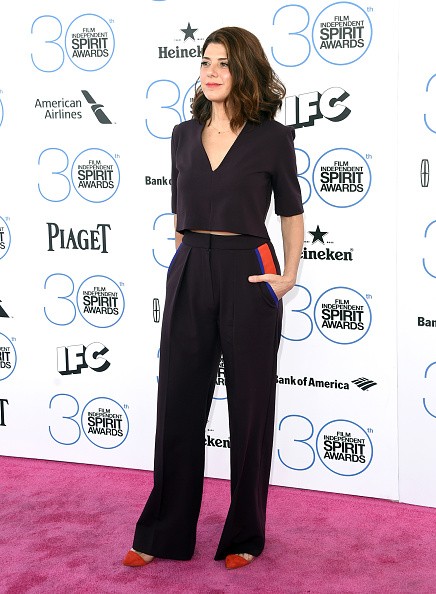 50 facts about American actress with Italian roots, Marisa Tomei.
1. Tomei was born in Brooklyn, New York.
2. Her mother was an English teacher.
3. Her father was a trial lawyer.
4. She has a younger brother, Adam Tomei.
5. Her brother Adam is also actor.
6. She was partly raised by her paternal grandparents, Rita and Romeo Tomei.
7. Tomei's parents are both of Italian descent.
8. Her maternal grandmother is from Elba, her maternal grandfather is from Tuscany, and her father is also of Tuscan descent.
9. Tomei grew up in the Midwood neighborhood of Brooklyn.
10. While in Brooklyn, she became captivated by the Broadway shows to which her theater-loving parents took her and was drawn to acting as a career.
11. At Andries Hudde Junior High School, she played Hedy LaRue in a school production of How to Succeed in Business Without Really Trying.
12. After graduating from Edward R. Murrow High School in 1982, she attended Boston University for a year.
13. Tomei followed up As the World Turns in 1986 with a role on the sitcom A Different World as Maggie Lauten during the first season.
14. Her film debut was a minor role in the 1984 comedy film The Flamingo Kid, in which she played Mandy, a waitress. She only had one line in the entire film.
15. She made her stage debut in 1987 at the age of 22 with the off-Broadway play Daughters, in which she played Cetta. The role earned her rave reviews and the Theatre World Award for outstanding debut on stage.
16. Her career spans over three decades.
17. Following her work on the television series As the World Turns, she came to prominence as a cast member on The Cosby Show spinoff A Different World in 1987.
18. After having minor roles in a few films, she came to international attention in 1992 with the comedy My Cousin Vinny.
19. For her role in My Cousin Vinny she received an Academy Award for Best Supporting Actress.
20. Of the many films in which Tomei has appeared, her most commercially successful ones to date are What Women Want, Anger Management, Wild Hogs, and Parental Guidance, all of which have grossed hundreds of millions of dollars at the box office.
21. She received critical acclaim for her performances in films such as Untamed Heart, The Paper, Unhook the Stars, Slums of Beverly Hills, In the Bedroom, Before the Devil Knows You're Dead, The Wrestler, Cyrus, and Love Is Strange.
22. Tomei has also done substantial work in theater.
23. She was formerly involved with the Naked Angels Theatre Company and received acclaim for her performance in plays like Daughters, Wait Until Dark, Top Girls and The Realistic Joneses, for which she received a special award at Drama Desk Awards.
24. For her role in Top Girls, she received a nomination for Drama Desk Award for Outstanding Featured Actress in a Play.
25. After her Oscar win, Tomei appeared as silent film star Mabel Normand in the film Chaplin, with her then-boyfriend Robert Downey Jr. playing the title character.
26. She starred in the romantic drama Untamed Heart with Christian Slater, for which they won the MTV Movie Award for Best Kiss.
27. Tomei appeared alongside Downey again in the romantic comedy Only You.
28. She received her first Screen Actor's Guild Award nomination for Outstanding Female Supporting Actor for her performance in Unhook the Stars.
29. In 1998, she received an American Comedy Award nomination for Funniest Supporting Actress for Tamara Jenkins's cult film Slums of Beverly Hills. The independent film was well received by critics and the public.
30. Tomei spent several years away from high-profile roles and major motion pictures in the late 1990s, before rising again to prominence in the early 2000s.
31. During the 1990s, Tomei made several television appearances.
32. In 1996, she made a guest appearance on the sitcom Seinfeld, playing herself in the two-part episode "The Cadillac". In the episode, George Constanza attempts to get a date with her through a friend of Elaine Benes.
33. She also made an appearance on The Simpsons as movie star Sara Sloane, who falls in love with Ned Flanders.
34. Tomei appeared in the 2000 film What Women Want, which was a commercial success, and had a supporting role in the romantic comedy Someone Like You.
35. In 2001, Tomei appeared in Todd Field's Best Picture nominee In the Bedroom, earning several awards including a ShoWest Award for Best Supporting Actress in 2002.
36. In the Bedroom earned Tomei a second Academy Award nomination and her first Golden Globe Award nomination for Best Supporting Actress.
37. Tomei also shared a Screen Actors Guild Award nomination for Outstanding Performance by a Cast.
38. In 2002 she appeared in the Bollywood-inspired film The Guru and voiced the role of Bree Blackburn, the main antagonist in the animated feature film The Wild Thornberrys Movie.
39. In 2003, Tomei appeared in one of her biggest commercial hits, Anger Management.
40. The following year, she appeared in the film Alfie based on the 1966 British film of the same name.
41. In 2006, Tomei had a recurring role on Rescue Me, playing Johnny Gavin's ex-wife Angie.
42. She won a Gracie Allen Award for Supporting Actress in a Drama Series for her work in the four episodes she appeared in.
43. She also starred in the Sidney Lumet-directed Before the Devil Knows You're Dead. The film was released to critical acclaim.
44. In 2009, Tomei recorded the role of Mary Magdalene in Thomas Nelson's audio Bible production The Word of Promise.
45. Tomei hosted the 2011 Scientific and Technical Awards, which was followed by an appearance at the 83rd Academy Awards.
46. She starred in the mystery suspense film The Lincoln Lawyer.
47. She also appeared in Salvation Boulevard, which premiered at the 2011 Sundance Film Festival.
48. In an interview, Lady Gaga stated that she would want Tomei to portray her in a film about the singer. Tomei responded, "I was thrilled when I heard. I love her. I love her music. And she's an awesome businesswoman. So I was so touched, really. I think it's incredible that she likes my work and that she'd think of me."
49. Tomei was featured in the second episode of the third season of NBC's Who Do You Think You Are?, on February 10, 2012. In the episode Who Do You Think You Are?, she traveled to Tuscany and to the island of Elba to uncover the truth about the 100-year-old murder of her great-grandfather, Francesco Leopoldo Bianchi.
50. In 2005, she was featured in an ad campaign for Hanes with the slogan "Look who we've got our Hanes on now", featuring various other celebrities including Michael Jordan, Jennifer Love Hewitt, and Matthew Perry.