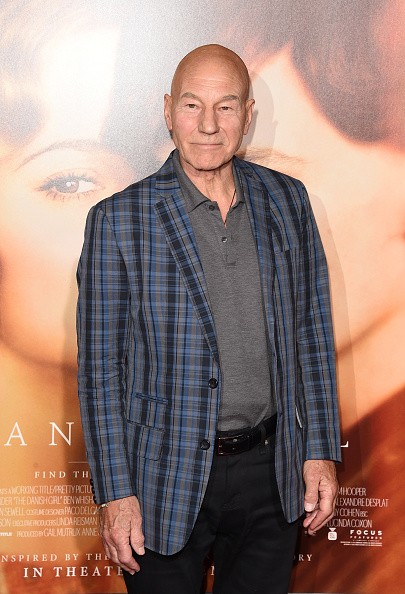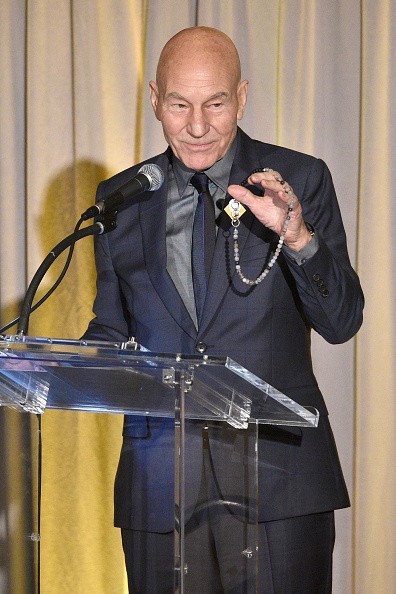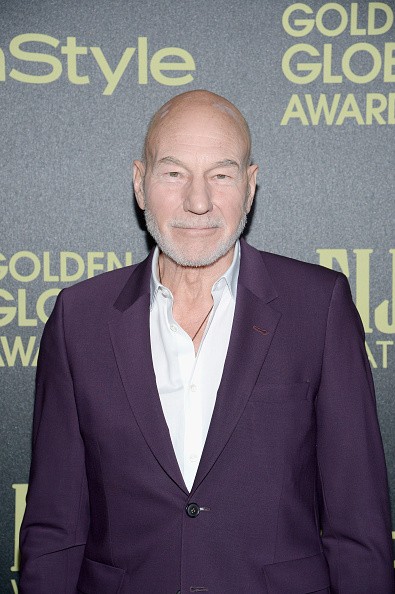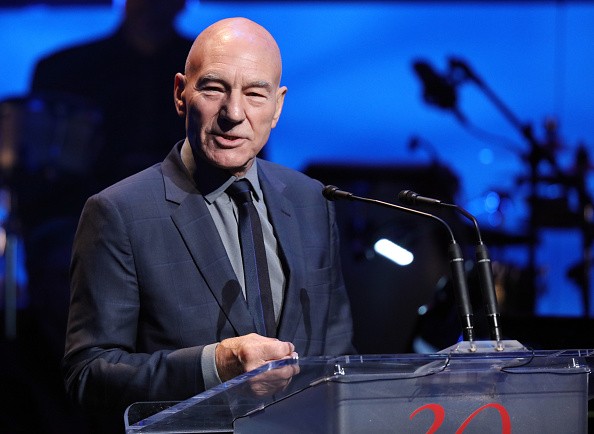 Stewart was appointed an Officer of the Order of the British Empire (OBE) in the 2001 New Year Honours list, and was made a Knight Bachelor in the 2010 New Year Honours for services to drama. Lern 50 facts about actor Patrick Stewart.
1. His mother Gladys was a weaver and textile worker.
2. His father Alfred Stewart was a Regimental Sergeant Major in the British Army.
3. He has two older brothers, Geoffrey and Trevor.
4. Stewart grew up in a poor household with domestic violence from his father, an experience which later influenced his political and ideological beliefs.
5. Stewart's father served with the King's Own Yorkshire Light Infantry and was Regimental Sergeant Major of the 2nd Battalion, Parachute Regiment during the Second World War, having previously worked as a general labourer and as a postman.
6. As a result of his wartime experience during the Dunkirk evacuation, his father suffered from what was then known as combat fatigue (related to what is now known as post-traumatic stress disorder).
7. Stewart attended Crowlees Church of England Junior and Infants School.
8. He attributes his acting career to an English teacher named Cecil Dormand who "put a copy of Shakespeare in my hand [and] said, 'Now get up on your feet and perform.'"
9. In 1951, aged 11, he entered Mirfield Secondary Modern School, where he continued to study drama.
10. At age 15, Stewart left school and increased his participation in local theatre.
11. He acquired a job as a newspaper reporter and obituary writer at the Mirfield & District Reporter, but after a year, his employer gave him an ultimatum to choose acting or journalism. He quit the job.
12. His brother tells the story that Stewart would attend rehearsals during work time and then invent the stories he reported.
13. Stewart also trained as a boxer.
14. He lost his hair at the age of 18 due to suffering from Alopecia areata. The traumatic xperience made Stewart timid, and he found that acting served as a means of self-expression.
15. Sir Patrick Stewart OBE is most widely known for his roles as Captain Jean-Luc Picard in Star Trek: The Next Generation and its successor films, as Professor Charles Xavier in the X-Men film series of superhero movies (2000-present).
16. He is also known for his prolific stage roles with the Royal Shakespeare Company, and his many voice acting roles, including CIA deputy director Avery Bullock in American Dad!.
17. In 1993, TV Guide named him the best dramatic television actor of the 1980s.
18. Following a period with Manchester's Library Theatre, he became a member of the Royal Shakespeare Company in 1966, remaining with them until 1982.
19. In January 1967, he made his debut TV appearance on Coronation Street as a Fire Officer.
20. In 1969, he had a brief TV cameo role as Horatio, opposite Ian Richardson's Hamlet, in a performance of the gravedigger scene as part of episode six of Sir Kenneth Clark's Civilisation television series.
21. He made his Broadway debut as Snout in Peter Brook's legendary production of A Midsummer Night's Dream, then moved to the Royal National Theatre in the early 1980s.
22. Over the years, Stewart took roles in many major television series without ever becoming a household name.
23. He appeared as Vladimir Lenin in Fall of Eagles; Sejanus in I, Claudius; Karla in Tinker Tailor Soldier Spy and Smiley's People; Claudius in a 1980 BBC adaptation of Hamlet.
24. He took the romantic male lead in the 1975 BBC adaptation of Elizabeth Gaskell's North and South (wearing a hairpiece).
25. He also took the lead, playing Psychiatric Consultant Dr Edward Roebuck in a BBC TV series called Maybury in 1981.
26. While not wealthy, Stewart had a comfortable lifestyle as an actor; he found that despite a lengthy career, his reputation was not great enough to bring a production of Who's Afraid of Virginia Woolf? to a West End theatre. Stewart thus in 1987 agreed to work in Hollywood, after Robert H. Justman, a producer working on Star Trek: The Next Generation, saw him while attending a literary reading at UCLA.
27. Stewart knew nothing about the original show, Star Trek, or its iconic status in American culture. He was reluctant to sign the standard contract of six years but did so as he, his agent, and others Stewart consulted with, all believed that the new show would quickly fail and he would return to his London stage career after making some money.
28. Stewart's other film and television roles include the flamboyantly gay Sterling in the 1995 film Jeffrey and King Henry II in The Lion in Winter, for which he received a Golden Globe Award nomination for his performance and an Emmy Award nomination for executive-producing the film.
29. He portrayed Captain Ahab in the 1998 made-for-television film version of Moby Dick, receiving Emmy Award and Golden Globe Award nominations for his performance.
30. He also starred as Scrooge in a 1999 television film version of Charles Dickens' A Christmas Carol, receiving a Screen Actors Guild Award nomination for his performance.
31. In 2005, he was cast as Professor Ian Hood in an ITV thriller 4-episode series Eleventh Hour, created by Stephen Gallagher.
32. He also, in 2005, played Captain Nemo in a two-part adaptation of The Mysterious Island.
33. Known for his strong and authoritative voice, Stewart has lent his voice to a number of projects.
34. He has narrated recordings of Prokofiev's Peter and the Wolf (winning a Grammy), Vivaldi's The Four Seasons (which had also been narrated by William Shatner, C. S. Lewis's The Last Battle (conclusion of the series The Chronicles of Narnia), Rick Wakeman's Return to the Centre of the Earth; as well as numerous TV programmes such as High Spirits with Shirley Ghostman.
35. Stewart provided the narration for Nine Worlds, an astronomical tour of the solar system and nature documentaries such as The Secret of Life on Earth and Mountain Gorilla.
36. He is also heard as the voice of the Magic Mirror in Disneyland's live show, Snow White - An Enchanting Musical.
37. He also was the narrator for the American release of Dragons: A Fantasy Made Real.
38. He is narrator for two fulldome video shows produced and distributed by Loch Ness Productions, called MarsQuest and The Voyager Encounters.
39. In 2006, Stewart made a short video against domestic violence for Amnesty International, in which he recollected his father's physical attacks on his mother and the effect it had on him as a child.
40. He gave his name to a scholarship at the University of Huddersfield, where he is Chancellor, to fund post-graduate study into domestic violence.
41. Stewart's childhood experience also led him to become a patron of Refuge, a UK charity for abused women.
42. In 2009, Stewart gave a speech at the launch of Created Equal, a book about women's rights, talking again about his personal experiences with domestic violence and the impacts they had on him.
43. He remarked, "violence is a choice and it's a choice a man makes...the lasting impact on my mother...and indeed on myself...was extreme. Overcoming the lessons of that male stereotype that I was being shown was a struggle."
44. He now hopes to set an example of "what it has been like to be in an environment of such violence and that it can pass and that one can survive it and even though sometimes still a struggle."
45. Additionally, in October 2011, he presented a BBC Lifeline Appeal on behalf of Refuge, iscussing his own experience of domestic violence and interviewing a woman whose daughter was murdered by her ex-husband.
46. Stewart supports the Armed Forces charity Combat Stress, after learning about his father's post-traumatic stress disorder when researching his family genealogy for the documentary series Who Do You Think You Are?.
47. He is Patron of the United Nations Association - UK, and delivered a speech at UNA-UK's UN Forum 2012 on Saturday 14 July 2012, speaking of his father's experiences in World War Two, and how he believed that the UN was the best legacy of that period.
48. Stewart was appointed an Officer of the Order of the British Empire (OBE) in the 2001 New Year Honours list, and was made a Knight Bachelor in the 2010 New Year Honours for services to drama.
49. In July 2011, Stewart received an Honorary Doctorate of Letters (D.Litt) from the University of East Anglia.
50. In July 2012, Stewart carried the Olympic torch as part of the official relay for the 2012 Summer Olympics and stated it was an experience he will 'never forget', adding that it was better than any movie première.