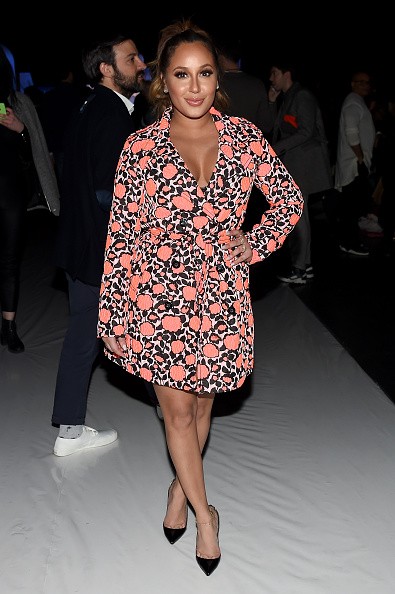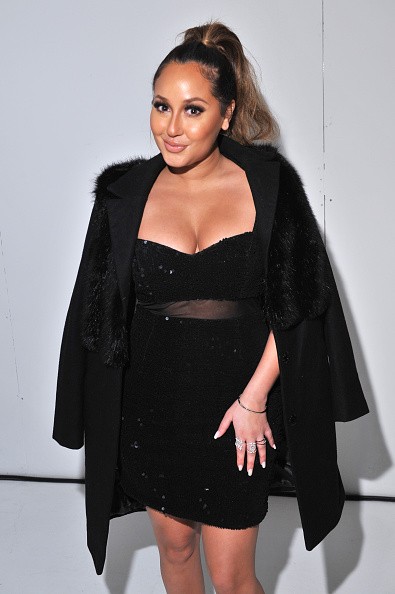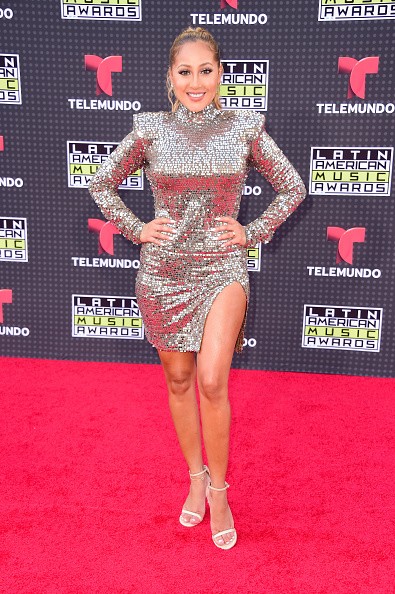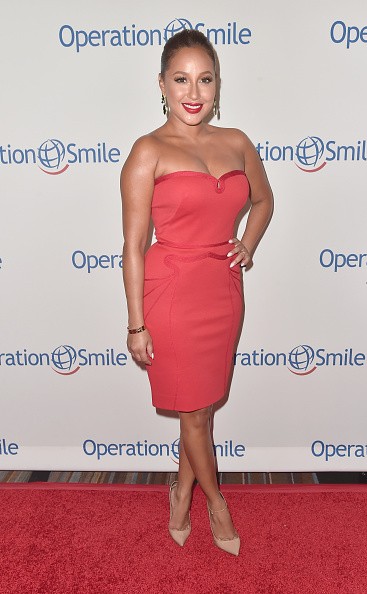 40 facts about singer and actress Adrienne Bailon.
1. Her full name is Adrienne Eliza Bailon.
2. She is an American singer-songwriter, recording-artist, actress, dancer, and television personality.
3. Bailon first became publicly known when she rose to fame as a founding member and lead singer of both 3LW (1999-2007).
4. Was part of The Cheetah Girls (2003-2008).
5. Bailon started her career with singing group 3LW which led to her involvement in the Disney franchise, The Cheetah Girls.
6. Bailon recorded a debut solo album which was later shelved. Since then, Bailon has stated that she plans to record a Spanish solo album.
7. Aside from her work in 3LW and The Cheetah Girls, Bailon went on to develop her own acting career with roles in The Cheetah Girls films, Coach Carter and the MTV film All You've Got.
8. Aside from her work in film, she has also guest starred in numerous television series including the Disney Channel series That's So Raven and The Suite Life of Zack & Cody.
9. Bailon has established a solo music career, contributing two solo tracks including, "What If", to The Cheetah Girls: One World soundtrack as well as the Confessions of a Shopaholic soundtrack, and other numerous guest musical ventures.
10. Currently, Bailon is one of the hosts of The Real talk show along with Tamera Mowry, Jeannie Mai, Tamar Braxton and Loni Love, which premiered on July 15, 2013.
11. Bailon's career, spanning over 16 years with both 3LW and The Cheetah Girls, has helped her sell a combined 5.6 million recording albums worldwide.
12. On January 26, 2015, Bailon announced on The Real the reason behind why she had not released her debut solo album. She stated that she was "scared to fail" and that she did not like the sound of her own voice because of the fact that executives at Disney praised the fact that she sounded "so young". Bailon expressed that when she got her solo record deal at Def Jam, things didn't go the way she expected.
13. On February 5, 2015, Bailon announced via Instagram and on an episode of The Real, that she is engaged to her longtime boyfriend and music executive at Jay-Z's Roc Nation label, Lenny Santiago.
14. In September 2015, the couple split and they called off their engagement.
15. Bailon is a Christian.
16. When asked "Do you relate with I'm in Love with a Church Girl and not get involve with the sins and craziness that Hollywood is all about?", she replied: "I think I've definitely tried. No one is left without a sin. Everyone sin [sic] in their own different ways. Never judge one person's sins to be greater and lesser than your own. One thing I'm so grateful for was my foundation in faith. It kept me away from a lot of things like drugs that I never had an interest. I always had my faith in God. My relationship with God helped me to get along not to get caught up in those things."
17. Bailon was born to a Puerto Rican mother, Nilda Felix.
18. She has an Ecuadorian father, Freddie Bailon.
19. She grew up in the Lower East Side of Manhattan.
20. Bailon has an older sister, Claudette.
21. Bailon's parents are divorced.
22. Was raised by her mother and stepfather, Joe.
23. She attended High School for Health Professions and Human Services, but did not pursue a career in the medical field due to her musical endeavors.
24. Bailon commented "I really wanted to be an Obstetrician! I wanted to bring babies into the world.."
25. Bailon was discovered by Latin pop singer Ricky Martin in October 1999 while she was performing in a church choir at Madison Square Garden. Martin asked for the four best singers in the group, and Bailon was one of the four elected by Martin to perform as backup singers as part of his Livin' la Vida Loca Tour concert show later that night.
26. Bailon became a member of the girl group 3LW. Bailon stated that she was spotted by a producer while on a field trip to Beth Israel, and was later offered a slot in the female trio. Bailon said "..coming from very humble beginnings in the projects of the Lower East Side and not having any "Hollywood" connections... It did not seem realistic. I sang in church, acted in all the church and school plays... So when the opportunity came to join a girl group I was ready!"
27. In 1999, the original line up of 3LW formed. Their first single, "No More (Baby I'ma Do Right)", was released in the fall of 2000. "No More" was a chart success, and was followed by "Playas Gon' Play" in early 2001. The group's self-titled debut album, 3LW was released on December 5, 2000. The album went on to be certified platinum by the RIAA, selling 1.3 million copies in the US.
28. In the summer of 2001, the group embarked on the MTV Total Request Live tour along with Destiny's Child, Dream, Nelly, Eve, and Jessica Simpson.
29. In 2001, 3LW recorded a song with various artists including Michael Jackson, Usher, Beyoncé, Luther Vandross, Celine Dion and Mariah Carey in response to the 9/11 attacks called "What More Can I Give".
30. In late 2001 they collaborated with Lil' Romeo and Nick Cannon for "Parents Just Don't Understand" on the Jimmy Neutron, Boy Genius soundtrack.
31. Bailon had a supporting role on Disney Channel's That's So Raven which she played Alana.
32. She is fluent in Spanish.
33. Is a good friend with Raven-Symoné.
34. She has been singing since she was about five years old.
35. Dated Rob Kardashian, the brother of Kim Kardashian.
36. Appeared in some of the episodes of the reality series Keeping Up with the Kardashians, as Rob's girlfriend.
37. Appeared in the music video for Pitbull's "Give Me Everything".
38. In 2012, Bailon announced that she was taking part in the reality show Empire Girls: Julissa and Adrienne. The show would revolve around Bailon and friend Julissa Bermudez.
39. Acted as Katalina Santiago in The Coalition, which was released on DVD and Blu-ray in February 2013.
40. Appeared in the film I'm in Love with a Church Girl. The film released in October 2013 and went to be the highest grossing independent film of 2013.