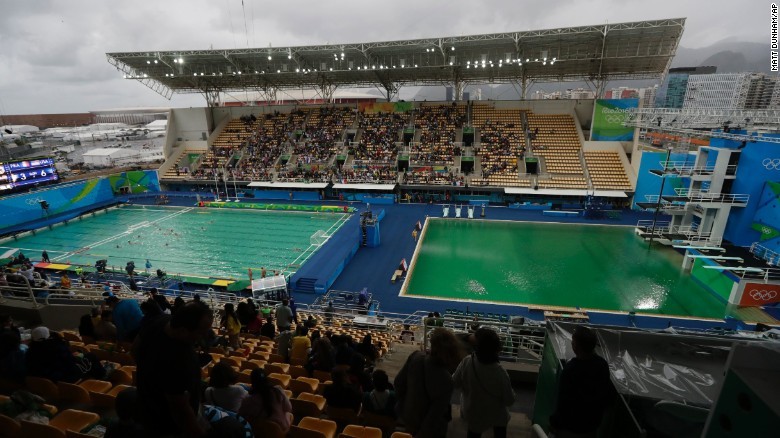 There's something in the water at the Rio Olympics: Yet another pool has turned deep, bright green.
This time, it's the water polo pool.]
On Tuesday, when the diving pool at the Maria Lenk Aquatics Centre mysteriously changed colors, Olympic organizers and FINA -- swimming's international governing body -- offered competing explanations why.