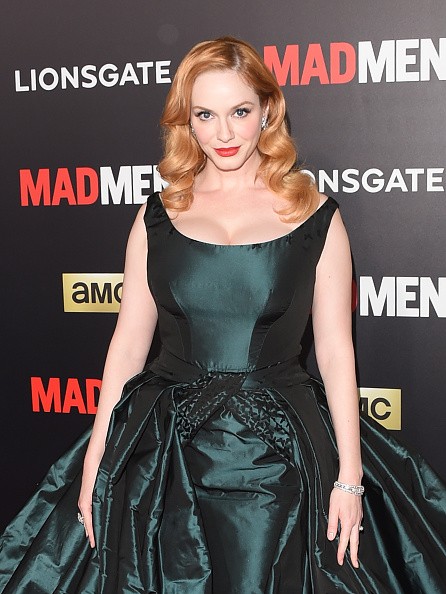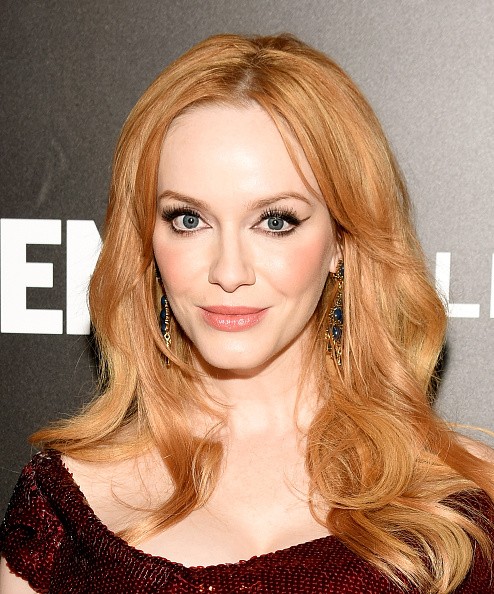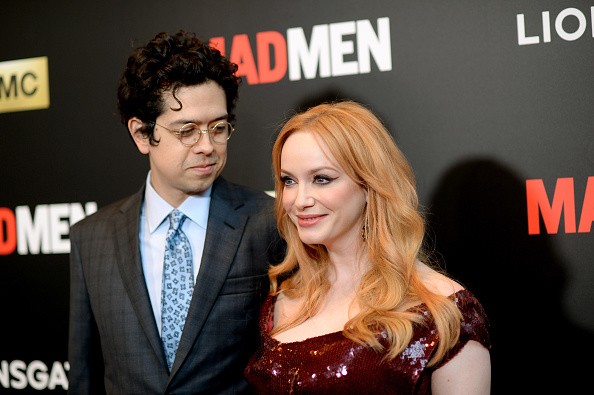 Learn 50 interesting facts about actress Christina Hendricks.
1. As a teenager Christina was a goth.
2. She dyed her hair numerous colors and used black lipstick.
3. Shaved her head at the back.
4. Did modeling from age 18 until 27.
5. Christina's hourglass figure has been praised by British Equalities Minister Lynne Featherstone.
6. When she was a goth her mother was mortified and kept telling her how horrible and ugly she looked.
7. One of the world's most iconic and recognizable redheads.
8. Anne Of Green Gables inspired her to dye her hair red.
9. Appeared in the video game - Need for Speed: The Run for her role as Sam Harper.
10. Reportedly she was dropped from her talent agency for taking the Joan role on Mad Men.
11. She wears glasses.
12. Enjoyed to play Dungeons and Dragons with her older brother Aaron.
13. It took her 10 years to make it to Hollywood.
14. Married to husband Geoffrey Arend.
15. Met Her husband through Mad Men co-Star Vincent Kartheiser.
16. Confirmed her stance that she and Arend likely won't be having children.
17. She can play accordion.
18. Husband Geoffrey Arend is best known for starring in Super Troopers, The Ringer and the recent TV show Body of Proof.
19. The couple met for the first time at the exclusive Magic Castle club in Los Angeles.
20. Appeared in a number of commercials while struggling as an actress.
21. Had to stick iconic hair style for her Mad Man character Joan for the show's 7-year run.
22. Isn't a fan of Joan's permanently worn-up.
23. Her father, Robert is originally from Birmingham, England.
24. Christina and her husband have a two weeks rule meaning that two weeks can't go by without them seeing each other.
25. Joan Holloway's signature wiggle-walk is an exaggeration of Hendricks' natural walk.
26. Appeared in the Everclear's "One Hit Wonder."
27. Isn't too proud of her work on MTV's Undressed.
28. She's a natural blonde but has been dying her hair red since the age of 10.
29. Christina has dual UK/US citizenship.
30. She lived in London for a year in the mid-90s before she moved to Los Angeles
31. During Christina's wedding the bridesmaids were dressed in vintage.
32. She enjoys listen to Britpop music.
33. Began acting at young age in children's musical theater productions.
34. She enjoys cooking, knitting and exercise.
35. For their first dance, they selected "Origin of Love," from Hedwig and the Angry Inch.
36. Her favorite food is spaghetti.
37. Celebrated for her "full-bodied" figure.
38. Is a Mad Men star.
39. Her favorite perfume is Fresh Cannabis Rose.
40. Her middle name is Rene.
41. Her father Robert Hendricks is United States Forest Service employee.
42. Her mother Jackie Sue is a psychologist.
43. Often plays intelligent dominating Women.
44. Starred in the music videos "The Ghost Inside" by Broken Bells.
45. Eats what she wants, she doesn't deprive herself but rather enjoys eating.
46. Her favorite color is red and coral.
47. Hendricks originally auditioned for the role of Midge.
48. In 2010, she was voted Best Looking American Woman by Esquire magazine.
49. Has been credited as having an ideal shape for a woman.
50. British designer Vivienne Westwood selected her to represent its "Get A Life" Palladium jewelry collection in March 2011.