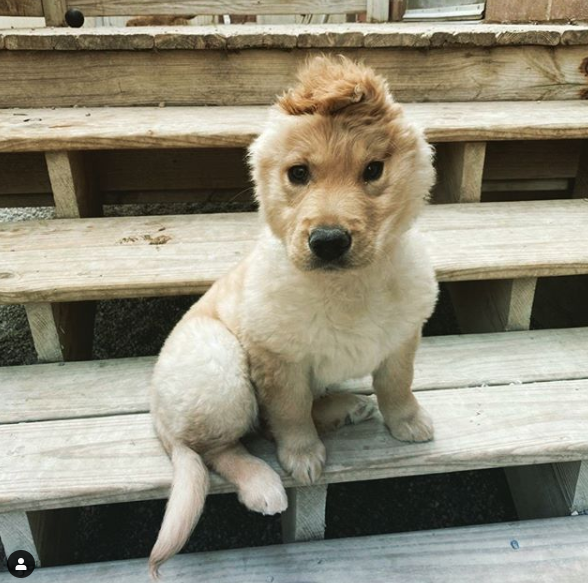 An adorable puppy with an unusual appearance has gone viral and has now earned 197,000 followers on Instagram and 4 million views on his TikTok video in just a few days after the accounts were set up. Rae, the "unicorn puppy", is a golden retriever with one noticeable physical feature, she has one of her hears on the top of her head, making it look like a unicorn horn.
Unicorn puppy
Rae, which is ear spelled backward, was injured after her birth and she was taken to the Family Friends Veterinary Hospital in Grand Rapids, Michigan. The receptionist at the veterinary hospital, Brianna Vorhees, said that she was immediately drawn to the lovely pup.
Vorhees said on her CNN interview that she lost her golden retriever named Loki to lymphoma, because of the loss she has a special place in her heart for golden retrievers. She also said that breeders leave puppies to vet techs if they can no longer take care of them. She told herself that if a golden retriever is left at the hospital, she will adopt it. That was when Rae came in.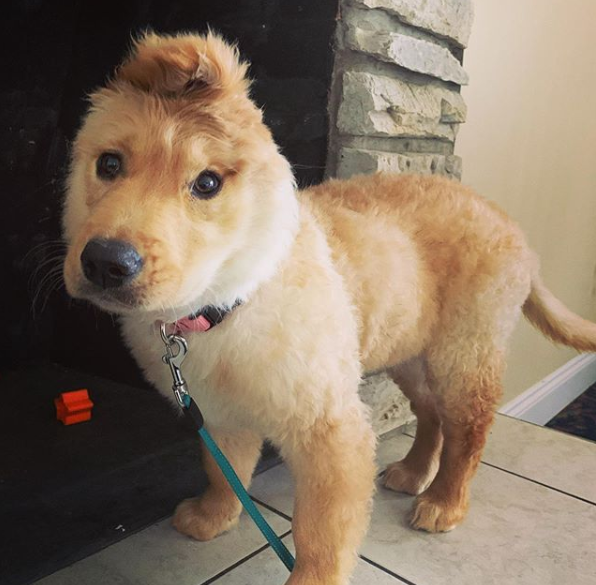 The breeder who dropped Rae off at the hospital said that they are not sure about what happened, but they believe that Rae's mother was cleaning off the placenta after Rae's birth and she got too aggressive. The entire ear of the puppy was gone and all that was left was the ear canal with the skin peeled off.
The puppy's surgery and 'unicorn' ear
Rae immediately went into surgery just hours after her birth and the staff at the hospital were not sure if she would survive. Miraculously, everything turned out fine. According to Vorhees, Rae was already in a critical state and the staff did not know if the puppy could make it beyond 2 days.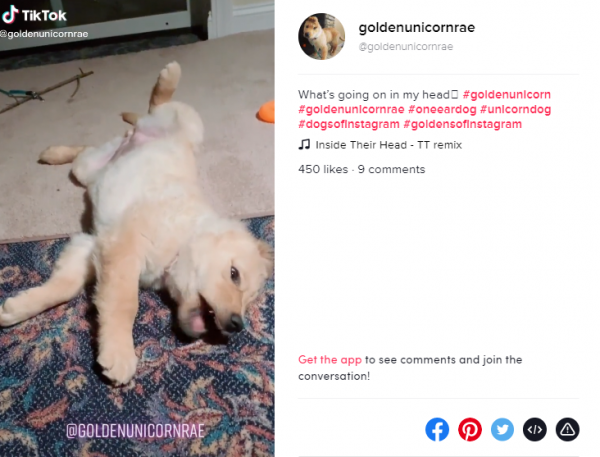 Despite the skepticism, Rae survived and she made a full recovery with a lone stray ear at the top of her head. Vorhees said that because of the sutures, the ear migrated to the top of the puppy's head. Rae's skin grew and she also started to grow, so the ear was naturally placed on her head. Everyone in the hospital called her unicorn, but it was Vorhees' husband who named the puppy Rae.
Internet star
One of the veterinary technicians at Family Friends Veterinary Hospital, Samantha Smith, posted a video of the puppy on TikTok, and Rae became a star overnight. The video garnered almost 4 million views. Vorhees said that Rae is not suffering from any pain, and has no issues with her hearing. The puppy would play all day and can follow commands really well. Vorhees said that she was heartbroken after the passing of her dog, and Rae helped her through a difficult time in her life.
Vorhees was pregnant when her previous golden retriever, Loki, passed away due to lymphoma. Now that she has Rae in her life and she can introduce the puppy to her son. She is glad that her son and Rae can grow up together.
ALSO READ: Canadian Lake Monster Ogopogo: Is it Real or Hoax?
Suggested if you love TikTok: Become a TikTok infuencer: Al you need to do is figure out how Tiktok verification works. Once your account is verified - you're visibility will increase beyond imagination.