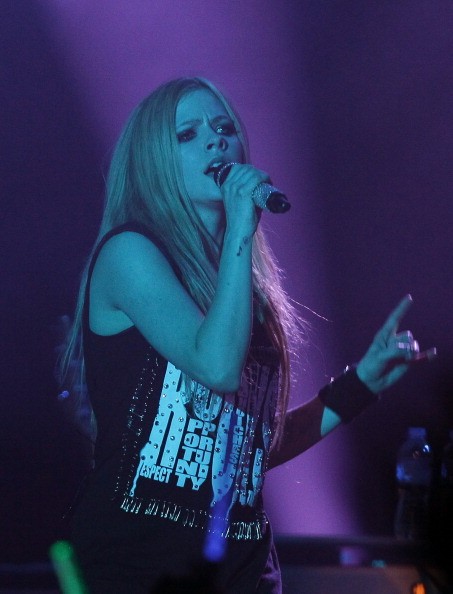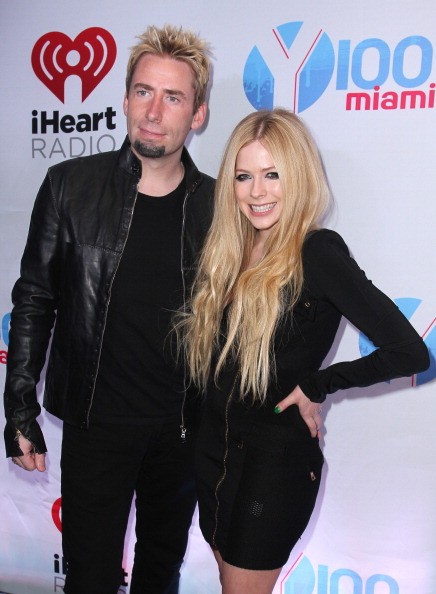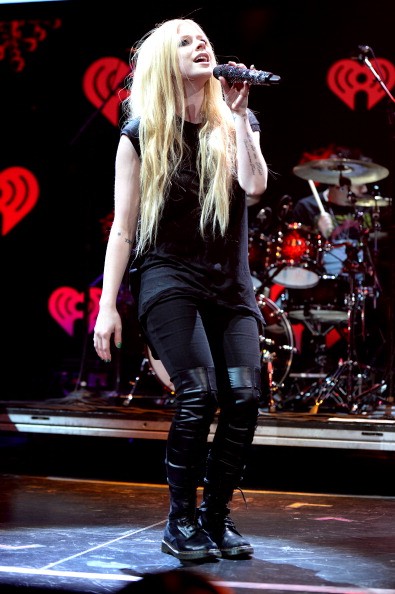 Lavigne has been wildly successful as an entrepreneur with Abbey Dawn, a youthful collection of apparel and accessories inspired by her life, music, and worldwide travels, as well as three fragrances, Black Star, Forbidden Rose, and Wild Rose. Learn 50 facts you didn't know about Lavigne.1. When Avril Lavigne first emerged on the music scene at age 17, she was known as a young, pop-punk tomboy who refused to resort to skin-baring come-ons, preferring to entice the record-buying public with her powerhouse voice, high-spirited melodies, and straight-talking lyrics.
2. She is from a small town called Napanee, Ontario.
3. In 2002, Lavigne shot to international pop stardom with the 6x-platinum Let Go, followed by 2004's 3x-platinum Under My Skin, 2007's platinum The Best Damn Thing, and 2011's Goodbye Lullaby, which sold more than two million copies worldwide.
4. Over the course of her decade-plus career, Lavigne has scored a string of international hit singles, toured the globe on multiple sold-out tours.
5. She earned eight Grammy Award nominations.
6. Won eight Canadian Juno Awards.
7. She sold more than 35 million albums and 20 million tracks worldwide.
8. She is a self-taught musician.
9. Lavigne plays guitar, piano, and drums.
10. Her second album, 2004's Under My Skin, debuted at No. 1 on the Billboard Top 200, and sold more than eight million copies worldwide fueled by the hit singles "Don't Tell Me" and "My Happy Ending."
11. Four years later came The Best Damn Thing, which featured the No. 1 single "Girlfriend."
12. Lavigne's biggest record to date, "Girlfriend" was the top digital track of 2007, selling more than 7.3 million downloads in eight languages. "Here's To Never Growing Up," the first single off her self-titled new album (released in November), debuted at No. 1 in 22 countries and was a Top 10 single in 44 countries.
13. In addition, Lavigne has co-written songs for other artists, such as Kelly Clarkson (her smash hit "Breakaway"), as well as tracks for Demi Lovato and Leona Lewis.
14. Her songs have also graced the soundtracks of such feature films as Eragon, Sweet Home Alabama, Bruce Almighty, Legally Blonde 2, The Princess Diaries 2, The House Bunny, and Alice in Wonderland.
15. She has appeared as an actress in the films Over the Hedge, Fast Food Nation and The Flock.
16. In 2010, Lavigne wrote "Alice" for Tim Burton's film fantasy, which was included on the compilation album Almost Alice.
17. She also brought her best-selling fashion and lifestyle brand Abbey Dawn into the mix, designing "Alice in Wonderland" pieces that were sold in stores in connection with the film's release.
18. Lavigne has been wildly successful as an entrepreneur with Abbey Dawn, a youthful collection of apparel and accessories inspired by her life, music, and worldwide travels, as well as three fragrances, Black Star, Forbidden Rose, and Wild Rose.
19. Over the years, she has designed specialty pieces and designated the net proceeds to The Avril Lavigne Foundation, which works in partnership with such organizations as Easter Seals, Erase MS and Make-A-Wish.
20. To date, the Avril Lavigne Foundation has raised more than half a million dollars to provide support to children and youth living with serious illnesses or disabilities through awareness-raising initiatives and grants.
21. She married Nickelback's Kroeger in July 2013.
22. Introduced by Lavigne's manager, who thought they'd be a good writing team, the two fell in love over the course of making the album.
23. When asked what she would say to her 17-year-old self just getting started in the music business, she replies: "I would say just be yourself. Do what you want to do and don't let anyone change you. Know who you are as an artist and where you want to go stylistically and stick to your guns. Fight for who you are."
24. Avril Ramona Lavigne was born in Belleville, Ontario, and spent most of her youth in the town of Greater Napanee.
25. By the age of 15, she had appeared on stage with Shania Twain.
26. By 16, she had signed a two-album recording contract with Arista Records worth more than $2 Zillion.
27. Let Go made Lavigne the youngest female soloist to reach number 1 in the UK.
28. Her breakthrough single, "Complicated", peaked at number 1 in many countries around the world, as did the album Let Go.
29. Her fourth studio album, Goodbye Lullaby, was released in March 2011. Goodbye Lullaby gave Lavigne her fourth top 10 album on the US Billboard 200 and the UK Albums Chart and her third number 1 album in both Japan and Australia.
30. Three months after the release of Goodbye Lullaby, Lavigne began work on her eponymously titled fifth studio album, which was released by Epic Records on 1 November 2013 following her departure from RCA Records in 2011.
31. Lavigne took a break from recording music, pursuing careers in feature film acting and designing clothes and perfumes.
32. She voiced Heather, a Virginia opossum, in the animated film Over the Hedge in 2006.
33. In July 2006, Lavigne married her boyfriend of two years, Deryck Whibley, lead singer and guitarist for Sum 41.
34. The marriage lasted four years, and in October 2009, Lavigne filed for divorce.
35. Whibley and Lavigne continued to work together, with Whibley producing her fourth album, as well as Lavigne's single, "Alice", written for Tim Burton's film Alice in Wonderland.
36. Lavigne has been involved with many charities, including Make Some Noise, Amnesty International, Erase MS, AmericanCPR.org, Special Olympics, Camp Will-a-Way, Music Clearing Minefields, US Campaign for Burma, Make-a-Wish Foundation and War Child.
37. She has also appeared in ALDO ads with YouthAIDS to raise money to educate people worldwide about HIV/AIDS.
38. Lavigne took part in the Unite Against AIDS concert presented by ALDO in support of UNICEF on 28 November 2007 at the Bell Centre in Montréal, Québec, Canada.
39. In November 2010, Lavigne attended the Clinton Global Initiative.
40. Lavigne worked with Reverb, a non-profit environmental organization, for her 2005 east coast tour.
41. She covered "Knockin' on Heaven's Door" for War Child's Peace Songs compilation, and she recorded a cover of the John Lennon song "Imagine" as her contribution to the compilation album Instant Karma: The Amnesty International Campaign to Save Darfur. Released on 12 June 2007, the album was produced to benefit Amnesty International's campaign to alleviate the crisis in Darfur.
42. Lavigne was featured in the 2003 game The Sims: Superstar as a non-playable celebrity.
43. Lavigne had a star tattooed on the inside of her left wrist that was created at the same time as friend and musical associate Ben Moody's identical tattoo.
44. In September 2014, she launched a personal fundraising campaign for Special Olympics as part of her birthday celebration.
45. Proceeds from her "Team Rockstar" event helped sponsor athletes from around the world competing in the 2015 Special Olympics World Summer Games in Los Angeles.
46. According to an ABILITY Magazine interview with Lavigne, the athletes were the stars of the music video for "Fly," which was shot in Canada.
47. In mid-2007, Lavigne was featured in a two-volume graphic novel, Avril Lavigne's Make 5 Wishes.
48. She collaborated with artist Camilla d'Errico and writer Joshua Dysart on the manga, which was about a shy girl named Hana who, upon meeting her hero Avril Lavigne, learned to overcome her fears.
49. When Lavigne first gained publicity, she was known for her tomboyish style, in particular her necktie-and-tank-top combinations.
50. She preferred baggy clothes, skater shoes or Converses, wristbands, and sometimes shoelaces wrapped around her fingers.
Source: avrillavigne.com, Wikipedia.org