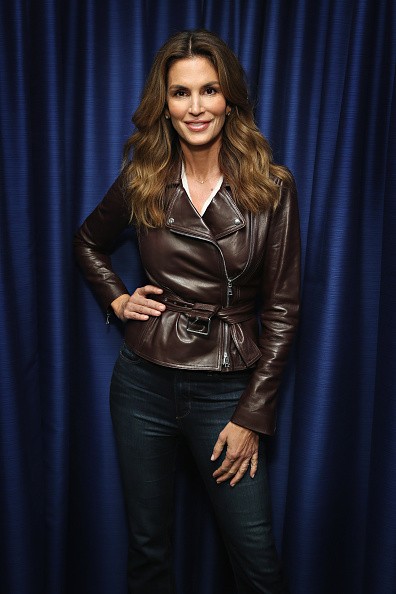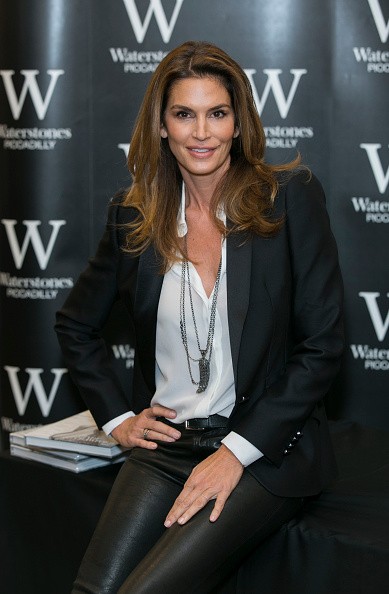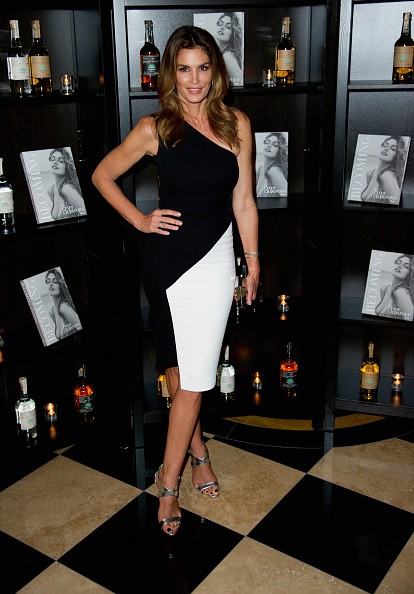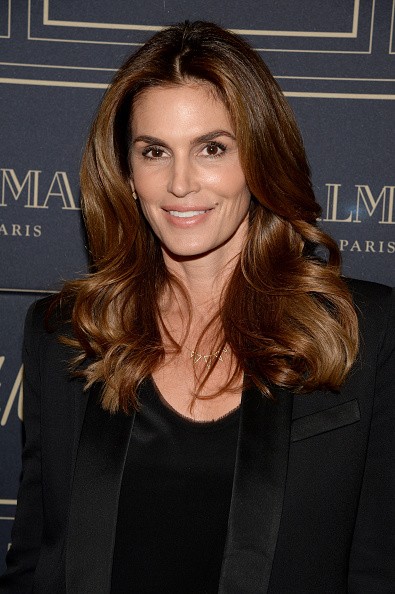 50 interesting things about Cindy Crawford.
1. Her full name is Cynthia Ann Crawford.
2. She was born in DeKalb, Illinois.
3. She has two sisters, Chris and Danielle, as well as a brother Jeffery who died of childhood Leukemia at age 3.
4. She has stated that her family has been in the U.S. for generations and that her ancestry is mostly German, English, and French.
5. By appearing in an episode of Who Do You Think You Are? in 2013, she discovered that her ancestors included English nobility and continental royal families of the Middle Ages, and that she was descended from Charlemagne.
6. In her sophomore year at high school, she received a call from a local clothing store regarding modeling work, only to discover that it was a practical joke set up by two of her classmates.
7. However, the following year another store hired a number of high school girls, including Crawford, to work for them.
8. In her junior year local photographer Roger Legel, whose duties included photographing a different college girl to be that week's coed in the DeKalb Nite Weekly, asked to take her picture for the publication; the result was Crawford's first cover. The photo and positive feedback she received were enough to convince her to take up modeling.
9. She entered the Elite Model Management's Look of the Year contest at 17 and was the runner-up. Elite Model Management in Chicago then started representing her.
10. Crawford graduated from DeKalb High School in 1984, as valedictorian.
11. She won an academic scholarship to study chemical engineering at Northwestern University, which she attended for only one quarter. She dropped out in order to pursue a full-time modeling career.
12. After working for photographer Victor Skrebneski in Chicago, Crawford moved to Manhattan in 1986 and signed with the Elite New York modeling agency.
13. Her success at modeling made her an international celebrity that has led to roles in television and film, and to work as a spokesperson.
14. In 1995, Forbes magazine named her the highest paid model on the planet.
15. She was named No. 3 on VH1's 40 Hottest Hotties of the 90s and was named one of the "100 Hottest Women of All-Time" by Men's Health.
16. Crawford is known for her trademark mole just above her lip.
17. During the 1980s and 1990s, Cindy Crawford was among the most popular supermodels, and a ubiquitous presence on magazine covers, runways, and in fashion campaigns.
18. She was repeatedly and frequently featured on the cover of many magazines, including: Vogue, W, People, Harper's Bazaar, Elle, Cosmopolitan, and Allure. A partial count in 1998 totalled over 400 appearances.
19. Crawford also appeared in many fashion campaigns during her career, including those for Gianni Versace, Escada, Revlon, and Ink.
20. She has also worked for Omega, Maybelline, Clairol, and Chilean retail stores Ripley.
21. In 1987, Crawford appeared during the opening credits of the Michael J. Fox film The Secret of My Success.
22. Later she appeared alongside top models Christy Turlington, Linda Evangelista, Tatjana Patitz and Naomi Campbell on the cover of the January 1990 edition of British Vogue magazine.
23. Crawford and the other four models subsequently appeared in the video for George Michael's hit "Freedom '90".
24. Subsequently, Crawford played the lost love of Jon Bon Jovi in the 1994 video for his version of Please Come Home For Christmas.
25. The red Versace dress which she wore to the 63rd Academy Awards in 1991 had a major influence on fashion, and many copies and fakes of the dress were produced.
26. In 1992, Crawford-through GoodTimes Home Video and her company Crawdaddy Productions-made an exercise video with Radu Teodorescu named Cindy Crawford: Shape Your Body.
27. Her exercise video was hugely successful and led to two equally lucrative followups, Cindy Crawford: The Next Challenge in 1993 and Cindy Crawford: A New Dimension in 2000.
28. In 2001, Cindy also made a shorter fitness video aimed at children, Mini-Muscles with Cindy Crawford and the Fit-wits, an animated production featuring the voices of Cindy (who also appears at the beginning in live action), Radu and Kobe Bryant.
29. The inaugural issue of George, a short lived political magazine in the 1990s, featured Crawford dressed like George Washington on the cover.
30. In 2005, The American Society of Magazine Editors listed it as the 22nd best magazine cover of the last 40 years.
31. Crawford's trademark is a mole (or "beauty mark") above her upper lip.
32. She appeared in an advertising campaign for chocolates featuring commercials wherein she "licked off" her own mole.
33. During the beginning of her career, the mole was removed from her earlier modeling pictures, including her first Vogue cover.
34. Her resemblance early in her career to model Gia Carangi led her to being known as "Baby Gia".
35. Crawford has also been on TV and in films.
36. Crawford quit full-time modeling in 2000, and now appears only occasionally in fashion magazines.
37. She continues to provide celebrity endorsement for a variety of projects.
38. In 2005, Crawford launched a new line of furniture under the "Cindy Crawford Home Collection" name.
39. She also has a furniture line with Raymour & Flanigan and launched home goods line with J. C. Penney in late 2009.
40. In 2009, Crawford was one of many celebrities to be photographed by Deborah Anderson for the coffee table book Room 23, produced by philanthropist Diana Jenkins.
41. Crawford returned to modeling in May 2011, appearing on the cover of the May 2011 issue of Vogue Mexico.
42. In 2014, Crawford lead a rally promoting environmental safety at Malibu schools. The Malibu Times states that several Malibu teachers came forward with health issues in 10/13, including three with thyroid cancer. Toxic soils were reportedly found at Malibu High in 2010, with the school district failing to inform parents about the problem.
43. Becoming, a book about Crawford's life and career co-written by Crawford and Katherine O'Leary, was published on September 29, 2015.
44. Crawford was married to actor Richard Gere from 1991 to 1995.
45. She married former model Rande Gerber on May 29, 1998. They have two children, son Presley Walker and daughter Kaia Jordan.
46. When Crawford was 10 years old, her younger brother Jeff-whom she continues to praise as "the fourth most influential person in my life"-died of leukemia. Since becoming a model, Crawford has made childhood leukemia a focal point of her charity work, donating proceeds of her calendars to medical research.
47. Crawford has been a long-time supporter of the pediatric oncology program at the University of Wisconsin-Madison, where Jeff was treated, stating that she believes he received the best care possible.
48. In 2007, she became an official supporter of the Ronald McDonald House Charities and is a member of their celebrity board, called the Friends of RMHC.
49. Crawford is on the Honorary Committee of the California Wildlife Center.
50. In 2002, Crawford was named one of the 50 Most Beautiful People by People magazine.