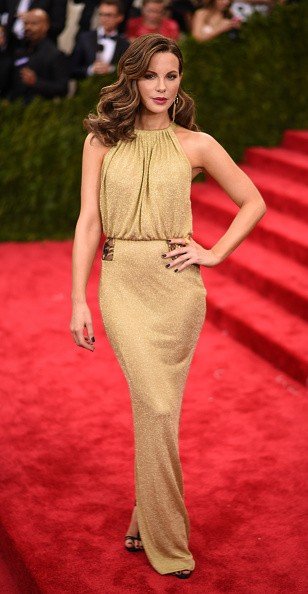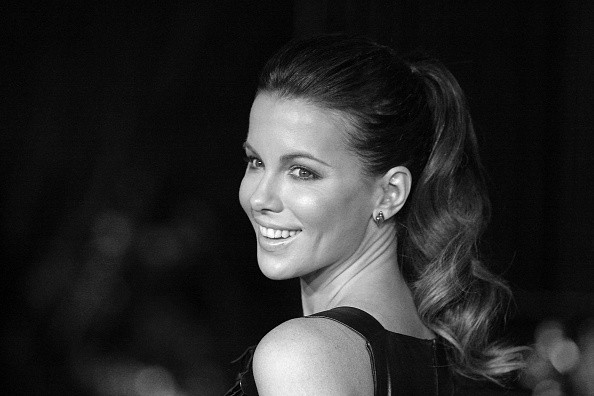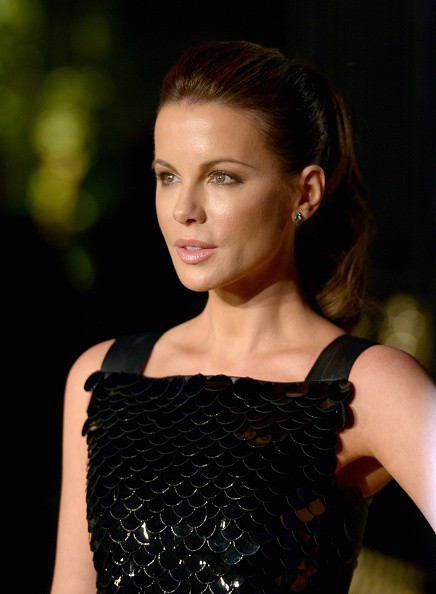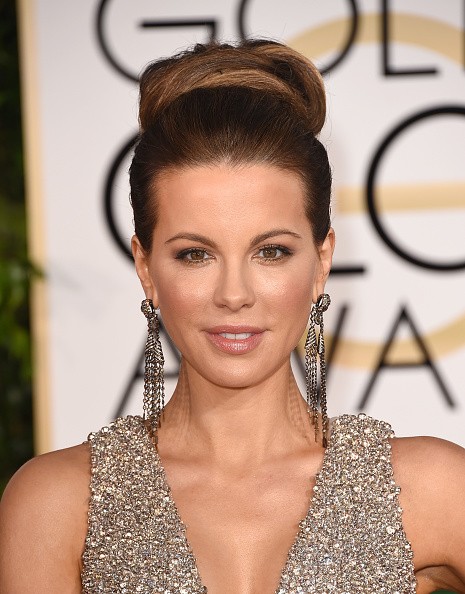 Kate Beckinsale's 50 facts.
1. Her full name is Kathrin Romary "Kate" Beckinsale.
2. After some minor television roles, she made her film debut in Much Ado About Nothing while still a student at Oxford University.
3. She appeared in British costume dramas such as Prince of Jutland, Cold Comfort Farm, Emma, and The Golden Bowl.
4. She also appeared in various stage and radio productions.
5. She began to seek film work in the United States in the late 1990s.
6. After appearing in small-scale dramas The Last Days of Disco and Brokedown Palace, she had a break-out year in 2001 with starring roles in the war film Pearl Harbor and the romantic comedy Serendipity.
7. Beckinsale appeared in the Underworld film series and has since starred in many action films, including Van Helsing, Whiteout, as well as Contraband, and Total Recall.
8. She also makes occasional appearances in smaller dramatic projects such as Snow Angels, Winged Creatures, Nothing but the Truth.
9. For her role in Nothing but the Truth, she earned a Critic's Choice Award nomination in, and Everybody's Fine.
10. She was born in London, England.
11. She is the only child.
12. Her father is actor Richard Beckinsale.
13. Her mother is actress Judy Loe.
14. Her father was of one-quarter Burmese descent.
15. She made her first television appearance at the age of four, in an episode of This is Your Life dedicated to her father.
16. When she was five years old, her 31-year-old father died suddenly of a heart attack.
17. While she has seen her father "more on television than I have in life", "there are certainly enough memories for me not to feel that it's somebody I didn't know."
18. Her widowed mother moved in with director Roy Battersby when Beckinsale was nine and she was brought up alongside his four sons and daughter.
19. She has a close relationship with her step-father: "I couldn't have knitted a better one ... He wasn't pushy, he let me come to him."
20. She has a paternal half-sister, actress Samantha Beckinsale.
21. Beckinsale was educated at Godolphin and Latymer School, an independent (fee-paying) school for girls located in Hammersmith, West London and was involved with the Orange Tree Youth Theatre.
22. She was a two-time winner of the WH Smith Young Writers Award for both fiction and poetry.
23. She has described herself as a "late bloomer": "All of my friends were kissing boys and drinking cider way before me. I found it really depressing that we weren't making camp fires and everyone was doing grown-up stuff."
24. She had a nervous breakdown and developed anorexia at the age of 15 and underwent Freudian psychoanalysis for four years.
25. Beckinsale read French and Russian literature at New College, Oxford, and was later described by a contemporary, journalist Victoria Coren, as "whip-clever, slightly nuts, and very charming".
26. She was involved with the Oxford University Dramatic Society, most notably being directed by fellow student Tom Hooper in a production of A View from the Bridge at the Oxford Playhouse.
27. She spent her third year in Paris as part of her compulsory year abroad as a Modern Languages student, after which she decided to quit university to concentrate on her burgeoning acting career: "It was getting to the point where I wasn't enjoying either thing enough because both were very high pressure. I was burning out and I knew I had to make a decision."
28. Beckinsale decided at a young age that she wanted to be an actress: "I grew up immersed in film. My family were in the business. I quickly realised that my parents seemed to have much more fun in their work than any of my friends' parents."
29. She made her television debut in 1991 with a small part in an ITV adaptation of P. D. James' Devices and Desires.
30. She appeared as a young woman engaging in a forbidden affair with a Nazi officer in the Hallmark film One Against The Wind.
31. In 1992 she starred alongside Christopher Eccleston in Rachel's Dream, a 30‑minute Channel 4 short, and in 1993, she appeared in the pilot of the ITV detective series, Anna Lee, starring Imogen Stubbs.
32. In 1993, Beckinsale landed the role of Hero in Kenneth Branagh's big-screen adaptation of Much Ado About Nothing. It was filmed in Tuscany, Italy, during a summer holiday from Oxford University.
33. She made three other films while at university.
34. In 1994, she appeared as Christian Bale's love interest in Prince of Jutland, a film based on the Danish legend which inspired Shakespeare's Hamlet, and starred in the murder mystery Uncovered.
35. In 1995, while studying in Paris, she filmed the French language Marie-Louise Ou La Permission.
36. To seek work in the United States was something she has said wasn't "a conscious decision...My boyfriend was in a play on Broadway so that's why we ended up in New York, and my auditions happened to be for American films".
37. She starred opposite Chloë Sevigny in 1998's The Last Days of Disco. The Whit Stillman film focused on a group of Ivy League graduates socialising in the Manhattan disco scene of the early 1980s. Beckinsale's attempt at an American accent was widely praised.
38. She starred as Alice in a Channel 4 production of Through the Looking-Glass.
39. In 1999, Beckinsale appeared opposite Claire Danes in Brokedown Palace, a drama about two teenage Americans forced to deal with the Thai justice system on a post-graduation trip abroad. A then 26-year-old Beckinsale played a teenager.
40. 2000's The Golden Bowl marked Beckinsale's first role following the birth of her daughter.
41. Beckinsale became known as an action star following an appearance as a vampire in 2003's Underworld. It was markedly different from her previous work and Beckinsale has said she was grateful for the change of pace after appearing in "a bunch of period stuff and then a bunch of romantic comedies".
42. Beckinsale has worked occasionally as a model.
43. In 1997, she appeared in the music video for George Michael's Waltz Away Dreaming.
44. She starred opposite Orlando Bloom in a 2002 Gap television advert directed by Cameron Crowe.
45. She appeared in a Diet Coke television advert in 2004, directed by Michael Gondry.
46. She advertised Absolut Vodka in a 2009 print campaign photographed by Ellen von Unwerth.
47. She has also promoted Lux shampoo in a Japanese television advert.
48. Their relationship ended in early 2003, after the filming of Underworld.
49. Beckinsale and Wiseman married in 2004 in Bel-Air, California.
50. The British Heart Foundation has been Beckinsale's charity of choice "ever since I was six years old".