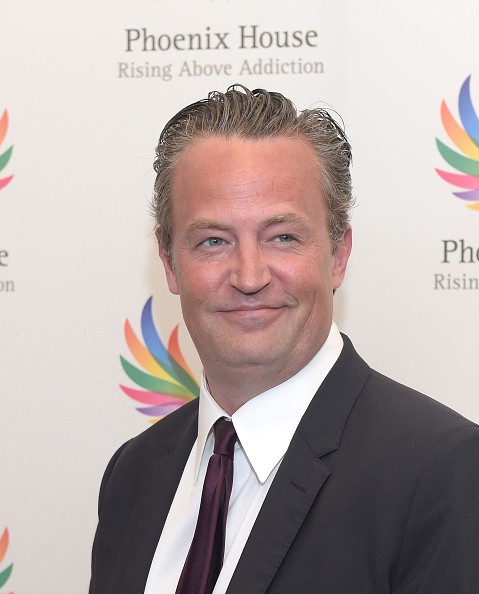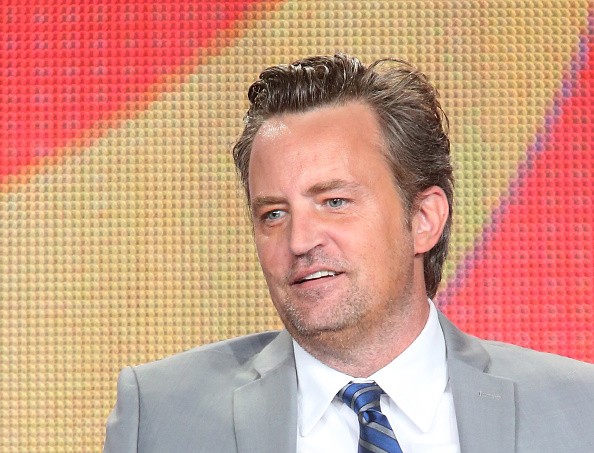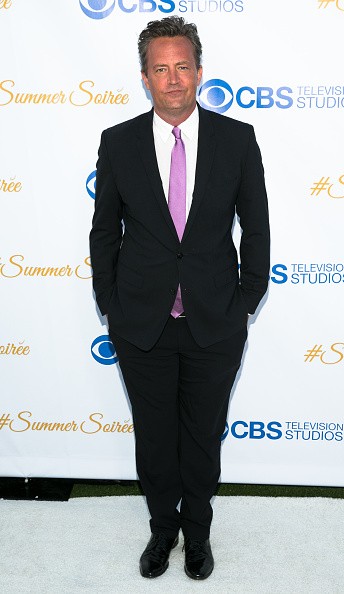 Matthew Perry's 50 facts.
1. His mother, Suzanne Marie Morrison is a Canadian journalist and former press secretary to Canadian Prime Minister Pierre Trudeau.
2. His father, John Bennett Perry is an American actor and former model.
3. His parents divorced before his first birthday.
4. His mother subsequently married Keith Morrison, a broadcast journalist.
5. Perry was raised by his mother in Ottawa, Ontario.
6. While growing up, he took a keen interest in tennis and became a top-ranked junior player.
7. His full name is Matthew Langford Perry.
8. He is also a writer.
9. Perry is mostly known for his role as Chandler Bing on the long-running NBC television sitcom Friends, as well as his portrayal of Ron Clark in the 2006 television movie The Ron Clark Story.
10. Along with starring in the short-lived television series Studio 60 on the Sunset Strip, Perry has appeared in a number of films, including Fools Rush In, The Whole Nine Yards, and 17 Again.
11. In 2010, he expanded his résumé to include both video games and voiceover work when he voiced Benny in the role-playing game Fallout: New Vegas.
12. Perry was the co-creator, co-writer, executive producer and star of the ABC sitcom Mr. Sunshine, which ran from February to April 2011.
13. In August 2012, Perry began starring as Ryan King, a sportscaster, on the NBC sitcom Go On. The series was canceled on May 10, 2013.
14. Perry co-created and stars in the 2015 CBS sitcom The Odd Couple portraying Oscar Madison. On May 11, 2015, the series was renewed for a second season.
15. Perry moved from Ottawa to Los Angeles to pursue acting.
16. He attended The Buckley School in Sherman Oaks.
17. While at Buckley, Perry was featured as George Gibbs in Our Town and appeared as a junior in a production of The Miracle Worker. Patty Duke attended and praised the young Perry's convincing role as Helen's brother Jimmy.
18. He was also featured in The Sound of Music as a junior.
19. In his senior year, director Tim Hillman had planned a production of "The Elephant Man" specifically to feature Perry as John Merrick along with Vanessa Smith, and future Les Misérables star Lisa Capps.
20. He got his professional break at age 18.
21. On being cast in A Night in the Life of Jimmy Reardon with River Phoenix, Perry withdrew from Elephant Man and ended his high school acting career.
22. Perry also pursued improv comedy at the LA Connection in Sherman Oaks while still in high school, quickly becoming a featured performer.
23. After some guest appearances in mid-1980s television, it was his intention to enroll at the University of Southern California before he was offered the lead role of Chazz Russell in Second Chance, and became noticed on the acting scene.
24. In the midst of his many continuing guest roles on TV, Perry was cast as a regular on the 1990 CBS sitcom Sydney, playing the younger brother of Valerie Bertinelli's title character.
25. In 1991, he made a guest appearance on Beverly Hills, 90210 as Roger Azarian.
26. Perry landed his next TV starring role on the ABC sitcom Home Free, which aired only 11 episodes in the spring of 1993.
27. By then, Perry was making his mark, and was instantly cast in a new dramatic pilot titled LAX 2194. The project was slow to take off, so as a back-up option, he attempted to secure an audition for the pilot Six of One, later to be known as Friends, by Marta Kauffman and David Crane, both of whom he had worked with on Dream On.
28. Because of previous commitments to the pilot LAX 2194, he was not initially considered for an audition in Friends. When he did eventually get a reading, he landed the part he is best known for, the role of Chandler Bing.
29. Friends earned him Emmy nominations in 2002 for Outstanding Lead Actor in a Comedy Series along with Matt LeBlanc, but he lost to Ray Romano.
30. He appeared alongside his father John Bennett Perry and Salma Hayeky in Fools Rush In.
31. He is primarily known for his comic roles.
32. While known primarily for his comic roles, Perry has carved out a career in drama as well, particularly in his portrayal of Associate White House Counsel Joe Quincy in Aaron Sorkin's The West Wing.
33. His three appearances in The West Wing earned him two Emmy nominations for Outstanding Guest Actor in a Drama Series in 2003 and 2004.
34. He appeared as attorney Todd Merrick in two episodes near the end of Ally McBeal's five-season run, including a 2-hour special intended to revive the legal comedy-drama.
35. After Friends wrapped up, Perry made his directorial debut in an episode of the 4th season of the American comedy-drama Scrubs, in which he also guest starred as "Murray Marks", an operator of a small airport's traffic control team.
36. He starred in the TNT movie, The Ron Clark Story which premiered August 13, 2006. Perry played small town teacher Ron Clark who relocates to the toughest class in the country.
37. Perry received a Golden Globe nomination as well as an Emmy nomination for his performance in The Ron Clark Story.
38. In 2006-2007, Perry appeared in Aaron Sorkin's drama Studio 60 on the Sunset Strip.
39. In 2006, he began filming Numb, a film based on a man suffering from depersonalization disorder. The film's tentative release date was pushed back several times, but was finally released to DVD on May 13, 2008.
40. He also appeared in David Mamet's Sexual Perversity in Chicago in London.
41. In 2009, he starred in the film 17 Again playing the older Mike O'Donnell.
42. In 2008, Perry starred in the offbeat film Birds of America as Morrie Tanager, an uptight man who has to deal with his siblings.
43. Perry dated actress Julia Roberts from 1995-1996, Lauren Graham in 2003, and Lizzy Caplan from 2006 to 2012.
44. Perry holds dual American-Canadian citizenship.
45. Perry completed a 28-day program in 1997 for a Vicodin addiction. His weight fluctuated drastically over the next few years and once dropped down to 145 pounds (66 kg).
46. He lost 20 pounds in 2000 because of pancreatitis.
47. Perry again entered rehab in February 2001 to treat an addiction to opioids (specifically vicodin and methadone), amphetamines and alcohol.
48. In 2011, as a celebrity spokesperson for the National Association of Drug Court Professionals, Perry went to Capitol Hill to lobby members of Congress in support of funding for drug courts.
49. Perry received a Champion of Recovery award in May 2013 from the White House Office of National Drug Control Policy for opening Perry House, a sober living home situated in his former mansion in Malibu, California.
50. Since February 19, 2015, Perry stars in, co-writes, and executive-produces The Odd Couple. The multi-camera comedy airs on CBS.