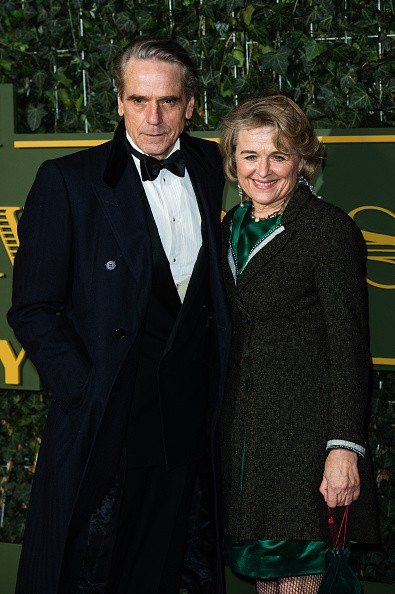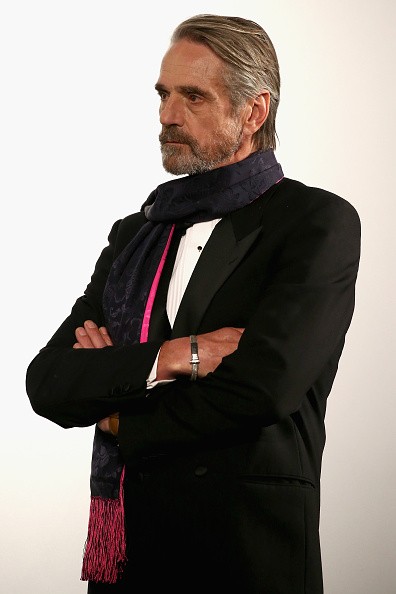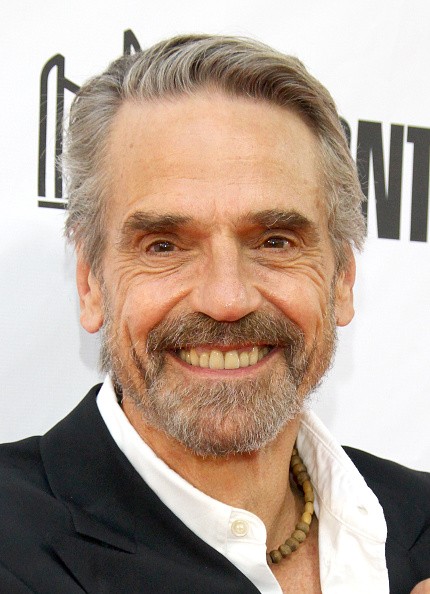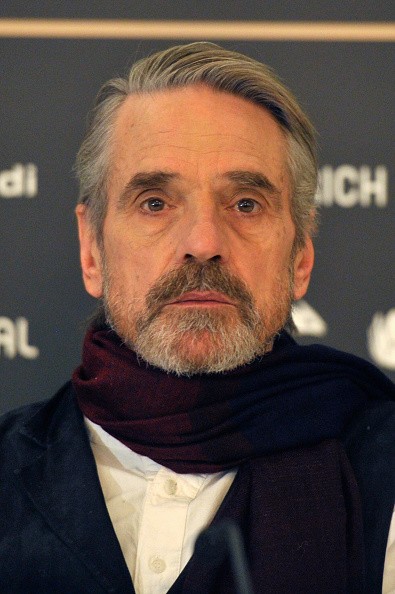 50 facts about actor Jeremy Irons.
1. Irons was born in Cowes, Isle of Wight, England, September 19, 1948.
2. Attended Bristol Old Vic Theatre School in England.
3. Received Oscar for Best Actor for "Reversal of Fortune" (1990).
4. Received Emmy for Outstanding Voiceover Performance for "The Great War and the Shaping of the 20th Century-War Without End" (1996/97).
5. Received European Film Academy Lifetime Achievement Award (1998).
6. Received an honorary Cesar Award in France (2002).
7. Received Emmy for Outstanding Supporting Actor in a TV Miniseries or Movie for "Elizabeth I" (2006).
8. Received Golden Globe Award for Outstanding Supporting Actor for "Elizabeth I" (2007).
9. Received Screen Actors' Guild Award for Outstanding Supporting Actor for "Elizabeth I" (2007).
10. Received Honorary Doctor of Arts degree from Southampton Solent University in U.K. - (2008).
11. Received an Emmy for Outstanding Narrator for "Game of Lions" - (2014).
12. His middle name is John.
13. After receiving classical training at the Bristol Old Vic Theatre School, Irons began his acting career on stage in 1969, and has since appeared in many West End theatre productions including The Winter's Tale, Macbeth, Much Ado About Nothing, The Taming of the Shrew, Godspell, Richard II and Embers.
14. In 1984, he made his Broadway debut in Tom Stoppard's The Real Thing and received a Tony Award for Best Actor.
15. Irons' first major film role came in the 1981 romantic drama The French Lieutenant's Woman, for which he received a BAFTA nomination for Best Actor.
16. After starring in such film dramas as Moonlighting, Betrayal and The Mission, he gained critical acclaim for portraying twin gynaecologists in David Cronenberg's psychological thriller Dead Ringers.
17. In 1990, Irons played accused murderer Claus von Bülow in Reversal of Fortune, and took home multiple awards, including an Academy Award for Best Actor.
18. Other notable films have included Steven Soderbergh's mystery thriller Kafka, the period drama The House of the Spirits, the romantic drama M. Butterfly, the voice of Scar in Disney's The Lion King, Simon Gruber in the action film Die Hard with a Vengeance, the drama Lolita, Musketeer Aramis in The Man in the Iron Mask, the romantic drama The Merchant of Venice, the drama Being Julia, the epic historical drama Kingdom of Heaven, the fantasy-adventure Eragon, the Western Appaloosa, and the indie drama Margin Call.
19. Irons has also made several notable appearances on TV. He earned his first Golden Globe Award nomination for his breakout role in the ITV series Brideshead Revisited.
20. In 2005, Irons starred opposite Helen Mirren in the historical miniseries Elizabeth I, for which he received a Golden Globe Award and an Emmy Award for Best Supporting Actor.
21. From 2011 to 2013 he starred as Pope Alexander VI in the Showtime historical series The Borgias.
22. He is one of the few actors who won the "Triple Crown of Acting", winning an Academy Award (for film), an Emmy Award (television) and a Tony Award (for theatre).
23. In October 2011, he was nominated Goodwill Ambassador of the Food and Agriculture Organization of the United Nations.
24. His father Paul Dugan Irons was an accountant.
25. His Dundee-born, paternal great-great-grandfather was a Metropolitan Policeman who was sacked for drunkenness, and later a Chartist; one of his mother's ancestors was from County Cork, Ireland, where Irons lives as of at least February 2011.
26. Irons has a brother, Christopher and a sister, Felicity Anne.
27. Irons was educated at the independent Sherborne School in Dorset from circa 1962 to 1966. He was the drummer and harmonica player in a four-man school band called the Four Pillars of Wisdom.
28. Irons trained as an actor at the Bristol Old Vic Theatre School and later became president of its fundraising appeal. He performed a number of plays, and busked on the streets of Bristol, before appearing on the London stage as John the Baptist and Judas opposite David Essex in Godspell, which opened at the Roundhouse on 17 November 1971 before transferring to Wyndham's Theatre playing a total of 1,128 performances.
29. Irons has worked with the Royal Shakespeare Company three times in 1976, 1986-87 and 2010.
30. After years of success in the West End in London, Irons made his New York debut in 1984 and won a Tony Award for his Broadway performance opposite Glenn Close in The Real Thing.
31. After an absence from the London stage for 18 years, in 2006 he co-starred with Patrick Malahide in Christopher Hampton's stage adaptation of Sándor Márai's novel Embers at the Duke of York's Theatre.
32. He made his National Theatre debut playing former British Prime Minister Harold Macmillan (1957-1963) in Never So Good, a new play by Howard Brenton which opened at the Lyttelton on 19 March 2008.
33. Irons sang segments of "Be Prepared" in the film The Lion King. After his voice gave out during toward the end of that musical number, Jim Cummings took over as Scar's singing voice.
34. To mark the 100th anniversary of Noël Coward's birth, Irons sang a selection of his songs at the 1999 Last Night of the Proms held at the Royal Albert Hall in London, ending with "London Pride", a patriotic song written in the spring of 1941 during the Blitz.
35. In 2003, Irons played Fredrik Egerman in a New York revival of Stephen Sondheim's A Little Night Music, and two years later appeared as King Arthur in Lerner and Loewe's Camelot at the Hollywood Bowl.
36. He performed the Bob Dylan song "Make You Feel My Love" on the 2006 charity album Unexpected Dreams - Songs From the Stars.
37. In 2009, Irons appeared on the Touchstone album Wintercoast, recording a narrative introduction to the album. Recording took place in New York City, New York in February 2009 during rehearsals for his Broadway play Impressionism.
38. Irons married Julie Hallam in 1969 and subsequently divorced.
39. He married Irish actress Sinéad Cusack on 28 March 1978.
40. Cusack and Irons have two sons, Samuel "Sam" Irons and Maximilian "Max" Irons.
41. His son Samuel "Sam" Irons is a photographer.
42. His other son Max is an actor.
43. Both of Irons's sons have appeared in films with their father - Sam as the eponymous hero in Danny, Champion of the World and Max in Being Julia.
44. Irons' wife and children are Catholic; Irons has also been described as a practising Catholic. But of himself, he has stated, "I don't go to church much because I don't like belonging to a club, and I don't go to confession or anything like that, I don't believe in it. But I try to be aware of where I fail and I occasionally go to services. I would hate to be a person who didn't have a spiritual side because there's nothing to nourish you in life apart from retail therapy."
45. Irons owns Kilcoe Castle (which he had painted a rusty pink) in County Cork, Ireland, and has become involved in local politics there.
46. He also has another Irish residence in the Liberties, Dublin.
47. Irons is a patron of the Chiltern Shakespeare Company.
48. Irons was bestowed an Honorary-Life Membership by the University College Dublin Law Society in September 2008, in honor of his contribution to television, film, audio, music and theatre.
49. Also in 2008, Irons was awarded an Honorary Doctorate by Southampton Solent University.
50. Along with his native English, Irons is also fluent in French.