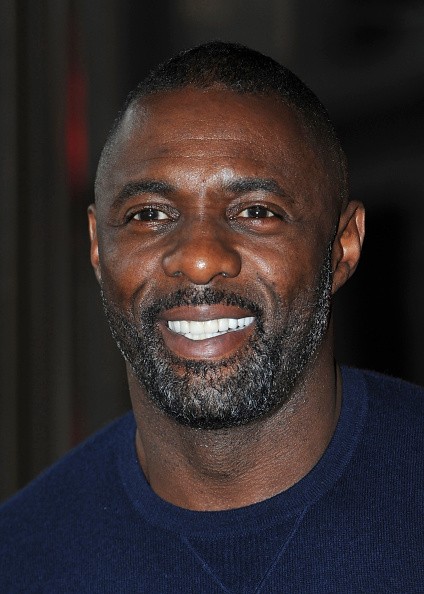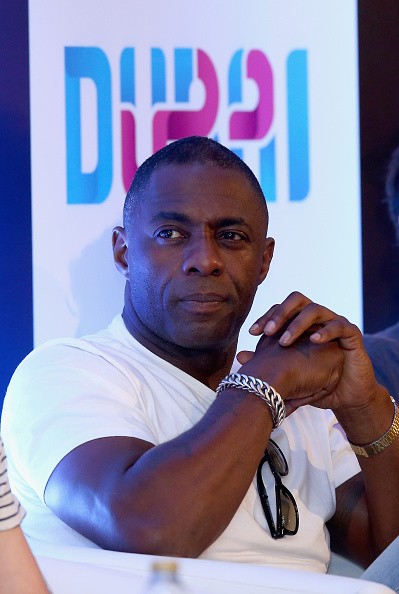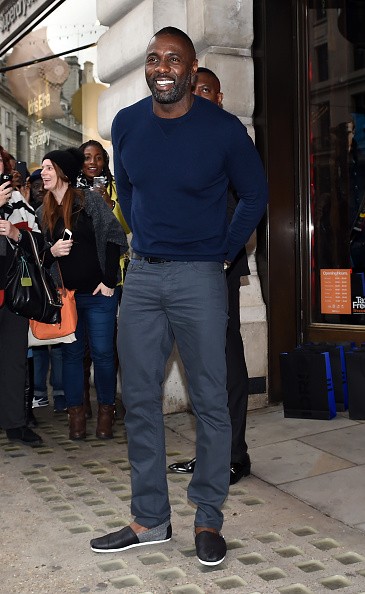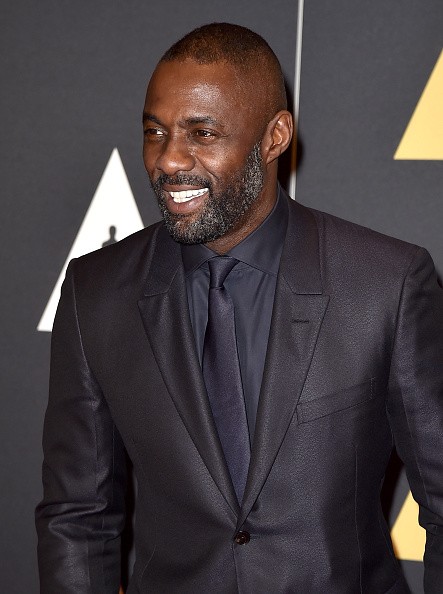 Elba is best known for his portrayal of drug lord and aspiring businessman Russell "Stringer" Bell in the HBO series The Wire, Detective John Luther in the BBC One series Luther, and Nelson Mandela in the biographical film Mandela: Long Walk to Freedom. Learn 50 interesting facts about Elba.
1. Elba was born in Newham, London, England.
2. His father, Winston, was a Sierra Leonean who worked in a Ford motor factory.
3. His mother, Eve, was a Ghanaian who had a clerical job.
4. Elba's parents married in Sierra Leone and later moved to London.
5. Elba was raised in East Ham, and shortened his first name from Idrissa to Idris at school in Canning Town, where he first became involved in acting.
6. He credits The Stage with giving him his first big break: Having seen an advertisement for a play in the newspaper, Elba auditioned and met his first agent while performing in the role.
7. He began helping an uncle with his wedding DJ business in 1986.
8. He started his own DJ company with some of his friends.
9. Elba left school in 1988 and won a place in the National Youth Music Theatre, thanks to a £1,500 Prince's Trust grant.
10. He worked in various jobs, such as tyre-fitting and cold-call advertising sales, to earn an income between roles in Crimewatch murder reconstructions.
11. He was working in nightclubs under the DJ nickname Big Driis at the age of 19, but began auditioning for television parts in his early twenties.
12. After a stint in the National Youth Music Theatre, he worked the night shift at Ford Dagenham.
13. His full name is Idrissa Akuna "Idris" Elba.
14. He is an actor, musician and DJ.
15. Elba is best known for his portrayal of drug lord and aspiring businessman Russell "Stringer" Bell in the HBO series The Wire, Detective John Luther in the BBC One series Luther, and Nelson Mandela in the biographical film Mandela: Long Walk to Freedom.
16. Elba has been nominated for three Golden Globe Awards for Best Actor in a Miniseries or Television Film, winning one, as well as earning four Primetime Emmy Award nominations.
17. Elba has appeared in films such as American Gangster, Takers, Thor, Prometheus, Pacific Rim, Thor: The Dark World, and Beasts of No Nation.
18. In addition to his acting work, he is a DJ under the moniker DJ Big Driis (or Big Driis the Londoner) and a hip-hop soul musician.
19. In 1995, Elba landed his first role on a series called Bramwell, a medical drama set in 1890s England. He played the lead character in an episode of the first season, an African petty thief named Charlie Carter, who lost his white wife to childbirth and had to figure out how to support his newborn daughter.
20. His first credited role arrived in 1995, with a supporting role as a gigolo on the "Sex" episode of Absolutely Fabulous.
21. Many supporting roles on British television followed, including series such as The Bill and The Ruth Rendell Mysteries.
22. He joined the cast of the soap opera Family Affairs, and went on to appear in the television serial Ultraviolet and later in Dangerfield.
23. In 2001, Elba played Achilles in a stage production of Troilus and Cressida in New York City.
24. After a supporting turn on a 2001 episode of Law & Order, Elba landed a starring role on a 2002 HBO drama, The Wire.
25. Elba also started alongside Abraham Attah in the film Beasts of No Nation which premiered in select theaters and on Netflix.
26. In 2001, Elba appeared in music videos for Fat Joe, Angie Stone and English rapper Giggs.
27. In 2006, he recorded the four-song EP Big Man for Hevlar Records.
28. He co-produced and performed on the intro to Jay-Z's 2007 album American Gangster.
29. He DJ'd at the 2007 NBA All Star parties at the The Venetian and Ice House Lounge in Las Vegas.
30. In July 2009, Elba was the DJ for BET's new series Rising Icons.
31. In the August 2009 issue of Essence magazine, he announced the name of his six-song EP as Kings Among Kings.
32. He released his EP High Class Problems Vol. 1 in the United Kingdom in February 2010.
33. For his EP High Class Problems Vol. 1, he won many prizes including a Billboard Music Awards nomination.
34. In 2011, he performed on the intro to Pharoahe Monch's album W.A.R..
35. In 2012, he co-directed and performed in the Mumford and Sons music video for "Lover of the Light".
36. In 2014 he produced K. Michelle's "The Rebellious Soul Musical" which debuted on VH1 on 19 August 2014.
37. Elba featured on Mr Hudson's single "Step Into the Shadows".
38. Mr Hudson also produced his album Idris Elba Presents mi Mandela, which was released in November 2014.
39. He also featured on the remix of Ghanaian music group, VVIP's single "selfie" together with Nigerian rapper Phyno released on 12 September 2014 and video released on YouTube on 11 April 2015.
40. Elba performed a rap for the second album by Noel Fielding and Sergio Pizzorno's band, the Loose Tapestries.
41. On 17 August, a song was released on which Elba appeared on Nigerian singer, D'banj's single "Confidential" featuring Sierra Leonean rapper Shadow Boxer with the video uploaded unto YouTube on 20 August.
42. In October 2014, Elba presented the series Journey Dot Africa with Idris Elba on BBC Radio 2, exploring all types of African music.
43. Elba has also featured in various television commercials for SKY box-sets in 2013, 2014 and 2015.
44. Idris has created a collaboration with British fashion label Superdry, due to launch at the end of November.
45. The Prince's Trust, which Elba credits with helping to start his career, appointed him its Anti-Crime Ambassador in April 2009.
46. In July 2010, he announced his support for Oona King in her campaign to become the Labour Party candidate for Mayor of London in 2012.
47. He and his former wife Kim have a daughter named Isan, born in 2002.
48. In 2014, Elba's girlfriend Naiyana Garth gave birth to their first child, son Winston.
49. On religion, Elba states that he is "spiritual but not religious", clarifying that "... I'm not a religious man in that sense. I call myself a spiritual being, if you like."
50. He has been a fan of Arsenal F.C. since he was a teenager.