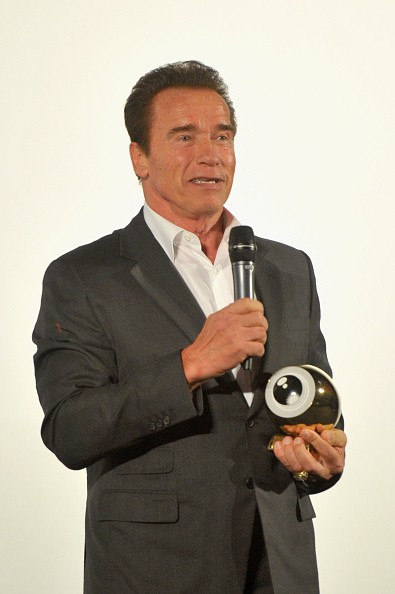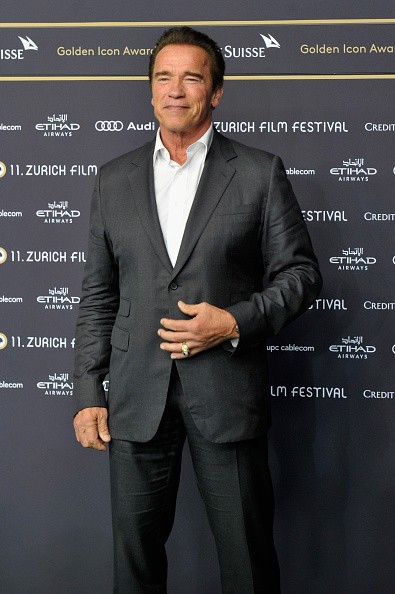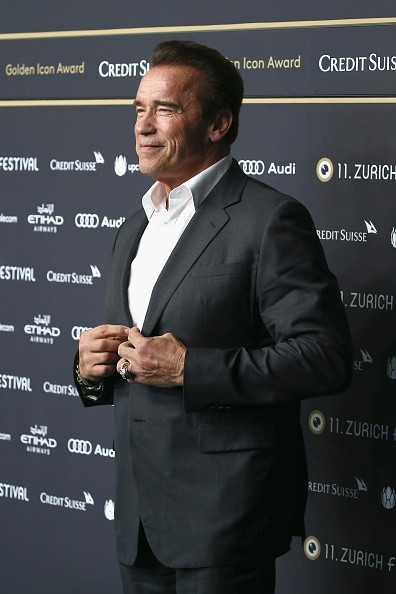 His memorable characters include roles in Commando, Predator, Twins, Total Recall, True Lies, Eraser, Collateral Damage, Terminator 3: Rise Of The Machines and a cameo in Sylvester Stallone's homage to action films, The Expendables and an expanded role in The Expendables 2, among others. Learn 50 facts about Arnold Schwarzenegger.
1. He is an athlete, actor and politician.
2. He was born in Thal, Austria in 1947.
3. By the age of 20 Schwarzenegger was dominating the sport of competitive bodybuilding.
4. Became the youngest person ever to win the Mr. Universe title.
5. Schwarzenegger emigrated to America in 1968.
6. Won win five Mr. Universe titles.
7. Won seven Mr. Olympia titles.
8. Earned a college degree from the University of Wisconsin.
9. Became a U.S. citizen.
10. Worked under the pseudonym Arnold Strong.
11. In 1977, the Hollywood Foreign Press Association recognized him with a Golden Globe for New Male Star of the Year for his role in Stay Hungry opposite Sally Field.
12. Schwarzenegger's big break came in 1982 when the sword and sorcery epic, Conan the Barbarian, hit box office gold.
13. Became 38th Governor of California.
14. His other memorable characters include roles in Commando, Predator, Twins, Total Recall, True Lies, Eraser, Collateral Damage, Terminator 3: Rise Of The Machines and a cameo in Sylvester Stallone's homage to action films, The Expendables and an expanded role in The Expendables 2, among others.
15. To date, his films have grossed over $3 billion worldwide.
16. Schwarzenegger acts as Chairman of the After School All-Stars, a nationwide after-school program.
17. Serves as coach and international torch-bearer for Special Olympics.
18. He also served as Chairman of the President's Council on Physical Fitness and Sports under George H. W. Bush and as Chair of the California Governor's Council on Physical Fitness and Sports under Governor Pete Wilson.
19. His full name is Arnold Alois Schwarzenegger.
20. He is also a model, producer, director, activist, businessman, investor, writer, philanthropist.
21. Schwarzenegger began weight training at the age of 15.
22. Schwarzenegger has remained a prominent presence in bodybuilding and has written many books and articles on the sport.
23. He is widely considered to be among the greatest bodybuilders of all times as well as its biggest icon.
24. In 1984, he appeared in James Cameron's science-fiction thriller film The Terminator, which was a massive critical and box-office success.
25. Schwarzenegger subsequently reprised the Terminator character in the franchise's later installments in 1991, 2003, and 2015.
26. He was nicknamed the "Austrian Oak" in his bodybuilding days, "Arnie" during his acting career, and "The Governator" (a portmanteau of "Governor" and "The Terminator", one of his best-known movie roles).
27. On April 26, 1986, Schwarzenegger married television journalist Maria Shriver, niece of President John F. Kennedy, in Hyannis, Massachusetts.
28. Schwarzenegger and Maria Shriver have four children: Katherine Eunice Schwarzenegger, Christina Maria Aurelia Schwarzenegger, Patrick Arnold Shriver Schwarzenegger, and Christopher Sargent Shriver Schwarzenegger.
29. On May 9, 2011, Shriver and Schwarzenegger ended their relationship after 25 years of marriage.
30. Schwarzenegger's autobiography, Total Recall, was released in October 2012.
31. Arnold Schwarzenegger has been involved with the Special Olympics for many years after they were founded by his ex-mother-in-law, Eunice Kennedy Shriver.
32. In 2007, Schwarzenegger was the official spokesperson for the Special Olympics which were held in Shanghai, China.
33. Schwarzenegger believes that quality school opportunities should be made available to children who might not normally be able to access them.
34. In 1995, he founded the Inner City Games Foundation (ICG) which provides cultural, educational and community enrichment programming to youth. ICG is active in 15 cities around the country and serves over 250,000 children in over 400 schools countrywide.
35. He has also been involved with After-School All-Stars, and founded the Los Angeles branch in 2002. ASAS is an after school program provider, educating youth about health, fitness and nutrition.
36. On February 12, 2010, Schwarzenegger took part in the Vancouver Olympic Torch relay. He handed off the flame to the next runner, Sebastian Coe.
37. Schwarzenegger is a lifelong supporter and "friend of Israel", and has participated in L.A.'s Pro-Israel rally among other similar events.
38. In 2012, Schwarzenegger helped to found the Schwarzenegger Institute for State and Global Policy, which is a part of the USC Sol Price School of Public Policy at the University of Southern California.
39. Schwarzenegger saved a drowning man's life in 2004 while on vacation in Hawaii by swimming out and bringing him back to shore.
40. His father Gustav Schwarzenegger was the local chief of police, and had served in World War II as a Hauptfeldwebel after voluntarily joining the Nazi Party in 1938, though he was discharged in 1943 following a bout of malaria.
41. His father married Arnold's mother on October 20, 1945;- he was 38, and she was 23 years old.
42. According to Schwarzenegger, both of his parents were very strict: "Back then in Austria it was a very different world, if we did something bad or we disobeyed our parents, the rod was not spared."
43. He grew up in a Roman Catholic family who attended Mass every Sunday.
44. Schwarzenegger had a good relationship with his mother and kept in touch with her until her death.
45. At school, Schwarzenegger was apparently in the middle but stood out for his "cheerful, good-humored and exuberant" character.
46. Money was a problem in their household; Schwarzenegger recalled that one of the highlights of his youth was when the family bought a refrigerator.
47. As a boy, Schwarzenegger played several sports, heavily influenced by his father.
48. At the age of 14, he chose bodybuilding over soccer as a career.
49. When Schwarzenegger was asked about his first movie experience as a boy, he replied: "I was very young, but I remember my father taking me to the Austrian theaters and seeing some newsreels. The first real movie I saw, that I distinctly remember, was a John Wayne movie."
50. In 1977, Schwarzenegger's autobiography/weight-training guide Arnold: The Education of a Bodybuilder was published and became a huge success.