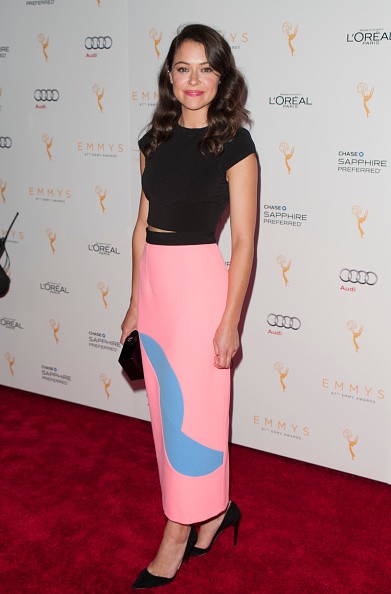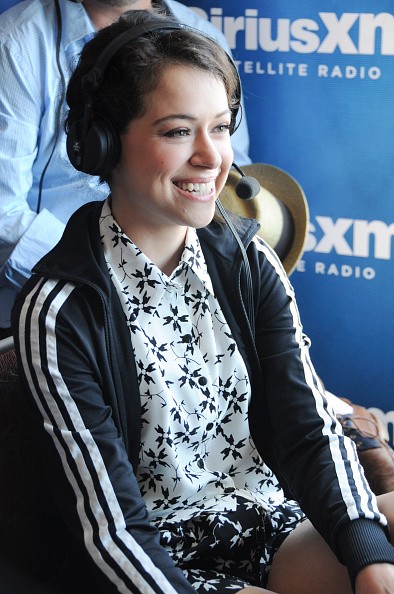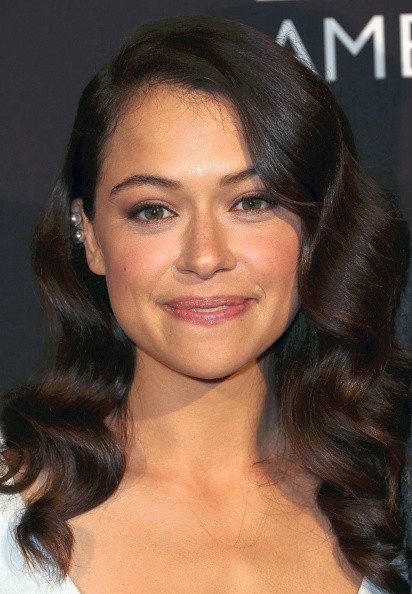 Tatiana Maslany's 50 facts.
1. Her father Dan is a woodworker.
2. Her mother Renate is a translator.
3. She has two younger brothers, Daniel and Michael.
4. She has Austrian, German, Polish, Romanian, and Ukrainian ancestry.
5. For elementary school, Maslany was in French immersion, and was taught to be fluent in German by her mother before learning English.
6. She also speaks some Spanish.
7. Maslany has danced since age four and started community theatre and musicals at the age of nine.
8. She attended Dr. Martin LeBoldus High School, where she participated in school productions and improvisation, and graduated in 2003.
9. While attending high school, she found paying acting jobs that allowed her to travel to Winnipeg, Edmonton, Calgary, and Vancouver with her parents' approval. She would work for a few months at a time and then return to school in Regina. She stated: "It wasn't an easy transition. I felt a little outside of it. Outside of both experiences, really."
10. After completing high school, she spent some time doing theatre performances and travelling before settling in Toronto at the age of 20.
11. Her full name is Tatiana Gabrielle Maslany.
12. She has starred in television series such as The Nativity, Being Erica, Heartland, and Orphan Black.
13. In 2013, she won an ACTRA for her role as Claire in the film Picture Day, and a Phillip Borsos Award for her performance in the film Cas & Dylan.
14. Other notable films starring Maslany are Diary of the Dead and Eastern Promises, the latter of which she narrated.
15. Since March 2013, Maslany has played the lead in the Canadian science-fiction thriller series Orphan Black, for which she has received widespread critical acclaim, winning two Critics' Choice Television Awards, a TCA Award, and two Canadian Screen Awards, and receiving Emmy, Golden Globe and SAG nominations.
16. Maslany was one of the stars of the 2002 Canadian TV series 2030 CE.
17. She appeared as the character Ghost in the 2004 film Ginger Snaps 2: Unleashed.
18. Maslany performed comedic improvisation for ten years.
19. She participated in improvisational theatre, including the Canadian Improv Games, and has since become a member of the General Fools Improvisational Theatre.
20. She is now a certified improvisation trainer.
21. In 2007, Maslany appeared in The Messengers as Lindsay Rollins.
22. She also starred in the CBC series Heartland where she plays a barrel racer, Kit Bailey, with her horse Daisy.
23. During 2008, she had a recurring role in the Instant Star TV series.
24. She had a lead role in the Hallmark Channel movie, An Old Fashioned Thanksgiving.
25. In September 2008, she portrayed Penny, a kidnapping victim in the Canadian series Flashpoint.
26. Maslany appeared as Sarah Wexlar, the heroin-addicted daughter of Dr. Tom Wexlar in the second season of the Canadian comedy drama television series Being Erica in 2010.
27. Also in 2010, she appeared as the protagonist Mary, the mother of Jesus, in the British four-part television series The Nativity, which received excellent ratings.
28. Maslany appeared in Grown Up Movie Star as Ruby, a role which earned the actor a special jury breakout role award at the 2010 Sundance Film Festival.
29. She played Hannah Simmons in one episode of The Listener.
30. In 2010, she appeared in the direct-to-video film Hardwired as Punk Red.
31. In late 2011, she co-starred in the film adaptation of John Sandford's Certain Prey as a contract killer named Clara Rinker.
32. In 2012, Maslany appeared as lead character Claire in the full-length feature Picture Day, for which she won a Phillip Borsos Award for Best Performance at the 2012 Whistler Film Festival.
33. In 2015, Maslany was nominated for the Primetime Emmy Award for Outstanding Lead Actress in a Drama Series for her performance.
34. She submitted the episode "Certain Agony of the Battlefield" for Emmy voting.
35. On June 11, 2013, Maslany signed with the U.S. talent agency Resolution, which serves as her United States representation. In Canada, she continues to be managed by Magnolia Entertainment and represented by Characters Talent Agency.
36. In 2013, Maslany guest starred on Parks and Recreation for a two-episode arc as Dr. Nadia Stasky.
37. She portrayed the lead character Dylan in the independent film Cas & Dylan, for which she won a Phillip Borsos Award for Best Performance at the 2013 Whistler Film Festival.
38. On May 17, 2014, Maslany guest starred on the season 39 finale of Saturday Night Live. She played the character Bridget in the episode's second digital short entitled Hugs. She guest starred alongside Pharrell Williams and The Lonely Island.
39. Maslany co-starred in the 2015 film, Woman in Gold, in the WWII flashbacks as a younger version of Maria Altmann, Helen Mirren's character. The film also starred Max Irons, Ryan Reynolds, Daniel Brühl, and Katie Holmes. She almost exclusively spoke German in the film.
40. In 2015, Maslany provided the voice for the character Dodge in the audio drama adaptation of Joe Hill's graphic novel, Locke & Key. The audio adaptation encompasses all six books in the series and is 13-hours long in total.
41. As of October 10, 2015, Maslany is in talks to play the second female lead in Star Wars: Episode VIII, alongside Gugu Mbatha-Raw; as well as the character of Erin Hurley, the female lead in the film Stronger, alongside Jake Gyllenhaal who will play Jeff Bauman, a victim of the Boston Marathon bombing and Erin's boyfriend.
42. Maslany has been dating Welsh actor Tom Cullen since 2011.
43. Maslany and Cullen met while filming the Channel 4 miniseries World Without End and have attended various events together, including the Toronto International Film Festival and the 71st Golden Globe Awards, at which Maslany was a nominee.
44. She competed and even won in 2002 in Canadian Improv Games.
45. Did comedic improv for 10 years and was part of the General Fools.
46. Her and her brothers would create movies in the backyard.
47. She originally wanted to be a dancer.
48. Her first television role was on the children's television show Incredible Story Studio.
49. She uses music to help her switch between her Orphan Black roles.
50. She often participated in school productions from the age of 9.