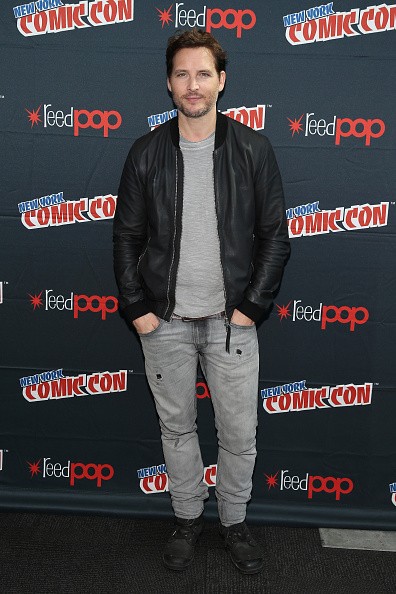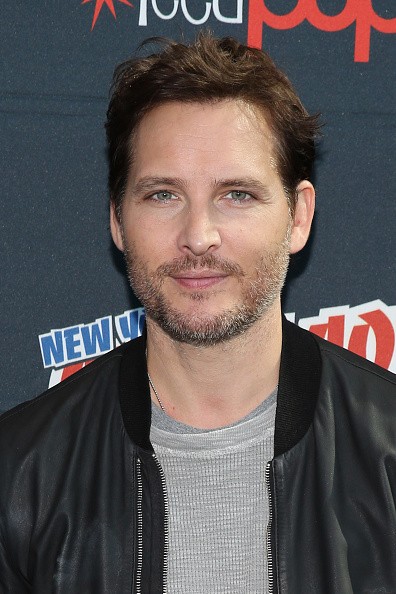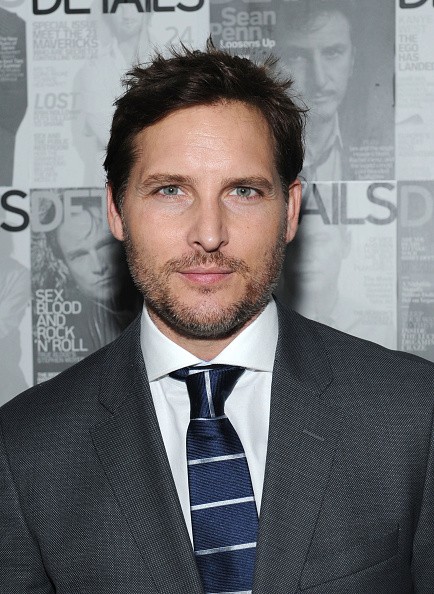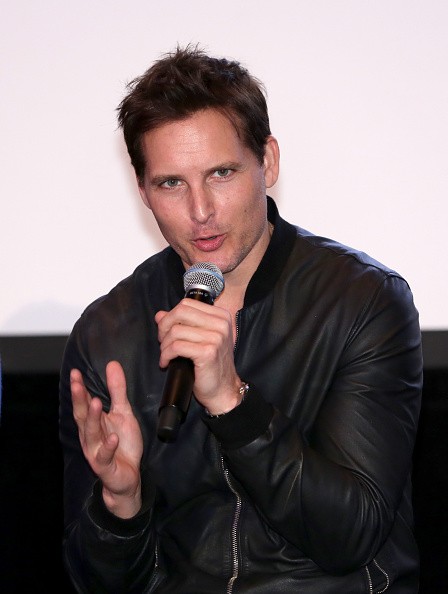 Peter Facinelli is the son of Italian immigrants. Learn 50 facts you had no idea about actor Peter Facinelli.
1. Peter's comic book, "Protocol: Orphans" was published in 4 parts to rave reviews.
2. His comic book was also released as a graphic novel in December 2014.
3. Peter also expanded his writing into other genres with a YA novel, "After The Red Rain" which was released in August 2015.
4. Peter had a recurring role in Season 5 of Glee! Peter played Rupert Campion who is the director of the Broadway show "Funny Girl".
5. Peter starred as Dr. Carlisle Cullen, the altruistic patriarch of the Cullen coven, in the blockbuster feature films, The Twilight Saga: Twilight, New Moon, Eclipse, Breaking Dawn - Part 1 and Breaking Dawn - Part 2 for Summit Entertainment. The studio's Twilight film franchise is based on Stephanie Meyer's #1 New York Times bestselling series.
6. Peter can be seen in the movie "Loosies" which he wrote and stars in.
7. One of Peter's most celebrated roles was as Donovan "Van" Ray in the 2002-2003 Fox tv series Fastlane.
8. In 2007, Peter starred in the dark thriller, ARC, as Paris Pritchert, a former police officer turned drug dealer and addict who embarks on a quest to find a missing child in the hope of redeeming his eroding character.
9. Peter starred opposite Matthew Broderick and Brittany Snow in the dramedy, Finding Amanda, which premiered at the 2008 Tribeca Film Festival.
10. Peter also had a recurring role on "Damages", FX's award winning legal thriller starring Glenn Close.
11. His additional television credits included a recurring role as a promising art student and love interest for Lauren Ambrose's character in the award winning HBO Series "Six Feet Under."
12. Peter Facinelli was born and raised in New York.
13. Attended NYU's Tisch School of the Arts.
14. He has formed his own production company, A7SLE Films.
15. Is currently working on a variety of projects which allows him the opportunity to expand his creative talents as a writer, producer, director and actor.
16. Peter can be seen in the new CBS series "SuperGirl", airing Monday night, Oct 26, at 8:30/7:30c. He portrays green tech billionaire Maxwell Lord in a recurring role.
17. Peter can also be seen in the film "Walter" which was released in March 2015 to select theaters and on DVD/Blu-Ray . Also starring in the movie are Andrew J. West and William Macy.
18. The supernatural thriller "The Damned" in which Peter has the lead role was released in the fall of 2014.
19. Peter Facinelli is an American actor and producer.
20. He starred as Donovan "Van" Ray on the Fox series Fastlane from 2002 to 2003.
21. He is also known for his role as Mike Dexter in the 1998 film Can't Hardly Wait.
22. Facinelli was a regular on the Showtime comedy-drama series Nurse Jackie, portraying the role of Dr. Fitch "Coop" Cooper.
23. Facinelli grew up in Ozone Park, Queens.
24. He is the son of Italian immigrants Bruna, a homemaker.
25. His father Pierino Facinelli is a waiter.
26. His parents are from the Val di Non valley, which is located in Trentino, Northern Italy.
27. His father is from Revò.
28. His mother is from Spormaggiore.
29. He was raised Roman Catholic.
30. He studied acting at New York University,as well as at the Atlantic Theater Company Acting School in New York City.
31. His teachers there included William H. Macy, Felicity Huffman, Giancarlo Esposito and Camryn Manheim.
32. Facinelli made his feature film debut in Rebecca Miller's Angela in 1995 and came to the attention of critics in the TV-movie The Price of Love later that year.
33. In 1996, Facinelli played opposite his then-future wife Jennie Garth in An Unfinished Affair.
34. Other TV roles followed, including a part in After Jimmy and a college dropout in Calm at Sunset.
35. Facinelli co-starred with Amanda Peet and Michael Vartan in the 1997 AIDS-themed drama Touch Me and co-starred as a high school student in two 1998 features with Ethan Embry and Breckin Meyer, Dancer, Texas Pop. 81, and Can't Hardly Wait, which starred Jennifer Love Hewitt.
36. Facinelli and Garth married on January 20, 2001, in a traditional Roman Catholic ceremony.
37. Facinelli and Garth have three daughters: Luca Bella, Lola Ray, and Fiona Eve.
38. In March 2012, Facinelli filed for a divorce from Garth, which was finalized in June 2013.
39. Facinelli began dating actress Jaimie Alexander in 2012,
40. Facinelli and Alexander met on the set of Loosies.
41. Facinelli and Alexander became engaged in March 2015.
42. Facinelli is a Roman Catholic and then-wife Garth converted before their wedding.
43. His official website is peter-facinelli.com.
44. Peter supports Onyx & Breezy Foundation. "I am honored to support the great work of The Onyx & Breezy Foundation. Their dedication and hard work towards helping animals in need should be an inspiration to all. Their all volunteer staff insures that 100% of all donations are used in support of their mission, "To provide financial support to credible organizations and individuals that Benefit the Welfare of Animals."
45. He also supports Alex's Lemonade Foundation.
46. Other charities and organizations he supports include American Red Cross, Christopher Reeve Foundation, and The Whaleman Foundation.
47. Peter is a vegetarian.
48. One of his bad habits was biting his nails.
49. He got rid of biting his nails while filming Twilight.
50. He had to wear gold contacts while in the role of Carlisle Cullen in Twilight.