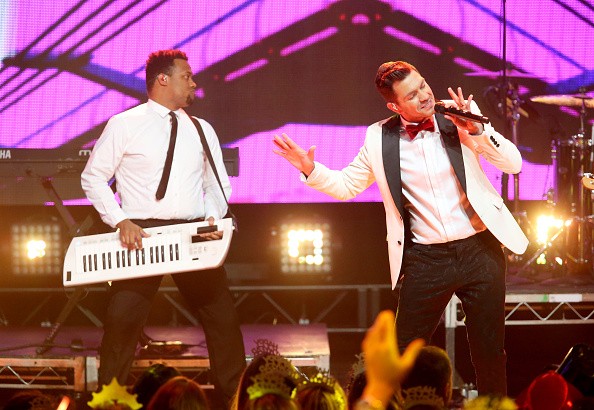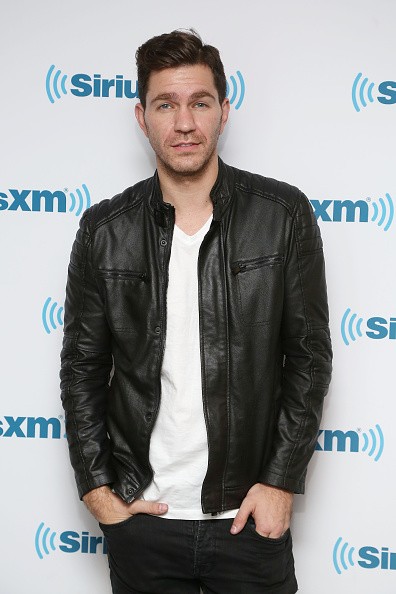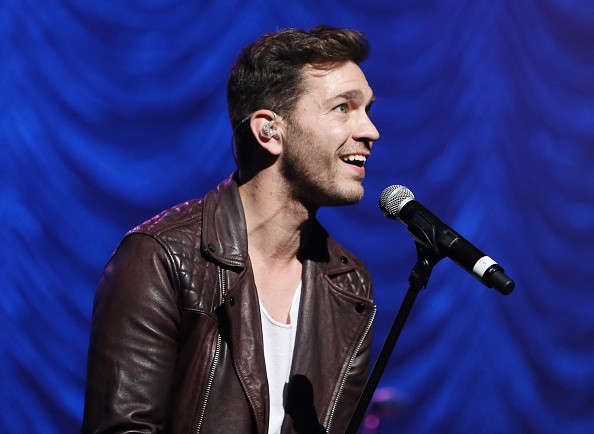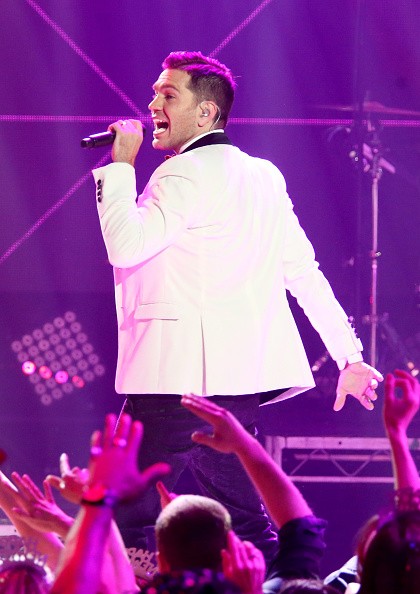 50 facts about singer Andy Grammer, who started as a busker on the Third Street Promenade in Santa Monica.
1. He was a hustling street performer in Santa Monica.
2. Was discovered by Steve Greenberg and signed to S-Curve Records.
3. Released his self-titled album in 2011.
4. Became the first male pop star in a decade, since John Mayer, to reach the Top 10 at Adult Pop Radio on his first two singles, "Keep Your Head Up" and "Fine By Me," certified Platinum and Gold respectively, selling more than 1.5 million downloads combined.
5. Performed onstage with Taylor Swift, Train, and Colbie Caillat to name a few.
6. Received two BMI Pop Music Awards.
7. Graced the cover of national touring trade magazine Pollstar.
8. His sophomore album is titled Magazines or Novels.
9. Is the son of a Grammy-nominated children's performer Red Grammer.
10. Often joined his dad on-stage to sing.
11. His father instilled his work ethic and taught him to respect his audience. "I saw what it took to cultivate an artistic career," Grammer says.
12. By ninth grade, Grammer taught himself to write songs on his dad's guitar.
13. His first group was called Out of the Blue.
14. Out of the Blue played his first original composition, "Doorstep," at a battle of the bands contest.
15. Album The Miseducation of Lauryn Hill influenced him a lot.
16. Cites Jack Johnson, John Mayer, Common and Coldplay among his musical influences.
17. His music carries mix of hip-hop, acoustic singer/songwriters and piano rock.
18. His background singing on the streets shaped his performance style and interaction with audience.
19. He was born in Los Angeles.
20. Grew up in New York.
21. His favorite thing is "writing from a bird's-eye view, whether it's a break-up or a good relationship. I like to be far enough away to see the whole scope of what's occurring."
22. Toured with his 28-date Back Home Summer Tour, featuring opening acts Andrew Ripp, Kate Voegele and Brendan James.
23. Andy has performed on Jimmy Kimmel Live.
24. He also performed at The Tonight Show with Jay Leno.
25. While performing in the streets he used his car battery-powered amplifier and acoustic guitar in tow.
26. Recorded New York and Los Angeles with a collection of top producers, such as Matt Wallace (Faith No More, Maroon 5), S*A*M & Sluggo (Train, Neon Trees), and Barrett Yeretsian (Christina Perri).
27. Wrote the song "Keep Your Head Up" as a letter of encouragement to himself after he'd spent an exhausting day street performing and had little money to show for it.
28. The video for the single "Keep Your Head Up" won an MTV O Award for Most Innovative Video, topping entries from Arcade Fire, Robyn and OK Go!
29. The video stars "The Office's" Rainn Wilson.
30. Grammer met Wilson through a former roommate. "He gave me tips on how to look in the camera. The video has gotten so much more exposure because of him coming and hanging out."
31. Wrote about a song about his heart being stolen. "'Fine By Me" is about having my heart stolen. It's a story about a girl who came into my life and just robbed it right from under me. In my experience love is an all-or-nothing emotion. We are all really protective of ourselves because we know that if we fall in love we'll fall hard. So we kind of dance around the edges with our tippy toes in the water playing it cool. I went from playing it SO cool to falling SO hard in about four days."
32. Grammer grew up in a musical household.
33. While performing short lines with his fathers he wanted to be given more time on stage. "I'd say, 'Dad, I think I'm going to need a bigger part in your show because I nailed that. Seriously, it was intense. I can see it in their eyes, they want more of me.'"
34. It was his father how gave him the insider's insight into what happens off stage as well.
35. He is now based in Los Angeles.
36. At the beginning of his career he played everywhere he could, including gigs at more than 100 colleges and universities, as well as birthday parties and high school dance classes. "I'd send my music to a choreographer and she would choreograph a dance, then I would come in and play while 100 high school students would dance to my music," he says.
37. Grammer toured with Train, Gavin DeGraw, Colbie Caillat, Mat Kearney, the Plain White T's, Parachute, and Natasha Bedingfield among others.
38. He likes to move thins in people. "As an artist, you have an opportunity to get in and move things around in people. It's one of the only times during the day where they say, 'I'm going to open up to some other stuff here,' and you have that hour to get in and move stuff around and put it all back together. Those are the best gigs, where you can see that the whole room has moved somewhere together."
39. Andy Grammer is an American singer, songwriter, and record producer.
40. His debut album spawned the hit singles "Keep Your Head Up" and "Fine by Me".
41. His most successful song to date is "Honey, I'm Good", peaking at #9 on the Billboard Hot 100.
42. "Honey, I'm Good" has been certified triple-platinum by the RIAA and was ranked one of the ten best-selling songs of 2015 by Soundscan.
43. As a child, he learned to play the trumpet and later the guitar and piano.
44. At 20, he left Binghamton University after unsuccessfully auditioning for the Binghamton Crosbys.
45. In 2007, he graduated from California State University, Northridge, with a B.A. in Music Industry Studies.
46. In July 2012, Grammer married recording artist Aijia.
47. He is a member of the Bahá'í Faith.
48. Grammer started as a busker on the Third Street Promenade in Santa Monica and later performed in the Viper Room.
49. Grammer's video "Keep Your Head Up" was also his debut video.
50. Of his influences, he said: "I have three different places that I draw inspiration from. There's the guitar guys like Jason Mraz, John Mayer and Jack Johnson; piano influences like Coldplay, The Fray and OneRepublic. And then I really love how hip-hop creates complexity in words. I love Common, Lauryn Hill, Jay-Z and Kanye West. I try to make a smorgasbord of the three."