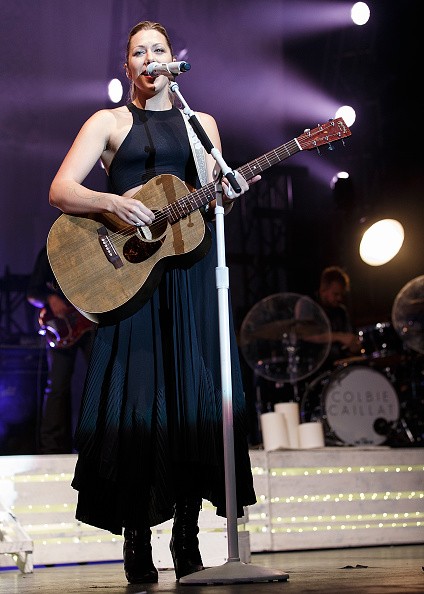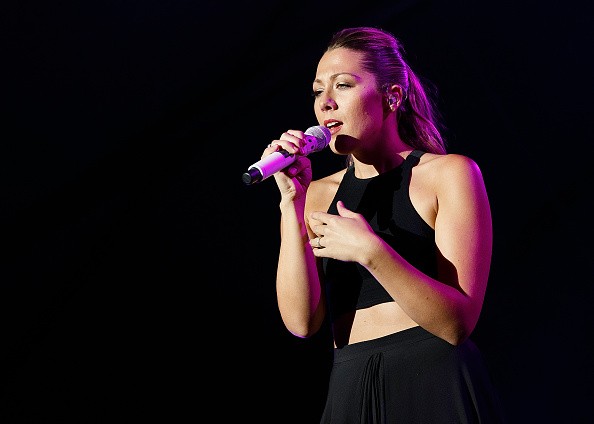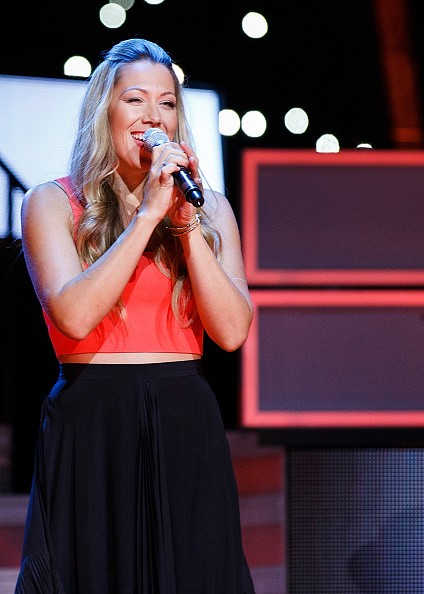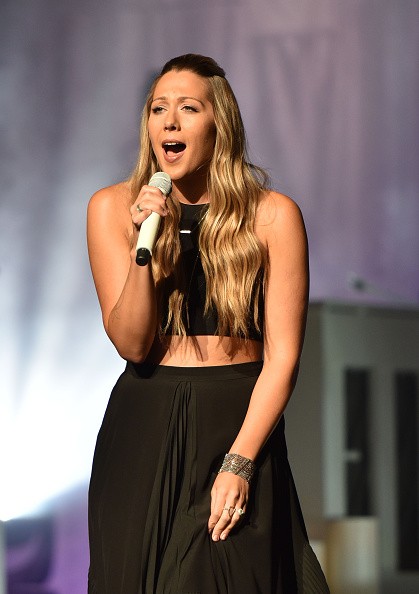 She is a supporter of animal rights and is a vegan. Learn 50 interesting things about Caillat.
1. Her full name is Colbie Marie Caillat.
2. She is a pop singer-songwriter and acoustic guitarist.
3. She comes from Malibu, California.
4. Debuted in 2007 with Coco, which included hit singles "Bubbly" and "Realize".
5. In 2008, she recorded a duet with Jason Mraz, "Lucky".
6. Her duet with Jason Mraz called "Lucky" won a Grammy.
7. Caillat released her second album, Breakthrough, in August 2009.
8. Was nominated for Best Pop Vocal Album at the 2010 Grammy Awards.
9. She was also part of the group that won Album of the Year at the 2010 Grammys for her background vocals.
10. Wrote on Taylor Swift's Fearless album.
11. Caillat has sold over 6 million albums worldwide and over 10 million singles.
12. In 2009, she was named Billboard magazine's 94th-best-selling music artist of the 2000s.
13. In 2011, she released her third studio album, All of You.
14. On October 23, 2012 she released her first Christmas album, Christmas in the Sand.
15. Caillat grew up in Newbury Park, California.
16. Her father, Ken Caillat, co-produced Fleetwood Mac's Rumours and Tusk albums.
17. When she was an infant, her parents gave her the nickname "Coco".
18. She named her debut album after her her nick name "Coco".
19. Caillat took piano lessons as a child, but lacked significant inspiration until she turned 11 years old.
20. At 11 she became enthralled with Lauryn Hill's performance in Sister Act 2.
21. She realized that she wanted to be a singer, and began taking vocal lessons, performing onstage for the first time in sixth grade.
22. She has covered the Roberta Flack song "Killing Me Softly", which had previously been covered by Lauryn Hill, and Hill's own "Tell Him".
23. Caillat met producer Mikal Blue, who hired her to sing on techno songs used at fashion shows.
24. Caillat began playing the acoustic guitar at age 19.
25. Blue helped her record her first song.
26. She auditioned for American Idol but was rejected at the pre-audition stage and was unable to sing for the judges.
27. The second time she auditioned for American Idol, she sang her own original song, "Bubbly", and was rejected once again.
28. After she was rejected by judges at the American Idol, Caillat expressed gratitude at the judges' decision, saying "I was shy. I was nervous. I didn't look the greatest. I wasn't ready for it yet. I was glad, when I auditioned, that they said no."
29. The popularity of Caillat's MySpace profile led her to become the number-one unsigned singer in her genre for four consecutive months.
30. Caillat's debut album, Coco was released in 2007.
31. Her debut single "Bubbly" peaked at number five on the US Billboard Hot 100 and number two on the Pop 100.
32. After touring with The Goo Goo Dolls and Lifehouse in 2007, she was the supporting act for John Mayer on his 2008 Summer Tour.
33. In August 2008, Caillat released a song and video for the 2008 Beijing Summer Olympics called "Somethin' Special".
34. Caillat also sings on "You" by Schiller and appears in the music video.
35. She has been involved in the soundtrack of the movie Imagine That; she and Mikal Blue cover the Beatles song "Here Comes the Sun".
36. She is also featured in Colombian singer Juanes' album La vida... es un ratico (en vivo) in the song "Hoy Me Voy".
37. In October 2008, the song "Midnight Bottle" was included in the soundtrack of Brazilian soap opera Três Irmãs (Three Sisters). She also played herself on this soap opera and performed the song.
38. Caillat provided background vocals for and co-wrote Taylor Swift's song "Breathe", on her album, Fearless.
39. Caillat's second album, Breakthrough, was released in August 2009. Most of the album was co-written by Jason Reeves and features guitarist David Becker on two tracks.
40. Becker has worked with Caillat's father Ken.
41. Caillat had writer's block during the recording sessions, so she enlisted her friends Kara DioGuardi and Jason Reeves, and they went to Hawaii for three weeks, rented a beach house and wrote songs.
42. Caillat released two Christmas songs for the 2009 holiday season: the standard "Have Yourself a Merry Little Christmas" and the Beach Boys song "Merry Christmas, Baby".
43. Caillat was recognized as BMI's songwriter of the year.
44. In July 2010, Caillat performed "God Bless America" during the seventh inning stretch at the 2010 Major League Baseball All-Star Game.
45. In September 2010, Caillat performed the national anthem in the season opener game of the National Football League in New Orleans and a Monday Night Football game in Chicago.
46. In December 2010, Caillat performed at the Nobel Peace Prize Concert in Oslo, Norway.
47. Caillat performed an acoustic version of the National Anthem before the San Diego Chargers v Minnesota Vikings game at Qualcomm Stadium in San Diego on September 11, 2011, during the day of remembrance for 9/11.
48. Caillat performed "Brighter Than the Sun" on Disney Channel's Original Series So Random.
49. Since 2009, Caillat has been in a relationship with singer Justin Young. The two got engaged in May 2015.
50. She is a supporter of animal rights. Caillat is a vegan.