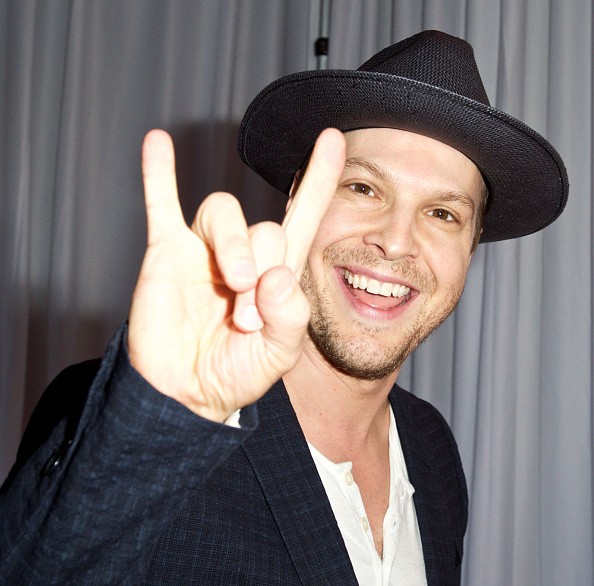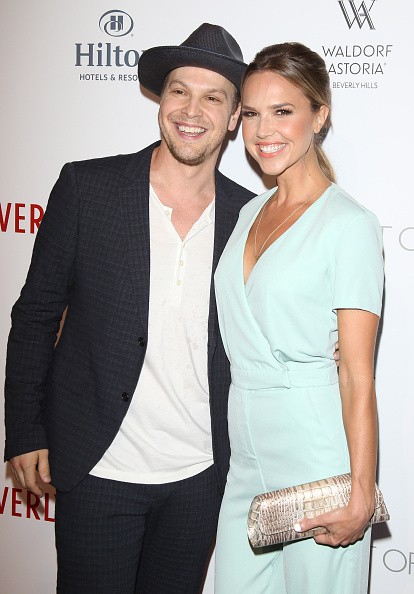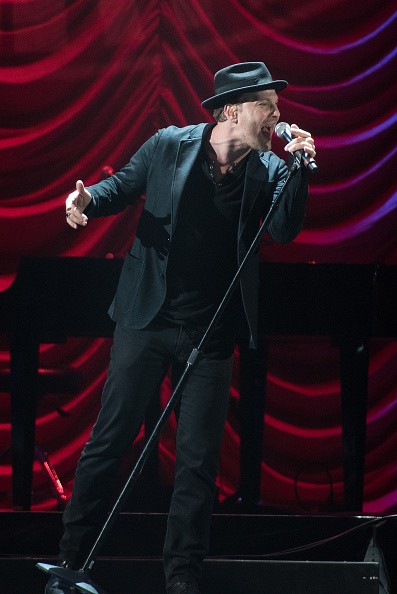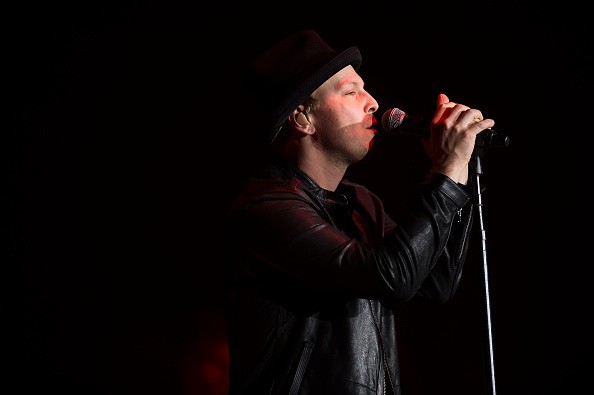 Gavin attended Ithaca College on a music scholarship, but found himself spending more time in his dorm room writing songs than attending classes. Learn 50 things about musician Gavin DeGraw.
1. His full name is Gavin Shane DeGraw.
2. He is a musician and singer-songwriter.
3. He rose to fame with the single "I Don't Want to Be" from his debut album Chariot.
4. His "I Don't Want to Be" became the theme song for the television drama series One Tree Hill.
5. His second self-titled album was released in 2008 and included the top-twenty single "In Love with a Girl".
6. In 2009, Degraw released his third album Free.
7. His fourth album Sweeter spawned hit single "Not Over You", as well as "Soldier" and "Sweeter".
8. His fifth album Make a Move was released in 2013.
9. DeGraw has sold more than a million records in the US.
10. Recorded a duet with Colbie Caillat on "We Both Know" for the film Safe Haven.
11. His duet with Colbie Caillat on "We Both Know" for the film Safe Haven received a Grammy Award nomination.
12. DeGraw grew up in South Fallsburg, New York.
13. His mother, Lynne was a detox specialist.
14. His father, Wayne DeGraw, was a prison guard.
15. He referenced his father's and mother's occupations in the song "I Don't Want to Be".
16. His father is of Irish descent.
17. His mother's family is of Russian Jewish ancestry.
18. He began singing and playing piano at the age of eight.
19. He has two older siblings, a sister Neeka and a brother, Joey.
20. His brother Joey is also a musician.
21. Grew up in a musical family.
22. Growing up in a musical family, he was raised to regard music as part of the fabric of everyday life rather than a remote show-business ideal.
23. As a teenager, Gavin experienced a personal epiphany when he discovered Ray Charles and Sam Cooke, whose combination of personal charm and emotional commitment struck a chord in the budding musician.
24. As a teenager he also played in a local Catskills group called The People's Band with fellow local musicians: Bart Coopersmith on drums, Hal Coopersmith on bass, and Steven Levine on vocals, as well as his brother, Joey. It was at his brother's advice that he began writing his own songs.
25. Gavin attended Ithaca College on a music scholarship, but found himself spending more time in his dorm room writing songs than attending classes.
26. Dropped out of college after one semester.
27. After he dropped out of college he then moved to Boston, where he attended the prestigious Berklee College of Music for two semesters.
28. While in Berklee College of Musiche was part of a rock band and played solo gigs on the side.
29. After leaving Berklee and relocating to Manhattan in March 1998, Gavin almost immediately began making substantial career inroads, gradually and organically laying the groundwork for a musical career. "I kept having small successes," he recalls, "just things like applause from small audiences, or people saying they'd heard about me. Those tiny bits of recognition were fuel for me to continue, and made me feel like I was on the right track."
30. Within a few months of his arrival to Manhattan, Gavin made his way into an open-mic night at Wilson's, the noted Upper West Side ballroom, and wowed the audience to such a degree that the club's owner, Debbie Wilson, signed on as his manager the following day.
31. Early on, Gavin was offered a deal by a major label. Rather than succumb to the obvious temptation, he chose to decline the offer and continue his development as a songwriter and performer.
32. He payed the rent by working as a waiter and newsstand clerk.
33. He eventually signed a record deal with Clive Davis and his J Records imprint.
34. In the spring of 2002, following a sold-out showcase at New York's Joe's Pub, Gavin began work on his debut album Chariot.
35. The adjustment from the immediacy of the live stage to the discipline of the recording studio was an educational process that gave DeGraw new insight into his own work. "It definitely made me think about making records differently," he says. "At first I felt out of my element, because you have to learn the language and the science of making a record. It's a real process to get to the point where it doesn't sound like it's a process. We really worked at making it breathe."
36. His album Chariot sold over a million copies and earned platinum certification. The album featured three of DeGraw's singles: "I Don't Want To Be", "Follow Through" and "Chariot".
37. He went on to release an acoustic version of the album called Chariot Stripped in 2004. Chariot Stripped contains a cover version of Sam Cooke's "A Change Is Gonna Come".
38. "I Don't Want to Be" has also been performed on American Idol and Idol Sweden by various contestants during different seasons.
39. DeGraw released his first greatest hits album Finest Hour: The Best of Gavin DeGraw on October 21, 2014. The album includes the new songs "You Got Me" (featured in the film Dolphin Tale 2) and "Fire" (released on August 12, 2014).
40. DeGraw has released a number of music videos as well, including "I Don't Want to Be", "Follow Through" and "Chariot". The latter was directed by Zach Braff, who also directed music videos for Joshua Radin. "More Than Anyone" was selected by fans of One Tree Hill through a Cingular Wireless contest as the first wedding dance song for Nathan & Haley in the 3rd season finale "The Show Must Go On."
41. He and his brother opened The National Underground in December 2007, a New York City music venue that is a roots rock Americana music bar located in Manhattan's Lower East Side, at 159 East Houston Street between Allen Street and Eldridge Street.
42. The venue The National Underground offers music, food, and drink. The idea for the venue came about because the brothers wanted a place where they could hang out on a regular basis, and where other musicians could come in and listen and learn. "We were picky about the quality of musicians that played there", Gavin DeGraw says. "We wanted a place where the players were so good, other musicians were like, 'Wow! I really respect what they're doing.'"
43. DeGraw collaborated with Swedish EDM producer Avicii and sang on a song called "Sunset Jesus" on the DJ's second studio album Stories, released on October 2, 2015.
44. Gavin DeGraw appeared in an on-screen role in four One Tree Hill episodes.
45. DeGraw has acted on TV, where his first appearance was on Real Magic TV.
46. He went on to appear on such programs as The Sharon Osbourne Show, Late Night with Conan O'Brien, American Dreams, TRL and Rove Live.
47. During Macy's Thanksgiving Day Parade in 2004, DeGraw is credited as a performer.
48. DeGraw performed "I Don't Want to Be" during the 2005 Radio Music Awards.
49. He appeared on multiple episodes of The Ellen DeGeneres Show, the Late Show with David Letterman, The Tonight Show with Jay Leno, Live! with Kelly and Michael, Jimmy Kimmel Live! and Last Call with Carson Daly, performing tracks from whichever album he was promoting.
50. DeGraw is credited as a presenter for the 2011 American Music Awards and can mostly be seen presenting footage from backstage.