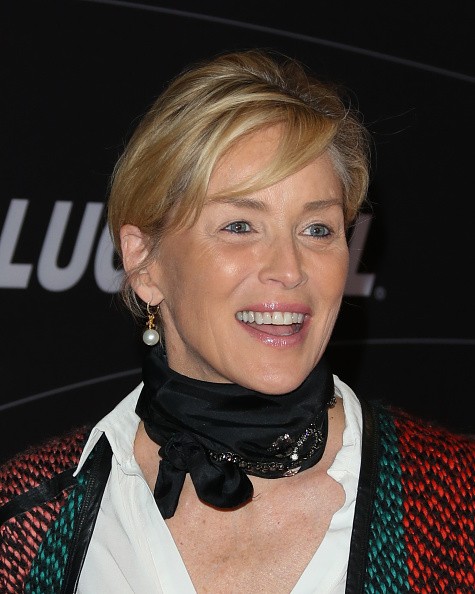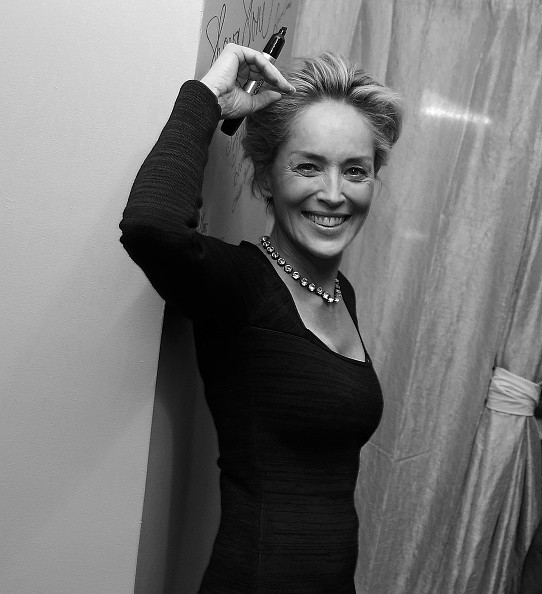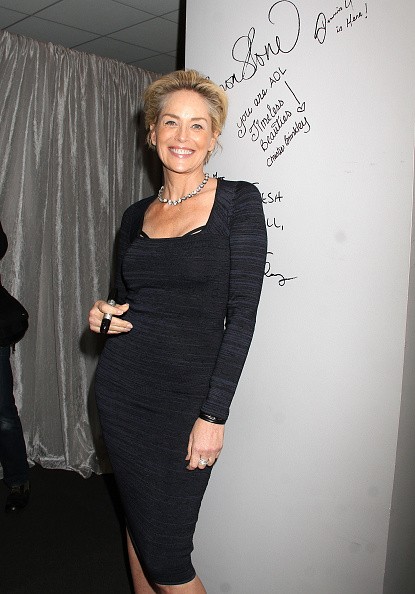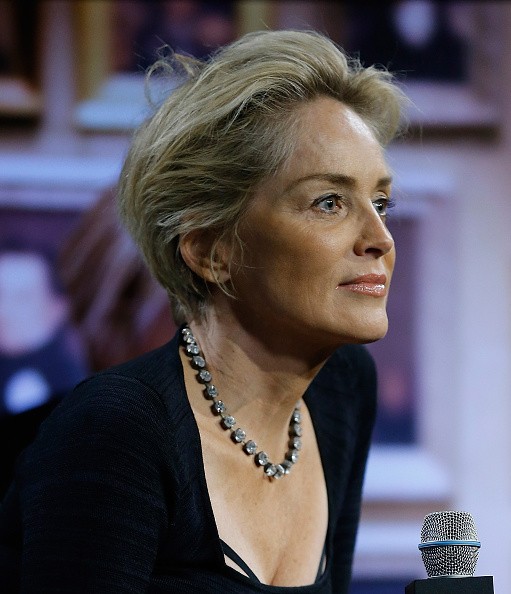 Stone was considered academically gifted as a child and entered the second grade when she was five years old. Here are 50 facts from life and career of Sharon Stone.
1. Her middle name is Yvonne.
2. She is an American actress, film producer, and former fashion model.
3. Stone first came to attention for her role opposite Arnold Schwarzenegger in the 1990 sci-fi thriller Total Recall.
4. She achieved international recognition with her starring role in the erotic thriller Basic Instinct by Paul Verhoeven.
5. She was nominated for an Academy Award for Best Actress and won a Golden Globe Award for Best Actress in a Motion Picture Drama for her performance as Ginger McKenna in the crime drama film Casino, directed by Martin Scorsese.
6. She received further acclaim and Golden Globe Award nominations for her roles in the 1998 drama The Mighty and the 1999 comedy The Muse.
7. In 2004, Stone won the Emmy Award for Outstanding Guest Actress in a Drama Series for her performance in The Practice.
8. She has also appeared in such movies as the crime drama Alpha Dog, the drama Bobby and, most recently, a biographical drama film about a porn actress, Lovelace.
9. Stone was born in Meadville, Pennsylvania.
10. She is the daughter of Dorothy, an accountant, and Joseph William Stone II, a tool and die manufacturer and factory worker.
11. She has a sister, Kelly, and two brothers, Michael and Patrick Stone.
12. Stone was considered academically gifted as a child and entered the second grade when she was five years old.
13. She has some Irish ancestry.
14. While attending Edinboro University, Stone won the title of Miss Crawford County, Pennsylvania and was a candidate for Miss Pennsylvania.
15. One of the pageant judges told her to quit school and move to New York City to become a fashion model.
16. In 1977, Stone left Meadville, moving in with an aunt in New Jersey. She was signed by Ford Modeling Agency in New York.
17. Stone moved to Europe. While living in Europe, she decided to quit modeling and become an actress.
17."So I packed my bags, moved back to New York, and stood in line to be an extra in a Woody Allen movie," she later recalled.
18. Stone was cast for a brief role in Allen's Stardust Memories, and then had a speaking part a year later in the horror film Deadly Blessing.
19. French director Claude Lelouch cast her in Les Uns et les Autres, starring James Caan. She was on screen for two minutes and did not appear in the credits.
20. In 1983, she appeared in the short-lived sports-themed television series Bay City Blues, playing Cathy St. Marie, the wife of baseball player Terry St. Marie played by actor Patrick Cassidy.
21. Through the remainder of the 1980s, she had roles in such films as King Solomon's Mines and Allan Quatermain and the Lost City of Gold, and played Steven Seagal's wife in Above the Law.
22. She was listed by People magazine as one of the 50 most beautiful people in the world.
23. In November 1995, Stone received a star on the Hollywood Walk of Fame, located at 6925 Hollywood Blvd.
24. In October 1997, she was ranked among the top 100 film stars of all time by Empire.
25. In 1995, she received a Golden Globe Award for Best Actress in a Dramatic Motion Picture for her role as Ginger in Martin Scorsese's Casino, in which she starred opposite Robert De Niro.
26. She also earned an Academy Award nomination for Best Actress for the role of Ginger.
27. Also in 1995, she was awarded the Women in Film Crystal Award.
28. In 2003, she appeared in three episodes from the eighth season of The Practice. For her performances, she received an Emmy Award for Outstanding Guest Actress in a Drama Series.
29. Also in 2003, she appeared in a James Woods-directed American Stroke Association television commercial to raise awareness of the symptoms of stroke. This commercial was also shown in Canada courtesy of the Heart and Stroke Foundation of Canada.
30. Stone attempted a return to the mainstream with roles in the films Cold Creek Manor with Dennis Quaid, and Catwoman with Halle Berry; however, both films were critical and commercial flops.
31. In December 2006, she co hosted the Nobel Peace Prize Concert in Oslo, Norway together with Anjelica Huston.
32. In March 2006, Stone traveled to Israel to promote peace in the Middle East through a press conference with Nobel Peace Prize winner Shimon Peres.
33. On October 23, 2013, Stone received the Peace Summit Award for her work with HIV/AIDS sufferers.
34. In 2015 Stone was guest of honor at the Pilosio Building Peace Award in Milan. She began an impromptu auction on stage in front of a crowd of CEOs from the construction industry and other dignitaries. She gained enough pledges to build 28 schools in Africa.
35. She met television producer Michael Greenburg in 1984 on the set of The Vegas Strip War, a television film he produced and she starred in.
36. Stone and Greenburg were married in 1984.
37. In 1986, Greenburg was her line producer on Allan Quatermain and the Lost City of Gold. The couple separated three years later, and their divorce was finalized in 1990.
38. In 1993, Stone met William J. MacDonald (aka Bill MacDonald) on the set of the film Sliver, which he co-produced. MacDonald left his wife Naomi Baca for Stone and became engaged to her. They separated one year later in 1994.
39. While working on the film The Quick and the Dead in 1995, Stone met Bob Wagner and they became engaged. After they separated, Stone returned the engagement ring via FedEx.
40. On February 14, 1998, Stone married Phil Bronstein, executive editor of the San Francisco Examiner and later San Francisco Chronicle.
41. Stone and Bronstein adopted a baby son, Roan Joseph Bronstein, in 2000. Bronstein filed for divorce in 2003, citing irreconcilable differences.
42. Stone adopted her second son, Laird Vonne, in 2005, and her third son, Quinn Kelly Stone, in 2006.
43. In 2011, Stone stated on Piers Morgan Tonight that she was never married to George Howe Englund, Jr., despite rumors to the contrary, particularly on the internet.
44. Stone is a convert to Tibetan Buddhism.
45. She believes in God and is religious by self-description.
46. She appeared in the 2006 drama film Alpha Dog opposite Bruce Willis, playing Olivia Mazursky, the mother of a real-life murder victim. Stone wore a fatsuit for the role.
47. In February 2007, Stone found her role as a clinically depressed woman in her latest film, When a Man Falls in the Forest, uplifting, as it challenged what she called "Prozac society." "It was a watershed experience," she said. "I think that we live in a... Prozac society where we're always told we're supposed to have this kind of equilibrium of emotion. We have all these assignments about how we're supposed to feel about something."
48. In preparation for her role in Total Recall, Stone developed muscles.
49. Stone speaks Italian.
50. Entered the Miss Pennsylvania Pageant at age 17.