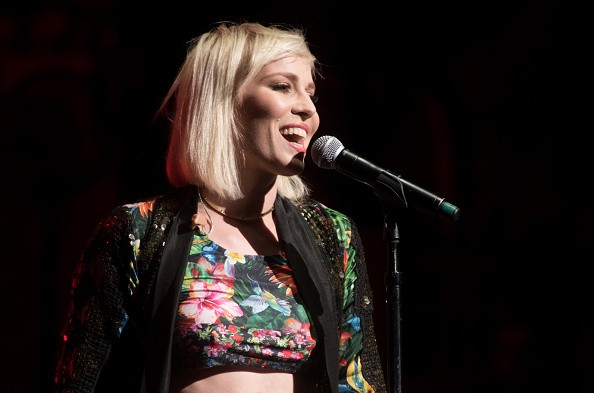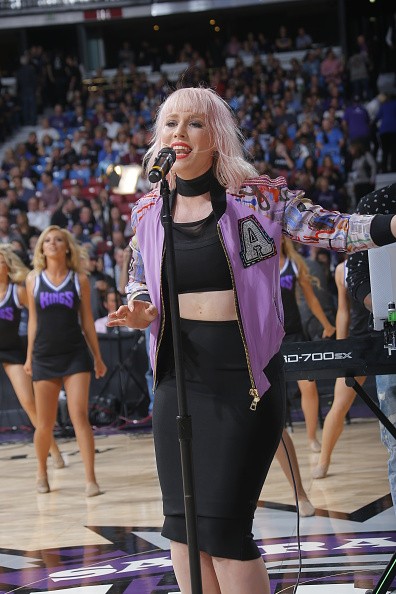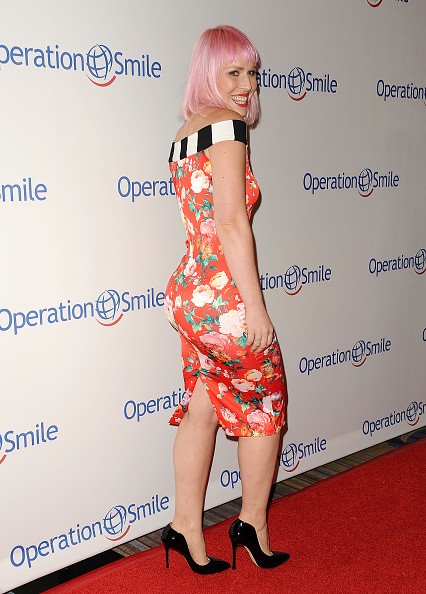 At age 14, Natasha sang vocals on Origins Refined Intricacy (Steelyard Records). 50 facts about British singer Natasha Bedingfield.
1. Bedingfield was born in Haywards Heath, West Sussex, UK.
2. Her parents are New Zealand-born Molly and John Bedingfield, who worked in the international charity sector focused on inner-city projects in education, reconciliation, addiction rehab and longterm community development, alongside local government initiatives and faith-based communities in Europe, Asia and Latin America.
3. Natasha has three siblings: brothers Daniel, Joshua and a younger sister Nikola.
4. Her interest in music was encouraged by her parents.
5. She took guitar and piano lessons when she was younger.
6. When Bedingfield was a teenager, she and her siblings, Daniel and Nikola, formed the dance/electronic group, The DNA Algorithm.
7. The DNA Algorithm provided Bedingfield with the opportunity to explore different musical genres and expand her songwriting abilities.
8. She provided vocals for The DNA Algorithm which primarily performed dance-pop music about independence and empowerment, themes that would later be found in her own solo compositions.
9. At age 14, Natasha sang vocals on Origins Refined Intricacy (Steelyard Records).
10. Bedingfield attended a year at the University of Greenwich, where she studied psychology.
11. Left the university to concentrate on singing and songwriting.
12. At first she recorded demos in the garages of friends who had recording studios, which she presented to record companies.
13. Throughout the 1990s and early 2000s, Bedingfield composed and recorded songs for the Hillsong London Church.
14. In 2004, her recordings appeared on the church's live album Shout God's Fame and the children's album Jesus Is My Superhero by Hillsong Music Australia.
15. Her full name is Natasha Anne Bedingfield.
16. She is a British singer and songwriter.
17. Natasha released her debut album, Unwritten, in 2004, which contained primarily up-tempo pop songs and was influenced by R&B music.
18. Bedingfield received a Grammy Award nomination for Best Female Pop Vocal Performance for the title track "Unwritten".
19. At the 2005 and 2006 Brit Awards she was nominated for Best British Female Artist.
20. Her second album, N.B., yielded the UK top 10 singles "I Wanna Have Your Babies" and "Soulmate".
21. N.B. was not released in North America, but six tracks from it were included with seven new ones and released in 2008 as her third studio album, Pocketful of Sunshine, with the singles "Love Like This" and "Pocketful of Sunshine" earning success on the charts.
22. In December 2010, Bedingfield released her third album in North America, named Strip Me.
23. In 2012, VH1 ranked Bedingfield number 66 on the list of 100 Greatest Women in Music.
24. Natasha was spotted in Hillsong London by Nathan Winkler and Michael Tafaro, song writing and production duo who were looking for a singer to demo their compositions and productions. They went on to record an albums worth of material over the course of the following 2 years.
25. Bedingfield was introduced to Phonogenic founder and A&R Paul Lisberg by the artist's manager Gary Wilson.
26. Lisberg was initially hesitant, later telling HitQuarters: "[They] were good but weren't right for us ... " However, it was when, at a meeting together, Lisberg heard her singing ability and creative vocal ad-libbing first-hand that he became excited by Bedingfield's potential. Label interest was later confirmed when a trial studio session together with writers Steve Kipner and Andrew Frampton produced songs that were in keeping with Lisberg's vision for Phonogenic.
27. Bedingfield signed a recording contract with BMG UK & Ireland, through its imprint Phonogenic Records, in July 2003.
28. Unwritten sold well, reaching multi-platinum status in the United Kingdom] and Gold status in the United States.
29. At the 2005 Brit Awards, Bedingfield was nominated for four awards, though did not win any of her nominated categories.
30. She was also nominated for an award at the 2006 Brit Awards.
31. In 2007, she was nominated for "Best Female Pop Vocal Performance" at the 2007 Grammy Awards, though was again unsuccessful in winning in any of her nominated categories.
32. Bedingfield has donated time and money to organisations such as the Global Angels, an international children's charity founded by her mother, Molly Bedingfield. She became associated with the organization in 2006 and said she hoped to help "people around the world, particularly children, who live in conditions that would horrify us".
33. Bedingfield is now an ambassador for Global Angels.
34. In November 2006 she visited India for three weeks in support of the charity Global Angels. She visited an orphanage in Kolkata and a refugee camp for former child prostitutes in Mumbai to learn more about the situation and the conditions in these areas. Bedingfield later expressed her shock at what she had witnessed.
35. She is also an advocate for Stop the Traffik, a global coalition which works to end human trafficking and a member of the (RED) campaign.
36. In a 2008 rockumentary, Call+Response, headed by Justin Dillon, Bedingfield performed acoustic versions of "Unwritten" and "Soulmate" in support of the film's cause: a movement against current slavery and human trafficking.
37. In 2004, Bedingfield showed interest in acting and made her debut in the James Bond video game From Russia with Love in November 2005.
38. She voiced the character Elizabeth Stark, the British Prime Minister's daughter who is kidnapped in the opening sequence.
39. Bedingfield commented that she would like to do more acting, but only if the film "was good enough, and it was a role that [would] fit me."
40. She has made an appearance in the seventh season finale of the Canadian television series Degrassi: The Next Generation.
41. Bedingfield also guest starred on Nickelodeon's mockumentary series The Naked Brothers Band's Christmas Special, alongside Whoopi Goldberg and Leon Thomas III.
42. She has made guest appearances on the NBC series Lipstick Jungle.
43. More recently, she guest starred on Nickelodeon's True Jackson, VP in November 2009. She sang the song "These Words".
44. In 2012, Bedingfield made an appearance in three episodes of Web Therapy fourth season.
45. In December 2012, VH1 announced that Bedingfield would perform at their 2012 VH1 Divas show, a concert benefiting the Save The Music Foundation charity. Bedingfeld will perform Deee-Lite's "Groove Is in the Heart" with Bootsy Collins and Iggy Azalea.
46. On 22 September 2014, Natasha performed a song titled "Love Song to the Earth" at the United Nations 2014 Equator Prize Gala in New York City. The song is a special anthem she and Toby Gad co-wrote for the United Nations Climate Summit 2014.
47. Bedingfield is married to Matt Robinson.
48. Her husband is a businessman from California.
49. The couple celebrated their wedding in Malibu, California on 21 March 2009.
50. She lists Audrey Hepburn, Debbie Harry, Kylie Minogue and Brigitte Bardot as her "celebrity style icons".