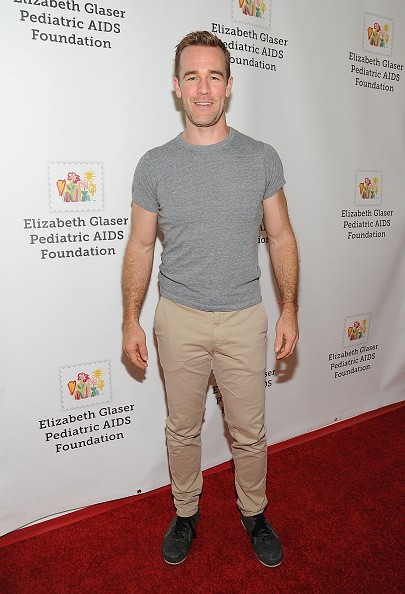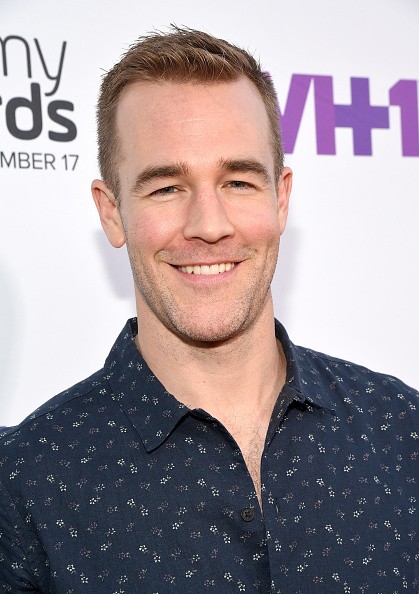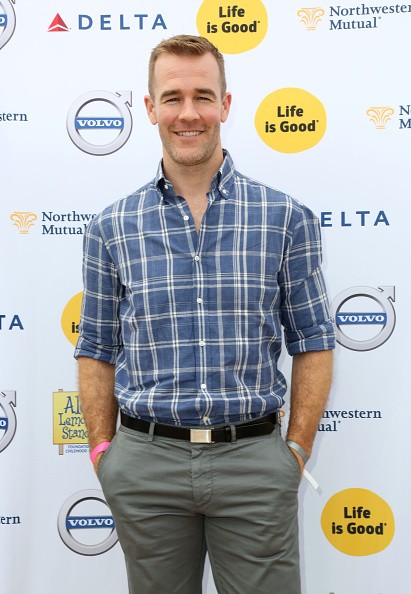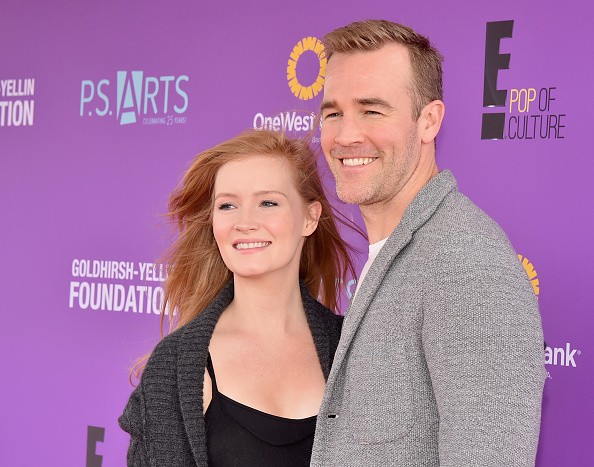 45 facts from life and career of actor James Van Der Beek.
1. His full name is James David Van Der Beek.
2. He is an actor.
3. Rose to fame beginning in 1998 for his portrayal of Dawson Leery in the WB series Dawson's Creek.
4. He became well known also for portraying fictionalized version of himself on the ABC sitcom Don't Trust the B---- in Apartment 23.
5. Stars in CSI: Cyber as FBI Special Agent Elijah Mundo.
6. Van Der Beek was born in Cheshire, Connecticut.
7. His mother Melinda is a former dancer and gymnastics teacher.
8. His father is James William Van Der Beek, a cellular phone company executive.
9. His father is also a former professional baseball pitcher.
10. At the age of 15, he asked his mother to take him into New York City to get an agent and try his hand in professional acting.
11. He made his professional debut off-Broadway in 1993 in the New York premiere of Edward Albee's play Finding the Sun with the Signature Theatre Company. He played the role of "Fergus". Both he and the production, which was also directed by Albee, received positive reviews.
12. A decade later, in 2003, he appeared again off-Broadway, briefly, in the play Rain Dance.
13. Aged 17, while still in high school, he performed in the musical Shenandoah at the Goodspeed Opera House.
14. While still in highschool he made his feature film debut in a bit role as a bully in Angus and shot a small role in the independent film I Love You, I Love You Not.
15. He attended Drew University, on an academic scholarship.
16. While in Drew University he participated in an all-male a cappella group.
17. He dropped out university to pursue acting.
18. He performed at the Vineyard Theater in New York in Nicky Silver's play, My Marriage to Ernest Borgnine.
19. Played a supporting role in the independent film Cash Crop, which was originally shot in spring of 1997 and originally titled Harvest until released in 2001.
20. In early 1997, Van Der Beek auditioned for three television pilots. One of them was for the fledgling WB Network show Dawson's Creek.
21. Van Der Beek won the title role of Dawson Leery, the show's 1998 debut was a success that helped to establish the network and its cast, which included Katie Holmes, Michelle Williams, and Joshua Jackson. The series, shot in Wilmington, North Carolina, ran for six seasons and was syndicated worldwide.
22. In 1999, he starred in the teen football drama Varsity Blues, which held the number 1 spot at the U.S. box office for its first two weeks.
23. He won an MTV Movie Award for his role in Varsity Blues.
24. Was selected one of People magazine's "50 Most Beautiful People in the World.
25. Appeared in several other films, including Texas Rangers, Scary Movie, and Jay & Silent Bob Strike Back, playing himself playing Jay in the movie within the movie opposite Jason Biggs as Silent Bob.
26. In 2002, he played Sean Bateman (younger brother of American Psycho protagonist Patrick Bateman) in the film adaptation of Bret Easton Ellis' The Rules of Attraction, written and directed by Roger Avary. The film was an initial box office failure, but found a cult following on DVD.
27. In 2006 he appeared on the Direct-to-DVD thriller The Plague, which was produced by Clive Barker and was panned by critics.
28. After Dawson's Creek ended in 2003, Van Der Beek returned to the off-Broadway stage, in Lanford Wilson's Rain Dance.
29. He completed an unproduced screenplay titled Winning. Since then, he made a few appearances on television, including a role on Ugly Betty.
30. In 2007, he guest-starred in a two-part episode of the series Criminal Minds, in which he played a fanatic religious serial killer with dissociative identity disorder called Tobias Hankel who kidnaps and drugs one of the main characters Spencer Reid played by Matthew Gray Gubler.
31. In 2008, he made a guest appearance on How I Met Your Mother. He has played the role of Simon, one of Robin Scherbatsky's early boyfriends. This character has appeared multiple times and as recent as November 2013.
32. In 2008, he began a recurring role on One Tree Hill as a film maker who was largely the satirical opposite of Dawson Leery.
33. He appeared in an episode of the fifth season of Medium.
34. In 2009, he portrayed real life kidnapper Anthony Steven "Tony Zappa" Wright in the Lifetime network television movie Taken In Broad Daylight.
35. In 2009, he won Best Actor at the 8th Annual San Diego Film Festival for his portrayal of FBI agent Jake Kelly working in Taiwan in the political thriller Formosa Betrayed, which also won Best Picture. The film was distributed theatrically in the United States starting February 26, 2010.
36. On January 5, 2010, TVGuide.com confirmed that Van Der Beek had been cast in a major recurring role on the television series Mercy. He played Dr. Joe Briggs, the new womanizing ICU chief who harbors a dark secret.
37. He starred alongside Rhona Mitra, Josh Lucas, and Jon Hamm in the Anders Anderson thriller film Stolen.
38. In 2011, he portrayed Kesha's nemesis in her music video for "Blow".
39. On January 31, 2014, he appeared on The Talk.
40. On July 5, 2003, Van Der Beek married actress Heather McComb.
41. The couple separated in April 2009, and on November 20, 2009, Van Der Beek filed for divorce.
42. On April 9, 2010, Van Der Beek announced via Twitter that he and his girlfriend, business consultant Kimberly Brook, were expecting their first child together.
43. He and Brook married on August 1, 2010.
44. The couple held a small ceremony at the Kabbalah Center near Dizengoff Plaza in Tel Aviv, Israel, and she took his last name.
45. The couple now has three children.