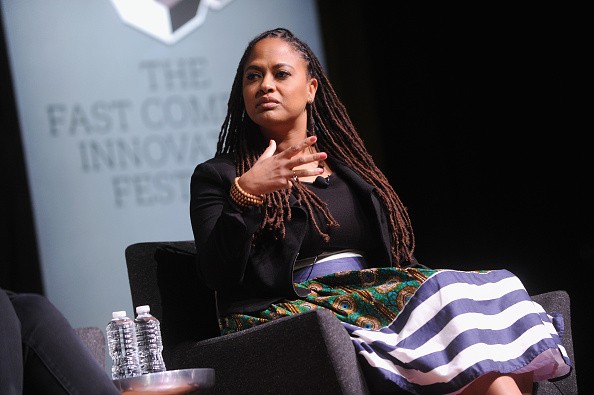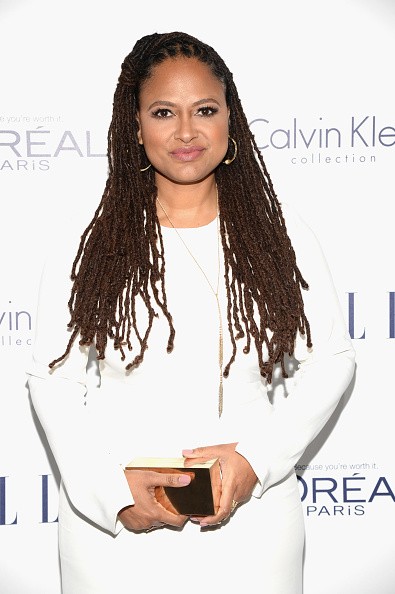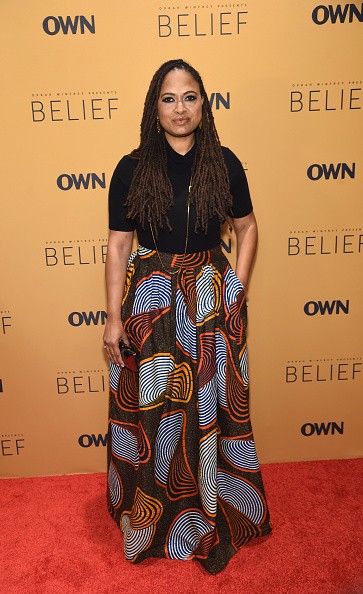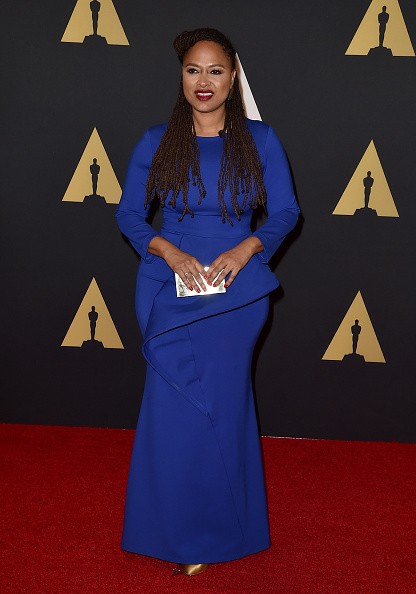 While an intern for CBS News, she was assigned to help cover the O.J. Simpson murder trial. She became disillusioned with journalism, and decided to switch to publicity. Learn 43 facts about director, screenwriter, film marketer, and film distributor, Ava DuVernay.
1. While in college DuVernay became interested in broadcast journalism.
2. She was an internt for CBS News.
3. While an intern for CBS News, she was assigned to help cover the O.J. Simpson murder trial. She became disillusioned with journalism, and decided to switch to publicity.
4. DuVernay was born in Long Beach, California.
5. Her mother is Darlene Maye, an educator.
6. DuVernay is the oldest of the five children.
7. DuVernay grew up in Lynwood, California and Compton, California.
8. DuVernay's father, Murray Maye, a businessman, is from Hayneville, Alabama, a small town between Montgomery and Selma.
9. DuVernay spent summers in Hayneville. DuVernay said that these summers in Alabama influenced the making of Selma, as her father saw the Selma to Montgomery marches as a small child.
10. DuVernay attended Saint Joseph High School, where she graduated in 1990.
11. She graduated with a B.A. from the University of California, Los Angeles, in 1995, where she double-majored in English and African-American studies.
12. Her full name is Ava Marie DuVernay.
13. She is a director, screenwriter, film marketer, and film distributor.
14. At the 2012 Sundance Film Festival, DuVernay won the Best Director Prize for her second feature film Middle of Nowhere.
15. Became the first African-American woman to win the Best Director Prize at Sundance Film Festival.
16. For her work in Selma, DuVernay is the first black woman director to be nominated for a Golden Globe Award.
17. With Selma, she is also the first black woman director to have their film nominated for the Academy Award for Best Picture.
18. After graduation, she worked as a publicist.
19. Formed her own agency The DuVernay Agency.
20. DuVernay worked at FOX, Savoy Pictures and other public relations firms for four years before forming her own agency.
21. Her agency The DuVernay Agency later became known as DVA Media + Marketing, in 1999.
22. The award-winning marketing and publicity firm has provided strategy and execution for more than 100 film and television projects by directors such as Steven Spielberg, Clint Eastwood, Michael Mann, Robert Rodriguez, Kevin Smith, Bill Condon, Raoul Peck and Gurinder Chadha.
23. In 2008, DuVernay made her feature directorial debut with the documentary This Is the Life, a history of LA's Good Life Cafe's arts movement.
24. DuVernay began with documentaries because they can be done on a smaller budget than a feature film, and she could learn the trade while doing so.
25. In 2011, DuVernay's first narrative feature film, I Will Follow, a drama starring Salli Richardson-Whitfield, was released theatrically.
26. DuVernay's aunt Denise Sexton was the inspiration for the film I Will Follow. DuVernay made the film in 15 days with her own money: DuVernay "kept costs under $50,000 by staying in one location."
27. Roger Ebert called I Will Follow "one of the best films I've seen about coming to terms with the death of a loved one."
28. I Will Follow was an official selection of AFI Fest, Pan-African Film Festival, Urbanworld and Chicago International Film Festival.
29. In the summer of 2011, DuVernay began production on her second feature film, Middle of Nowhere. The film was acquired by AFFRM and Participant Media at the 2012 Sundance Film Festival, where it played in U.S. Dramatic Competition and garnered the Best Director Award for DuVernay, the first African-American woman to ever win the prize. DuVernay also won the Independent Spirit John Cassavetes Award for her work on the film.
30. ESPN commissioned DuVernay to produce and direct Venus Vs., a documentary on Venus Williams' fight for equal prize money for their film series Nine for IX, which aired on July 2, 2013.
31. DuVernay directed Selma, a $20 million budget film produced by Plan B Entertainment, about Martin Luther King Jr., Lyndon Johnson, and the 1965 Selma to Montgomery march. The movie was released on December 25, 2014.
32. DuVernay has cited Haile Gerima, Julie Dash and Charles Burnett as her influences as a filmmaker.
33. DuVernay notes that while women directors are rare, black women filmmakers are rarer still - "a small sorority".
34. DuVernay resides in Los Angeles, California.
35. DuVernay directed episode 3.08 of Scandal which was called "Vermont is For Lovers, Too".
36. In 2015 DuVernay executive produced and directed the CBS civil rights crime drama pilot For Justice starring Anika Noni Rose. It was not picked up for distribution.
37. Also in 2015 DuVernay announced she would be creating and executive producing the upcoming drama series, Queen Sugar, alongside Oprah Winfrey. The drama was set to air on Oprah Winfrey Network.
38. In 2016 DuVernay announced that actress Rutina Wesley had been cast in the lead role.
39. There was significant controversy about Selma and its depiction of Lyndon Johnson's actions as portrayed in the film. Former Johnson domestic policy aide Joseph A. Califano, Jr. criticized DuVernay for ignoring and falsifying history, and particularly for suggesting that Johnson reluctantly supported King's efforts and that he set the FBI to investigate King. For the film she did uncredited re-writes of most of the original screenwriter Paul Webb's script with an increased emphasis on King and the people of Selma as central figures. In response to the criticisms of historians and media sources that accused her of irresponsibly rewriting history to portray her own agenda, DuVernay pointed out that the film is "not a documentary. I'm not a historian. I'm a storyteller".
40. Selma was nominated for Best Picture and Best Song, but not Best Director, by the Academy Awards.
41. While the lack of diversity of the Oscar nominations for 2014 was the subject of much press, especially on Twitter, the film of the only person of color that was nominated for the 87th Academy Awards, Mexican director Alejandro González Iñárritu, ended up taking top honors
42. in three categories at the February 2015 87th Academy Awards - Best Picture, Best Director, and Best Original Screenplay. The award for Best Original Song went to "Glory" from Selma.
43. DuVernay stated that she had not expected to be nominated so the omission didn't really bother her; rather she was hurt by actor David Oyelowo not being nominated. As to the question of racial diversity of awards, she stated that the obstacles to people of color being represented in the Academy Awards were systemic.