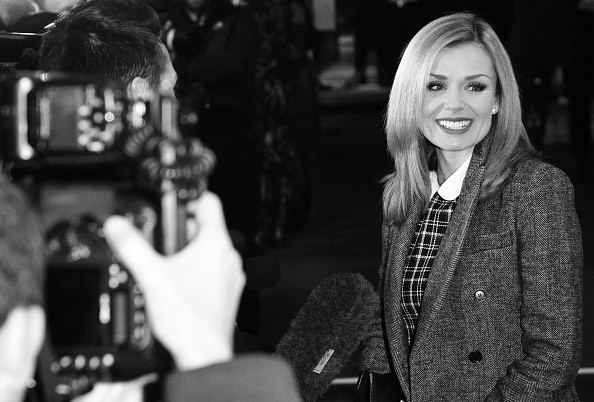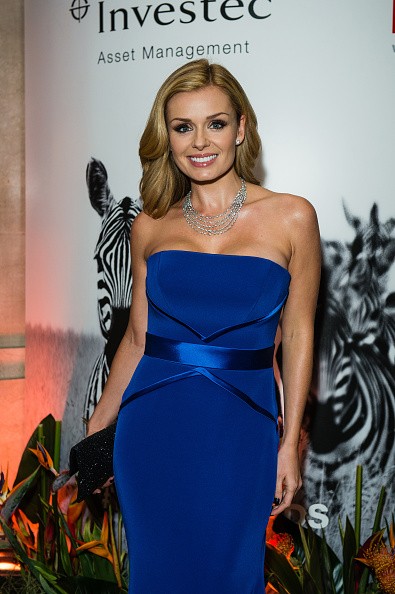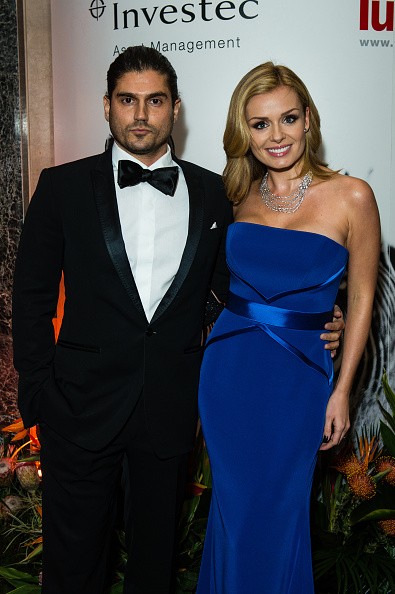 Katherine Jenkins' 50 facts.
1. Katherine Jenkins, OBE is a Welsh lyric mezzo-soprano, singer and songwriter.
2. She is a popular classical-crossover singer who performs across a spectrum of operatic arias, popular songs, musical theatre and hymns.
3. After winning singing competitions in her youth, Jenkins studied at the Royal Academy of Music, modeled and taught voice.
4. She came to wide public attention in 2003 when she sang at Westminster Cathedral in honor of Pope John Paul II's silver jubilee.
5. Since 2004, she has released numerous albums that have performed well on British and foreign charts.
6. In both 2005 and 2006, her albums received Classic Brit Awards as Album of the Year.
7. She has also been seen widely in concert, including concerts for British troops in Iraq and Afghanistan.
8. Has also sung at sporting events, on television shows and in support of many charities.
9. In Spring 2012, she competed on the US television show Dancing with the Stars, finishing in second place, behind NFL Super Bowl champion Donald Driver.
10. Jenkins was born in Neath, Wales.
11. She has a sister Laura.
12. Her parents are Selwyn John and Susan.
13. She attended Alderman Davies Church in Wales Primary School in Neath and later Dwr-y-Felin Comprehensive School, received A grades in GCSEs and A Levels and participated in productions such as Calamity Jane and Guys and Dolls.
14. She attended singing lessons with John Hugh Thomas and passed her Grade 8 examinations with distinction in both singing and piano.
15. Between 1991 and 1996, Jenkins was a member of the Royal School of Church Music Cathedral Singers and passed the St Cecilia Award, the highest RSCM award for female choristers.
16. She was also a member of the National Youth Choir of Wales for three years.
17. Won the BBC Radio 2 Welsh Choirgirl of the Year contest (twice).
18. Won the BET Welsh Choirgirl of the Year competition.
19. She was also awarded the Pelenna Valley Male Voice Choir Scholarship for the most promising young singer.
20. At the age of 17 she won a scholarship to study at the Royal Academy of Music, graduating with honors and receiving a music teacher's diploma.
21. Worked as a freelance singing teacher.
22. She also worked as a tour guide on the London Eye.
23. Entered a modeling competition and became the Face of Wales 2000.
24. Universal Classics and Jazz heard her demo and she was invited to an interview at which she sang Rossini's "Una voce poco fa". Universal offered Jenkins a six-album deal, the most lucrative in the United Kingdom's classical recording history, reportedly worth £1 million.
25. Six out of seven of Jenkins's studio albums reached number one in the UK classical charts between 2004 and 2008, selling a total of more than 4 million copies.
26. Her first album, Premiere, made her the fastest-selling mezzo-soprano to date in Britain.
27. Became the first British classical crossover artist to have two number one albums in the same year.
28. She is the first female artist to win two consecutive Classical BRIT Awards: her second album, Second Nature, reached number 16 in the UK Albums Chart, and was Album of the Year in the 2005 BRIT Awards.
29. Jenkins's Italian-language version of Dolly Parton's "I Will Always Love You" ("L'Amore Sei Tu"), first performed live at Nostell Priory, West Yorkshire on 28 August 2005, was the first cut on her third album Living a Dream.
30. After Living a Dream was released, uniquely, she held the top three positions in the classical crossover music chart.
31. Jenkins repeated the success of Second Nature with her Living a Dream album when she won the classical BRIT award for Album of the Year for a second time.
32. Her fourth album, Serenade was released on 6 November 2006 and reached number five in the mainstream charts selling more than 50,000 copies in its first week, a record in the genre.
33. Her fifth album, Rejoice, was released on 19 November 2007 and included songs written specially for her, two by Take That's Gary Barlow.
34. Jenkins commented "I never imagined when I was a young girl listening to them on the radio that I would outsell the Spice Girls and Celine Dion. It's almost too much to take in. I can't thank my fans enough for all their support."
35. On 20 October 2008 Jenkins released Sacred Arias, which is her last album with Universal Music.
36. On 19 October The Daily Telegraph stated that Jenkins had signed the biggest classical recording deal in history, for US$10 million (£5.8 million), with Warner Music.
37. Jenkins released her next album, Believe, on 26 October 2009, the first with Warner Music. This album featured Andrea Bocelli and other musicians like André Rieu and Chris Botti.
38. At the Rugby World Cup in 2003 she made her Sydney Opera House debut as a guest of fellow Welshman, Max Boyce.
39. In August 2004 she made her first USA appearance, supporting Hayley Westenra at Joe's Pub in New York City.
40. Jenkins was the first person to perform the Home Nations anthem "The Power of Four" and began to appear regularly to sing the Welsh national anthem "Hen Wlad Fy Nhadau" at Welsh international rugby union matches, singing with Bryn Terfel at the 2005 Wales vs. England Six Nations match at the Millennium Stadium. She is now the official mascot for the Wales rugby union team.
41. In November 2006 she performed before the Queen at the Royal British Legion Festival of Remembrance at the Royal Albert Hall and joined fellow Welsh singer James Fox in the final verse of "Anthem" from the musical Chess.
42. In July 2007 Jenkins gave a concert at Margam Park in south Wales, performing alongside Paul Potts and Juan Diego Flórez. Jenkins extended a personal invitation to Potts to sing "Nessun dorma" at the concert.
43. In September 2007 Jenkins catwalk modeled at Naomi Campbell's Fashion Relief event for charity in a Julien Macdonald dress which was then bought by Sir Philip Green for £10,000.
44. Jenkins's autobiography, Time to Say Hello, was released on 28 January 2008, and was also serialised in The Mail on Sunday.
45. Jenkins ran the 2013 London Marathon, raising £25,000 for Macmillan Cancer Support in memory of her father. She finished the course in 5 hours 26 minutes.
46. Jenkins was appointed Officer of the Order of the British Empire (OBE) in the 2014 New Year Honours for services to music and for charitable services.
47. In July 2010, Jenkins was reported to have bought a house with TV presenter Gethin Jones.
48. In February 2011, Jenkins and Gethin Jones became engaged, but on 30 December 2011, Jenkins and Jones announced that they were no longer together.
49. In February 2014, she began dating American artist and film actor-director Andrew Levitas.
50. Jenkins and Levitas later announced their engagement in April 2014. The couple married at Hampton Court Palace on 27 September 2014. Later, a religious blessing was conducted by a Vicar from her hometown. On 13 April 2015, Jenkins announced that she was expecting her first child with her husband Levitas. Jenkins gave birth to their first child, a daughter, in New York in September 2015.