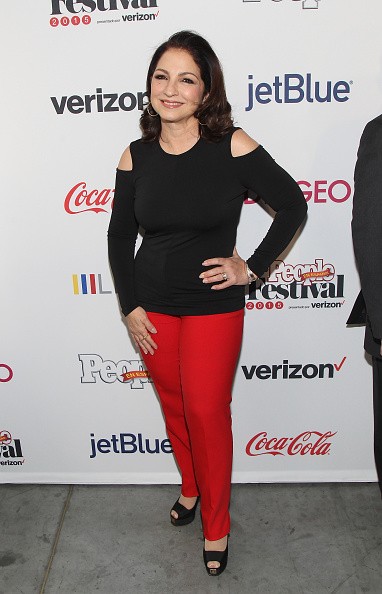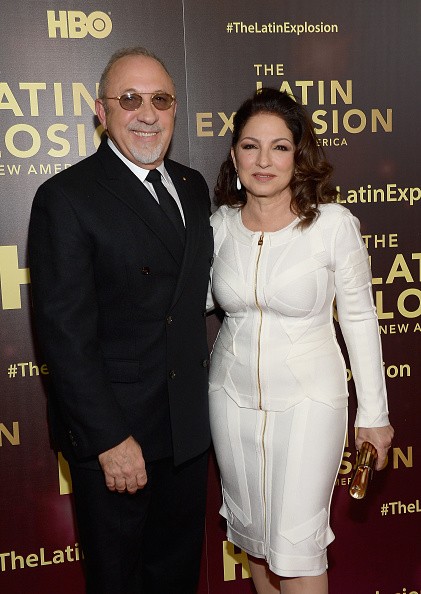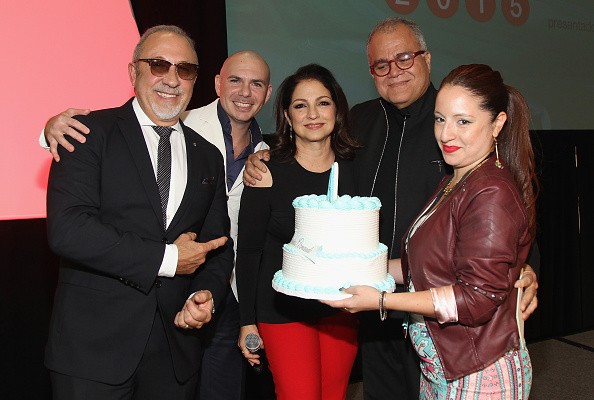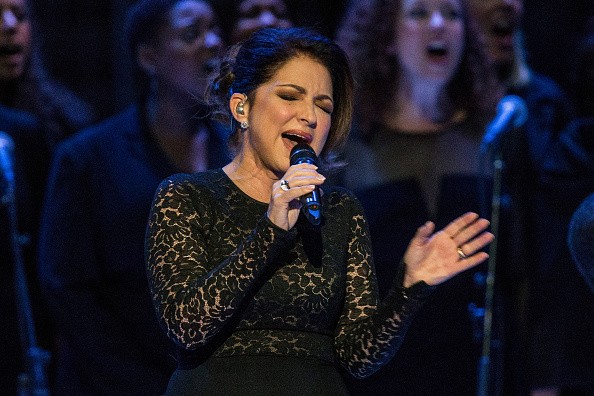 Gloria María Milagrosa Fajardo García de Estefan is known professionally as Gloria Estefan. Learn 50 facts about singer Gloria Estefan.
1. Estefan was born Gloria María Milagrosa Fajardo García.
2. She was born in Havana, Cuba.
3. Her parents are José and Gloria Fajardo, a middle-class couple.
4. Her maternal grandparents were Spanish immigrants to Cuba - her maternal grandfather, Leonardo García, immigrated to Cuba from Pola de Siero, Asturias, Spain, where he married Gloria's maternal grandmother, originally from Logroño, Spain.
5. Prior to the Cuban Revolution, her father was a Cuban soldier and a bodyguard to the wife of Cuban dictator Fulgencio Batista.
6. The Fajardo family fled to Miami, Florida as a result of the Cuban Revolution and settled down there.
7. Shortly after Gloria's family moved to the United States, Gloria's father joined the U.S. military and fought in the Vietnam War and moved to Houston, Texas, also having participated in the failed Bay of Pigs Invasion.
8. Her father became ill after returning from Vietnam and Gloria helped her mother, Gloria Fajardo, care for him.
9. Her mother worked as a schoolteacher for the Dade County Public School system.
10. Gloria Estefan graduated from college in 1979 with a BA in psychology, with a minor in French, from the University of Miami.
11. When she was studying at the university, she worked as an English/Spanish/French translator at Miami International Airport Customs Department.
12. Because of her language abilities, was once approached by the CIA as a possible employee.
13. Estefan was raised Catholic.
14. Gloria María Milagrosa Fajardo García de Estefan is known professionally as Gloria Estefan.
15. She is a Cuban-born American singer, songwriter, actress, and businesswoman.
16. She started off her career as the leading vocalist in the group called "Miami Latin Boys" which was eventually known as Miami Sound Machine.
17. Her breakthrough success with Conga in 1985 made her known worldwide.
18. Conga won the grand prix in the 15th annual Tokyo Music Festival in Japan. This is also her signature song.
19. In the summer of 1988 she and the band got their first number-one hit for the song "Anything For You".
20. She has a Contralto vocal range.
21. In March 1990, she had a severe accident in her tour bus. She made her comeback in March 1991 with a new world tour and album called Into The Light. Estefan became a worldwide inspiration after that.
22. Her 1993 Spanish-language album Mi Tierra won the first of her three Grammy Awards for Best Tropical Latin Album. It was the first number-one album on the Billboard Top Latin Albums chart, established when it was released. It was also the first Diamond album in Spain.
23. Many of her songs like "Rhythm Is Gonna Get You", "1-2-3", "Get On Your Feet", "Here We Are", "Coming Out of the Dark", "Bad Boy", "Oye!", "Party Time" and a remake of Vicki Sue Robinson's "Turn the Beat Around" became international hits, with chart-topping scores.
24. Estefan has sold an estimated 100 million records worldwide, including 31.5 million in the United States alone.
25. She has won seven Grammy Awards.
26. Estefan also received a star on the Hollywood Walk of Fame and Las Vegas Walk of Fame.
27. Received The Ellis Island Congressional Medal of Honor, which is the highest award that can be given to a naturalized U.S. citizen.
28. In 2015, she received the Presidential Medal of Freedom for her contributions to American music.
29. Estefan also won the Hispanic Heritage Award, an MTV Video Music Award, two ACE Awards and the National Music Foundation's Humanitarian of the Year Award.
30. She was also honored with the American Music Award for Lifetime Achievement as well as being named BMI Songwriter of the Year.
31. She was inducted into the Songwriters Hall of Fame and has received multiple Billboard Awards for her many chart-topping hits.
32. She is also on the list of VH1 top 100 Greatest Artists of All Time and one of the Top 50 female Artists Who Will Never Be Forgotten, according to The Sun tabloid, UK.
33. In 2015 she was added to the list of Now It Counts as one of The Most Powerful Americans and in Billboard's Top 30 Most Influential Latin Artists Of All Time.
34. Gloria became romantically involved with the Miami Sound Machine's band leader, Emilio Estefan, in 1976. As she later revealed, "he was my first and only boyfriend."
35. She and Emilio married on September 2, 1978.
36. They have a son, Nayib and a daughter Emily.
37. Her family lives in the Star Island section of Miami Beach, Florida.
38. On June 5, 2010, her son Nayib married Lara Diamante Coppola in the backyard of his parents' house.
39. On June 21, 2012, the first Estefan grandchild was born: grandson Sasha Argento Coppola Estefan.
40. A jukebox musical, On Your Feet!, about the life of Gloria and Emilio Estefan premiered on Broadway November 5, 2015. The musical premiered at the Oriental Theater, Chicago, running from June 17, 2015 to July 5. Directed by Jerry Mitchell, the choreography is by Sergio Trujillo, book by Alexander Dinelaris. The cast features Ana Villafañe as Gloria and Josh Segarra as Emilio. The musical opened on Broadway at the Marquis Theatre on October 5, 2015 in previews, and officially on November 5.
41. Estefan has appeared in two films, Music of the Heart and For Love or Country: The Arturo Sandoval Story.
42. Estefan made a cameo appearance with her husband in Marley & Me in 2008.
43. Estefan appeared in the ABC television special Elmopalooza, which aired February 20, 1998, in which she sang the song "Mambo, I, I, I".
44. In April 2004, Estefan appeared on the Fox Broadcasting Company's program, American Idol as a guest mentor for the contestants Latin week.
45. After campaigning heavily for the part on her social media accounts, Estefan was invited to guest star on the Fox television series Glee, as the mother of cheerleader Santana Lopez (Naya Rivera).
46. She also appeared as a mentor for the reality-series at CW Network, The Next: Fame Is at Your Doorstep.
47. Estefan has written two children's books: The Magically Mysterious Adventures of Noelle the Bulldog and Noelle's Treasure Tale. The latter book spent a week at No. 3 on the New York Times Bestseller list for children's books.
48. She also collaborated on a cookbook with her husband entitled Estefan Kitchen, which was published in 2008. It contains 60 traditional Cuban recipes.
49. In June 2009, Estefan and her husband became the first Hispanics to buy a minor ownership stake in an NFL team, the Miami Dolphins.
50. She spoke at TEDx Via della Conciliazione, on April 19, 2013, on the theme "Religious freedom today".