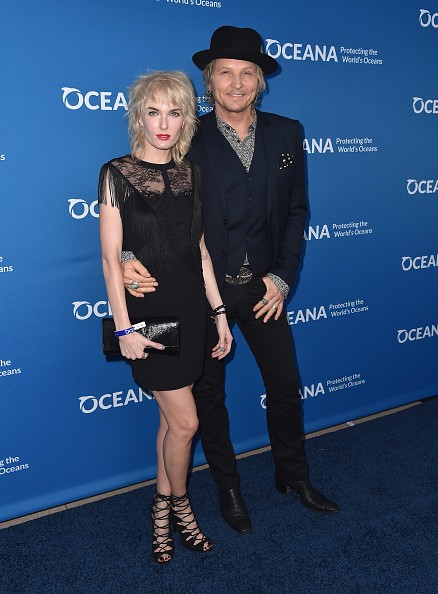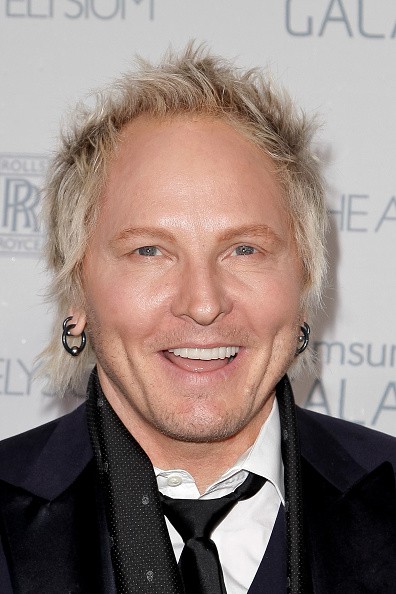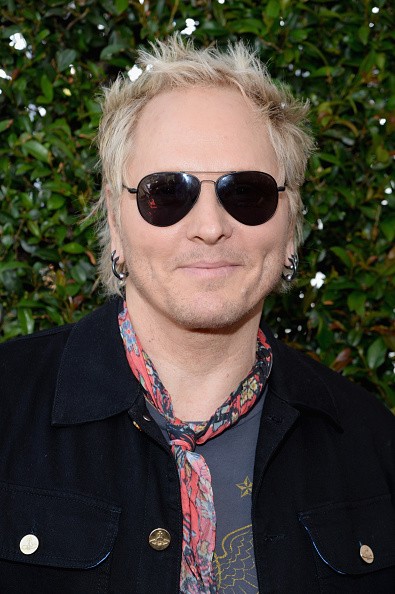 47 facts about Matt Sorum, best known as a former member of the hard rock band Guns N' Roses.
1. Matt Sorum was born Matthew William Sørum.
2. His parents were of English and Norwegian descent.
3. He started to play drums after watching Ringo Starr with The Beatles on The Ed Sullivan Show in 1964.
4. He was mainly influenced by Ian Paice, Keith Moon, Ginger Baker, John Bonham, Roger Taylor, Buddy Rich and Bill Ward.
5. In his first couple of years in high school, Sorum was part of the Mission Viejo Marching Bands drum section.
6. Sorum started out in Mission Viejo as a local hot musician in 1975.
7. Wore trademark "Union Flag" shorts and nothing else.
8. He used to pound a huge acrylic drumset and overpower his first band "Prophecy," which consisted of lead singer / guitarist Jeff Harris (guitarist for the J. Harris Band and later guitarist for funk band Slapbak), drummer Matt Sorum, and bass player David Pagan.
9. A local songwriter, Stephen Douglas, pulled Sorum from the band "Prophecy," and joined him with other talented musicians, Scott Andrews on guitar and Jay Fullmer on bass, in the area to form Chateau, a wall-of-sound band with grandiose themes and sounds in their songs. They recorded their first tracks at the Doug Moody's Mystic Studios in Hollywood, once famous for Led Zeppelins 'Lemon Song'.
10. Sorum went to Hollywood to play with a series of bands, including Population Five, with the bassist Prescott Niles from The Knack. He then left on a tour around the country with a blues guitarist, playing nightclubs and bars.
11. In 1988, he was recruited to play on the debut album of Y Kant Tori Read, a band fronted by a then unknown Tori Amos. In the wake of that project, he joined The Cult as their live drummer for the 1989 tour in support of Sonic Temple.
12. He is best known as both a former member of the hard rock band Guns N' Roses, with whom he recorded three studio albums, and as a member of the supergroup Velvet Revolver.
13. Sorum is currently a member of the touring project, Kings of Chaos, and is a former member of both The Cult and Y Kant Tori Read.
14. Sorum was also a member of Guns N' Roses side-projects, Slash's Snakepit and Neurotic Outsiders.
15. Released a solo album, Hollywood Zen, in 2004.
16. After performing on synthpop band Y Kant Tori Read's sole album, Sorum joined The Cult in 1989 to tour in support of their fourth studio album, Sonic Temple.
17. During the tour with The Cult, Sorum was spotted by Guns N' Roses guitarist Slash and subsequently replaced their drummer Steven Adler in 1990.
18. Remained with Guns N' Rosesn for seven years, Sorum recorded the albums, Use Your Illusion I, Use Your Illusion II, and "The Spaghetti Incident?".
19. Departed from Guns N' Roses in 1997 following an argument with frontman Axl Rose.
20. In 2001, Sorum rejoined The Cult to perform on their reunion album, Beyond Good and Evil, and its subsequent tour and subsequently co-founded the hard rock supergroup Velvet Revolver, alongside former Guns N' Roses bandmates, Slash and Duff McKagan.
21. Sorum has been a permanent member of hard rock cover band Camp Freddy since 2003, alongside Jane's Addiction members Dave Navarro and Chris Chaney and assisted in hosting its radio show and podcast on Indie 103.1.
22. In 2012, Sorum founded a touring project, entitled Kings of Chaos, featuring members of Guns N' Roses, Deep Purple, Def Leppard, Aerosmith, ZZ Top, Cheap Trick and Slipknot.
23. In 2012, Sorum was inducted into the Rock and Roll Hall of Fame as a member of Guns N' Roses.
24. On October 12, 2013 Matt married his longtime girlfriend Ace Harper in Palm Springs, California.
25. In 1995 Sorum formed Slash's Snakepit with Slash and Gilby Clarke and drummed on their debut album It's Five O'Clock Somewhere.
26. Sorum also lent his drumming skills in the theme song for the 1995 20th Century Fox film, Mighty Morphin Power Rangers: The Movie.
27. Also in 1995, Sorum formed the supergroup Neurotic Outsiders, which featured bandmate Duff McKagan.
28. In 1996 Neurotic Outsiders released their only album, the self-titled Neurotic Outsiders. John Taylor (Duran Duran) and Steve Jones (Sex Pistols) also participated on this album, and toured. Early performances featured guest spots by Simon Le Bon (Duran Duran), Slash, and Billy Idol.
29. In 1997 he was fired from Guns N' Roses by Axl Rose after an argument with Rose over the inclusion of Paul Tobias in the band.
30. In 1998, he released his first and only drum instructional video (Drum Licks and Tricks from the Rock n Roll Jungle) demonstrating his techniques.
31. In 2001 Matt joined The Cult once again and featured on their album, Beyond Good And Evil, which he spent most of 2001 touring in support of.
32. In April 2006, nine years after leaving Guns N' Roses, Sorum re-established his friendship with the band's frontman Axl Rose.
33. Sorum released his first solo album entitled Hollywood Zen, in 2003. The album, available through his website, was a musical statement about his life, touring, relationships, etc.
34. Also in 2003, Sorum began playing with newly formed Camp Freddy.
35. In 1994, Sorum was one of many guest drummers on the album, "Burning for Buddy: A Tribute to the Music of Buddy Rich". Playing with the Buddy Rich Big Band, Sorum was able to display his skill and finnesse as a jazz drummer.
36. In addition, Sorum has endorsed Zildjian cymbals for the past 18 years and has featured in numerous sweepstakes with Zildjian.
37. In 2006, Sorum began guest recording in his studio with a new project, called Circus Diablo.
38. Launched a clothing line; SorumNoce.
39. Matt has also lent his talents to Submersible Music's DrumCore software.
40. Sorum was featured in episode 54 of the television program LA Ink originally airing on August 27, 2009. On the program Kat Von D. tattoos a portrait of his wife Ace on his leg.
41. Matt filled in for Mikkey Dee as drummer on Motörhead's 2009 US tour. Dee took part in Kändisdjungeln, a Swedish version of I'm a Celebrity...Get Me Out of Here!.
42. After performing together at the "Giving 2010" benefit event on May 3, 2010, Sorum formed the cover band "Carnival of Dogs" with Tracii Guns (L.A. Guns, formerly of Brides of Destruction), Franky Perez (Solo, Scars on Broadway, DKFXP) and Phil Soussan (previously played with Ozzy Osbourne, Billy Idol and Vince Neil).
43. He made an appearance in an episode of FSN Sport Science, when a test was undertaken to determine if a professional basketball point guard had faster hands than a drummer.
44. In 2014, he worded with Animals Asia and adopted a moon bear that had been on a Chinese bear-bile farm, when her bile was extracted for traditional medicine. He hoped to draw attention to the abuse that bears suffer on the farms in China and Vietnam.
45. Sorum has endorsed a number of drum companies over the last 20 years, including Yamaha Drums, Mapex, Drum Workshop, Ludwig and Gretsch Drums. He also has used Zildjian cymbals over the last 26 years.
46. Sorum was one of the first drummers to endorse the Easton Ahead sticks in the early 90s during the Guns N' Roses Use Your Illusion Tour, drum sticks which are now used by many famous drummers, including Lars Ulrich of Metallica and Tico Torres of Bon Jovi.
47. Now, he uses his own Zildjian Matt Sorum Signature wood sticks.