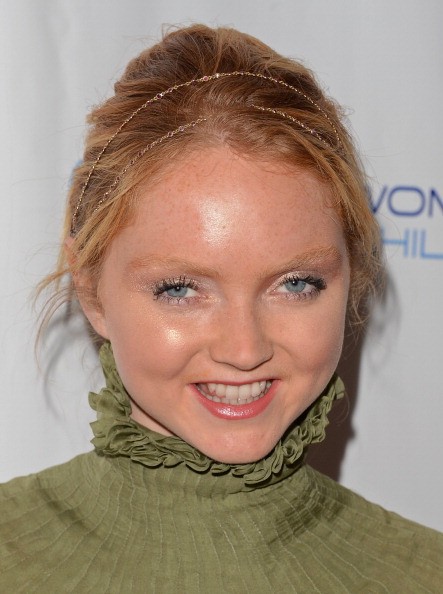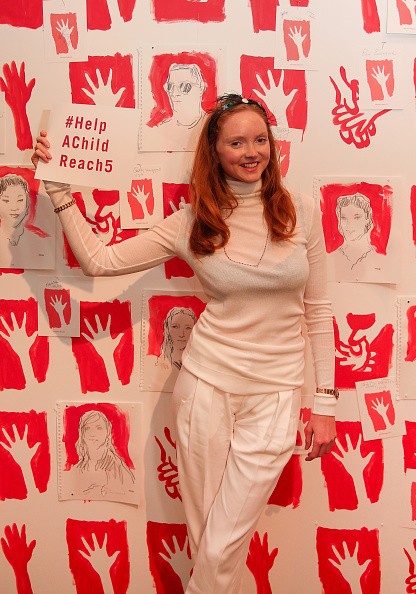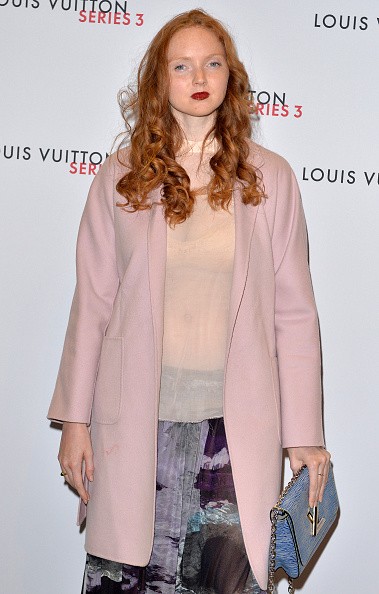 She started as a model, but now she is also an actress and businesswoman. Learn 50 facts about Lily Cole.
1. Her middle name is Luahana.
2. She is an English model, actress and businesswoman.
3. Cole's modeling career followed a chance encounter with a modeling scout when she was 14 years old.
4. She was booked for her first British Vogue cover at age 16.
5. Worked with many well-known brands, including Vogue worldwide, Alexander McQueen, Chanel, Louis Vuitton, Jean Paul Gaultier, Marc Jacobs, Prada, De Beers and Moschino.
6. Advertising campaigns include Longchamp, Anna Sui, Rimmel and Cacharel.
7. In 2004, she was named "Model of the Year" at the British Fashion Awards.
8. Vogue Paris listed Cole as one of the top 30 models of the 2000s.
9. Cole's first leading role as an actress was as Valentina in the 2009 film The Imaginarium of Doctor Parnassus.
10. Her other film work includes Passages, a short directed by Shekhar Kapur and There Be Dragons, directed by Roland Joffé.
11. In June 2011, she was awarded a Double First in History of Art at Cambridge University.
12. Cole was born in Torquay, Devon.
13. Was raised in London.
14. Has two sisters.
15. Her mother, Patience Owen, is an artist and writer.
16. Her father, Chris Cole, was a boat builder and fisherman.
17. Cole attended Hallfield Primary School and the St Marylebone Church School for Girls, before completing her sixth form studies at Latymer Upper School, an independent school in Hammersmith, London.
18. She achieved straight A grades in her A-level in English, Politics, Drama, History, and Philosophy and Ethics at Latymer.
19. Cole gained a place to read Social and Political Sciences at King's College, Cambridge, but twice deferred entry before switching to study History of Art, which she commenced during Michaelmas, 2008.
20. She gained a First in her examinations at the end of her first year, and another in her second year examinations, one of seven members of her year to earn the grade.
21. Cole's modelling career was sparked from a chance encounter while walking through Soho when she was approached by Benjamin Hart, who asked her to consider modelling. She initially declined, later saying, "I was cynical enough to think it wouldn't come to much", though she later changed her mind and signed with Storm Models.
22. In 2003 she caught the eye of photographer Steven Meisel. It was during a photoshoot for Italian Vogue that she found the spotlight and became one of the 'new faces' of the year.
23. Cole has worked with many other prominent photographers, including Craig McDean, Nick Knight, Juergen Teller, Arthur Elgort, Irving Penn and Tim Walker.
24. Cole has said that she did not feel like natural model material but that the work has given her great confidence over the years.
25. Cole's distinctive red hair has attracted significant media attention.
26. Appearances on the covers of many fashion magazines including, amongst others, the American, Italian, British, Japanese and Korean editions of Vogue, Citizen K, V and Vogue as well as featuring on Vogue's "best dressed" list in December 2005.
27. She has had cover appearances on Numéro and Interview.
28. She has modelled on the international runway circuit and at many fashion shows on behalf of Chanel, Shiatzy Chen, DKNY, Jean Paul Gaultier, Versace, Alexander McQueen, Jasper Conran, John Galliano and Louis Vuitton.
29. Was nominated, for the second time, for the "Model of the Year" award at the 2007 British Fashion Awards and, in December 2009, was listed by Vogue Paris as one of the top 30 models of the 2000s.
30. Cole made a cover appearance on the January 2010 issue of the Canadian Elle and opened Hermès's winter 2010/2011 collection at Paris Fashion Week in March.
31. Cole made her acting debut as Polly the geek in the 2007 comedy St. Trinian's, a rework of the black and white films of the 1950s and '60s, alongside Rupert Everett, Colin Firth, Russell Brand, Jodie Whittaker and Stephen Fry.
32. Her first leading role came in Terry Gilliam's 2009 fantasy film, The Imaginarium of Doctor Parnassus, playing Valentina, the teenage daughter of Christopher Plummer's title character, Dr Parnassus, whom Parnassus has promised to the Devil (Tom Waits) upon her 16th birthday.
33. She was featured as herself in one episode of the online series T Takes, a series of short, improvised films published by The New York Times.
34. Cole appeared as "Lettuce Leaf", a celebrity supermodel in the 2009 film, Rage, directed by Sally Potter. Cole also played "Aline" in the 2011 film There Be Dragons.
35. In January 2010, Cole gave an interview to the Canadian edition of Elle in which she expressed her desire to focus more on acting than on her modelling career, saying she "wouldn't want to treat acting as a convenient thing to do now and again", going on to mention her roles in the upcoming films There Be Dragons and Phantasmagoria: The Visions of Lewis Carroll and saying of her modelling "I've been doing modelling for years and I feel like I've taken out of it what I need to and I'm ready for new things", and that "film asks for a much bigger emotional and intellectual commitment."
36. Cole supports a variety of humanitarian and environmental causes. She is an ambassador for children's charity Global Angels.
37. She also supports the charity WaterAid, speaking for the organisation's "End Water Poverty" campaign, and the Environmental Justice Foundation.
38. Cole has modelled a T-shirt with the slogan "Save the Future" to fight child labour in the fashion industry for the Environmental Justice Foundation.
39. In December 2009, Cole attended a party, hosted by Elton John for which guests were asked to design their ideal bar with the designs then sold at auction in aid of the Elton John AIDS Foundation.
40. In October 2010, she helped launch the World Land Trust's Emerald for Elephant Exhibition, which was designed to create awareness and raise important funds for the protection of the critically endangered Asian elephant.
41. In August 2012, she was part of the judging panel at the Festival of Code, held at the culmination of Young Rewired State 2012.
42. She is a vegetarian.
43. In 2013, PETA cited her efforts to make consumers aware of animal products in cosmetics and declared her to be one of the "Sexiest Vegetarians" of the year.
44. Lily Cole is the founder of socially networked gift economy website, impossible.com; a website that promotes requests for and offering of gifts and assistance.
45. Cole is also part-owner of a London bookshop.
46. Cole was involved in creating an environmentally friendly knitwear company, The North Circular, which launched in 2009. The North Circular products are hand knit in the UK with British yarns, from which 5% of all profits, and all of Cole's, are donated to the Environmental Justice Foundation.
47. She launched a womenswear range for The North Circular in February 2010.
48. In March 2012, The Body Shop launched its Beauty With Heart campaign, naming Cole as its first ambassador. She declared: "This runs much deeper than just being the face of a campaign, it's really important, so it's a really exciting project to be part of!"
49. During the Closing Ceremony of the 2012 London Olympics, Cole was one of the British models wearing fashions created by British designers specifically for the event.
50. In September 2007, Cole was announced as the follow-up model for Accessorize, taking the place of Claudia Schiffer, also designing a line of handbags for the collection.