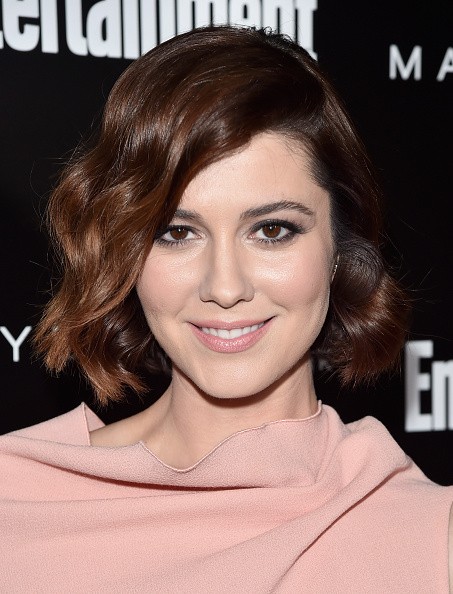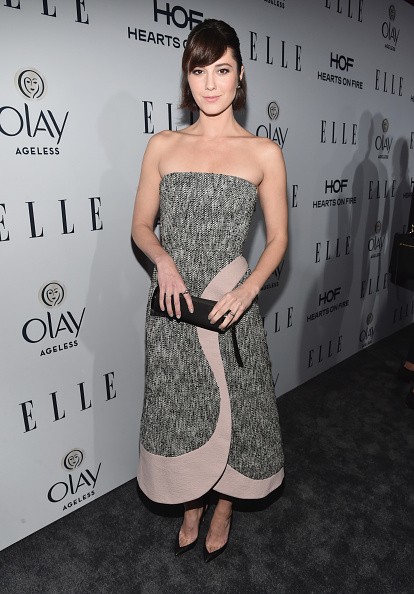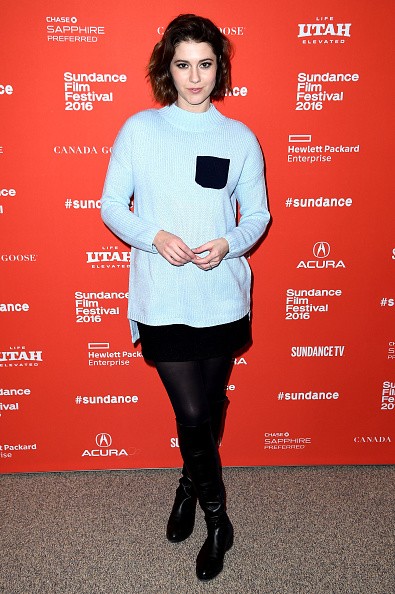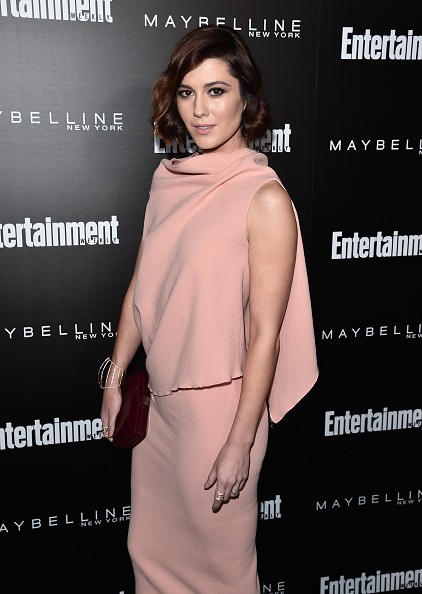 Mary Elizabeth Winstead's 45 facts.
1. Mary Elizabeth Winstead is actress and recording artist.
2. Winstead is known for her scream queen roles in the horror films The Ring Two, Final Destination 3, Black Christmas, Death Proof, The Thing, and Abraham Lincoln: Vampire Hunter.
3. Has also branched out to other genres, including as John McClane's daughter Lucy in Live Free or Die Hard and A Good Day to Die Hard, Ramona Flowers in the comic-to-film adaptation of Scott Pilgrim vs. the World and as an alcoholic who struggles through sobriety in the Sundance-selected drama Smashed.
4. Her singing career started in 2013, with her formation of the music duo Got a Girl with Dan the Automator.
5. Is the youngest of five children.
6. Winstead was born in Rocky Mount, North Carolina.
7. Winstead's grandfather was a cousin of actress Ava Gardner.
8. Winstead was only five years old when her family moved to Sandy, Utah, a Salt Lake City suburb.
9. As a girl, Winstead attended Peruvian Park Elementary, where she excelled academically and attended advanced classes.
10. He is also a talented dancer.
11. Talented Winstead studied dance in a Joffrey Ballet summer program in Chicago, Illinois.
12. Was also a member of the International Children's Choir.
13. During her youth, Winstead initially hoped to pursue a career as a ballerina and appeared in local ballet productions.
14. As she entered her teens Winstead was forced to quit ballet due to her height. She later stated "I realized pretty early on that I was already too tall by the time I was 13... You know, your body has to stay that way for your entire life, and it's pretty hard on your muscles and your bones".
15. Realizing that her career as a ballerina was unlikely, Winstead turned to acting instead.
16. Was homeschooled through most of high school.
17. After leaving ballet to pursue an acting career, Winstead first appeared on Broadway during Donny Osmond's successful run of Joseph and the Amazing Technicolor Dreamcoat.
18. After her brief performance in Broadway, Winstead began making appearances in various television series and earned guest roles in Touched by an Angel and Promised Land.
19. She gained her first major role when she was cast as Jessica Bennett in the NBC soap opera series Passions. Winstead was a series regular and held the role from 1999 to 2000.
20. Left Passions to pursue other interests. Winstead later stated, "I really had one of the smallest roles on Passions, so I didn't get too involved... I was able to leave pretty easily".
21. After leaving Passions, Winstead's next significant television role was in the short-lived CBS drama series Wolf Lake, where she portrayed the daughter of Tim Matheson's character. The series lasted ten episodes before being cancelled.
22. In 2004 Winstead played a supporting role in MTV's made-for-television film Monster Island.
23. In 2005 Winstead played a minor role in the indie comedy Checking Out.
24. Winstead gained a much larger role later that year as the main antagonist of the Walt Disney Pictures film Sky High. The film, also starring Michael Angarano, Danielle Panabaker, Kurt Russell, Kelly Preston, and Bruce Campbell, was well received by critics, holding a 73% on Rotten Tomatoes, and fared well at the box office.
25. After her appearance in Sky High, Winstead began to work with horror producers James Wong and Glen Morgan, previously known for their contributions to The X-Files.
26. Winstead became interested in Bobby after learning that Anthony Hopkins would also appear in the film. The movie boasted an ensemble cast, also including other heavyweights such as Shia LaBeouf, Harry Belafonte, Lindsay Lohan, Demi Moore, William H. Macy, Ashton Kutcher, Christian Slater and Sharon Stone.
27. She and her co-stars of Bobby were nominated for the Screen Actors Guild Award for Best Cast in a Motion Picture but won the Hollywood Film Festival Award for Best Ensemble Cast.
28. In 2007, Winstead appeared in a pair of high-profile event films. Quentin Tarantino cast her as a well-intentioned but vapid and naïve actress in his high-speed segment of Grindhouse called Death Proof, his half of a double-billed feature.
29. Winstead won the part of John McClane's estranged daughter Lucy in Live Free or Die Hard, beating out other candidates for the role including Jessica Simpson.
30. Winstead co-starred opposite Michael Cera in the comic-book adaptation Scott Pilgrim vs. The World, under the direction of Edgar Wright.
31. For her role in the comic-book adaptation Scott Pilgrim vs. The World, Winstead went through fight training for two months and performed most of her own stunts. Winstead's performance was received generally well, and snagged her a Teen Choice Awards nomination for Choice Actress Action.
32. In February 2010, Winstead was cast in the lead role as paleontologist Dr. Kate Loyd in the prequel to The Thing.
33. Her sister is a neurologist.
34. On February 17, 2011, it was confirmed that Winstead had been chosen to play the role of Mary Todd Lincoln, alongside Benjamin Walker, in the film adaption of Abraham Lincoln: Vampire Hunter. The film was released in summer 2012.
35. Winstead was next cast opposite Aaron Paul in Smashed, an independent film directed by James Ponsoldt. According to Winstead, the film took a mere 19 days of shooting.
36. Winstead has expressed her interest in singing, but initially did not plan on pursuing it as a career. "I wasn't ever really going to be a singer, but it's just something I've always loved."
37. For her part of the Grindhouse film, Tarantino had Winstead sing an a cappella cover of The Shirelles' hit recording "Baby It's You". She was asked impromptu to perform the song and the cast were reportedly "gob-smacked" by her singing.
38. In 2009, Winstead and music producer Thai Long Ly co-wrote a song, "Warmth of Him". Although first rumored to be a pre-release single, Winstead has since then confirmed that she was just exploring her interest and does not plan on releasing any music albums.
39. In an interview with Complex for the June/July 2012 issue, Winstead revealed she was working with Dan the Automator and is indeed planning on releasing a music album. "The inspiration behind it is, like, French '60s pop-Jane Birkin, and stuff like that. It's kind of married with Dan's sensibility, which is his beats and a little bit of that low-key hip-hop vibe. So it makes for something that's very unique; it's very lounge-y and light. It's got a little bit of a French quality," Winstead discloses.
40. Winstead is also featured in the songs "The Agony" and "Look Across The Sky" from Deltron 3030's second studio album Event 2 released on September 30, 2013.
41. Winstead is married to Riley Stearns.
42. Her husband Stearns is a film director and television writer from Austin, Texas.
43. She met her husband at age 18, while on a cruise. The couple were wed in 2010.
44. Winstead starred in and acted as producer of Stearns' debut feature film, Faults in 2014.
45. She was one of the victims of the 2014 celebrity pictures hack.