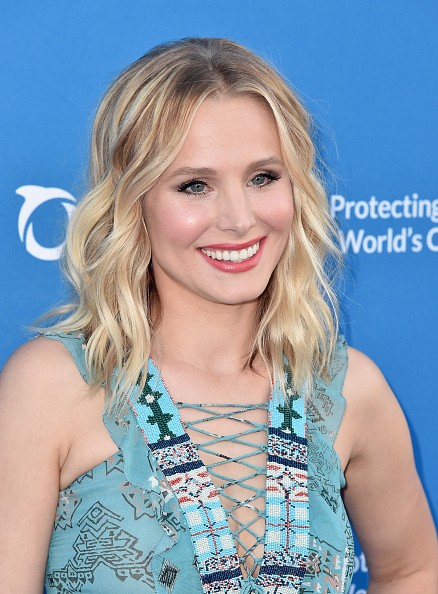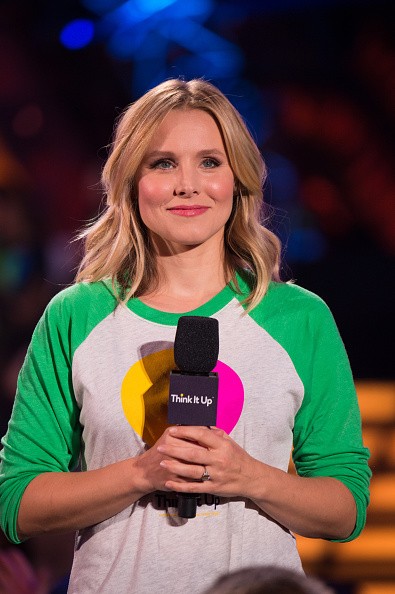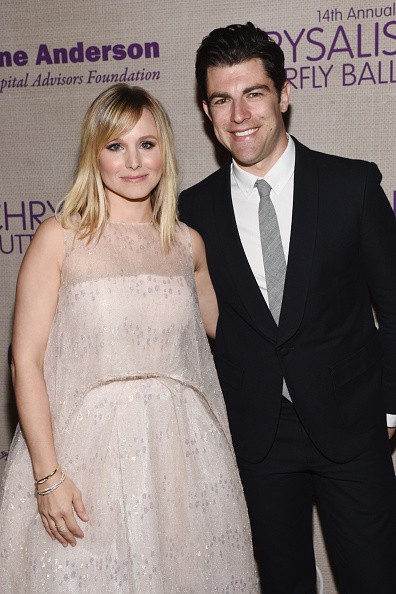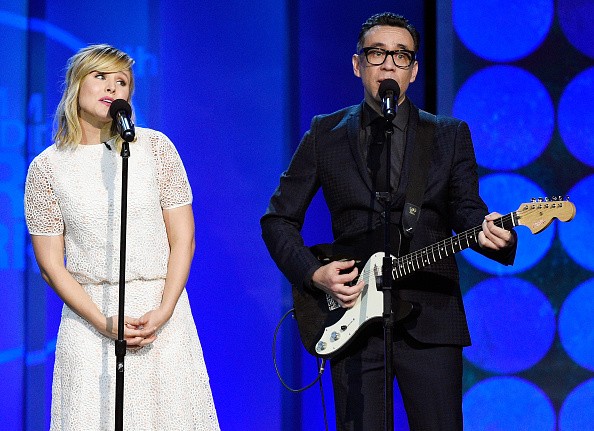 Bell has said that many of her characters are tomboys because she was "not homely enough to play the nerdy girl and not nearly pretty enough to play the pretty girl". Learn 50 facts about actress Kristen Bell.
1. Her middle name is Anne.
2. She is an actress and singer.
3. In 2001, she made her Broadway debut as Becky Thatcher in The Adventures of Tom Sawyer.
4. She gained critical acclaim playing the title character in the television series Veronica Mars from September 2004 to May 2007.
5. She reprised the eponymous role in the 2014 film continuation of the series.
6. Since 2012, Bell has starred as Jeannie van der Hooven in the Showtime series House of Lies.
7. During her time on Veronica Mars, Bell appeared as Mary Lane in the 2005 film Reefer Madness: The Movie Musical, a reprise of the role she had played in the New York theatrical production of the musical upon which the film was based.
8. In 2007, Bell joined the cast of the sci-fi television series Heroes, playing the character Elle Bishop, and the drama series Gossip Girl, as the off-screen titular narrator.
9. In 2008, she played Sarah Marshall in the comedy film Forgetting Sarah Marshall, which garnered her further recognition.
10. She has appeared in a number of comedy films, such as Couples Retreat, When in Rome, and You Again.
11. Bell also voices Lucy Stillman in the Assassin's Creed video game series.
12. Voiced Princess Anna in the 2013 Disney film Frozen and the 2015 short film Frozen Fever.
13. Bell was born and raised in Huntington Woods, Michigan, a suburb of Detroit.
14. Her mother, Lorelei, is a registered nurse.
15. Her father, Tom Bell, works as the television news director for CBS Television in Sacramento.
16. Her parents divorced when she was two years old.
17. Has half-sisters, Sara and Jody, from her father's second marriage.
18. Bell is of Polish and Scottish descent.
19. Bell has strabismus, which affects her right eye. She inherited it from her mother, who had it corrected as a child. Bell claims that if she does not get enough sleep, it aggravates the ailment. She calls her right eye "Wonky."
20. Bell stated that she did not like her first name at the age of four. Bell's mother convinced her to go by her middle name of Anne instead; she used the name Annie until high school.
21. Bell once broke both her wrists at the same time playing street hockey with friends.
22. Just before her freshman year of high school, Bell's parents decided to pull her from the public school system. She then attended Shrine Catholic High School in nearby Royal Oak, where she took part in the drama and music club.
23. During her time at Shrine Catholic High School, she won the starring role in the school's 1997 production of The Wizard of Oz, as Dorothy Gale and also appeared in productions of Fiddler on the Roof, Lady Be Good, and Li'l Abner.
24. In 1998, the year she graduated, Bell was named the yearbook's "Best Looking Girl" by senior class vote.
25. Shortly after her high school graduation, Bell moved to New York City to attend the Tisch School of the Arts at New York University, majoring in musical theater.
26. In 2001, during her senior year at New York University, Bell left a few credits shy of graduating to take a role in the Broadway musical version of The Adventures of Tom Sawyer.
27. In 1992, Bell went to her first audition and won a dual role as a banana and a tree in a suburban Detroit theater's production of Raggedy Ann and Andy.
28. Her mother had established her with an agent before Bell was 13, which allowed her to appear in newspaper advertisements for several Detroit retailers and television commercials.
29. She took private acting lessons.
30. Auditioned for the television series Smallville for the role of Chloe Sullivan, a part eventually won by Allison Mack.
31. In 2002, she appeared in the Broadway revival of The Crucible with Liam Neeson, Angela Bettis and Laura Linney.
32. Bell moved to Los Angeles, California in 2002 because of her friendship with writers Kevin Murphy and Dan Studney, and appeared in a handful of television shows as a special guest, finding trouble gaining a recurring role in a television series.
33. She co-starred with singers Christina Aguilera and Cher in the film musical Burlesque which was released on Thanksgiving in 2010.
34. She has also appeared in the music video for "Madder Red" by Brooklyn experimental rock band Yeasayer.
35. Bell portrayed "Mary Magdalene" in The Truth & Life Dramatized Audio New Testament Bible, a 22-hour, celebrity-voiced, dramatized audio New Testament which uses the RSV-CE translation.
36. Bell starred in The Lifeguard, written and directed by Liz W. Garcia, which began filming in July 2012, and was released in August 2013.
37. In 2013, for multiple episodes, Bell played Ingrid de Forest, an Eagleton City Councilwoman, on Parks and Recreation.
38. She is a vegetarian.
39. In September 2014, Bell starred with her husband, Dax Shephard, in a commercial for the Samsung Galaxy Tab S. It was so popular (with over 20 million YouTube views) that they did another for the holiday season.
40. In 2006 and again in 2013, Bell was selected "World's Sexiest Vegetarian" on PETA's yearly poll.
41. Bell stated she never thought of herself as womanly because "I always play and look and act 10 years younger than I am," however, she said, "Something magical happened when I turned 25-I looked in the mirror and was like, You might not get carded for an R-rated movie anymore. Like I didn't have a little stick figure anymore."
42. Bell has said that many of her characters are tomboys because she was "not homely enough to play the nerdy girl and not nearly pretty enough to play the pretty girl".
43. In January 2011, it was announced that Bell would be the new face of Neutrogena.
44. In 2007, Bell ended a five-year relationship with former fiancé Kevin Mann.
45. Bell began dating actor Dax Shepard in late 2007.
46. The couple announced their engagement in January 2010.
47. They co-starred in the 2012 film Hit and Run.
48. Bell asked Shepard to marry her through Twitter, which he accepted.
49. They were married at the Beverly Hills County Clerk's Office on October 17, 2013.
50. They have two daughters: Lincoln Bell Shepard and Delta Bell Shepard.