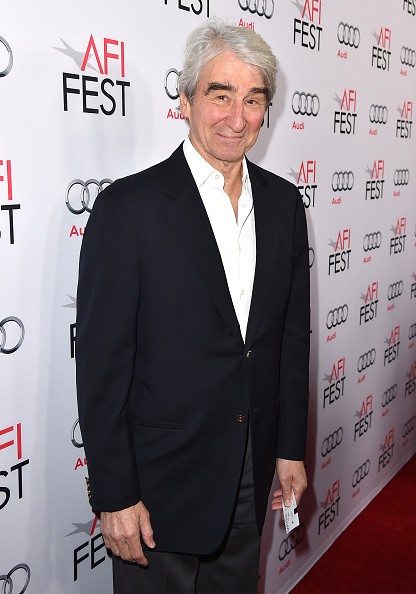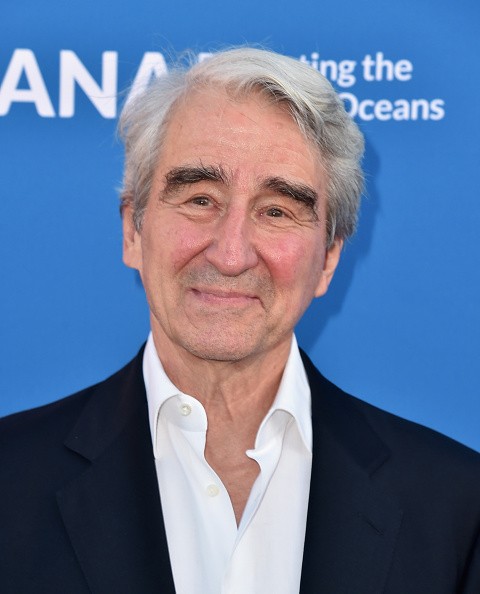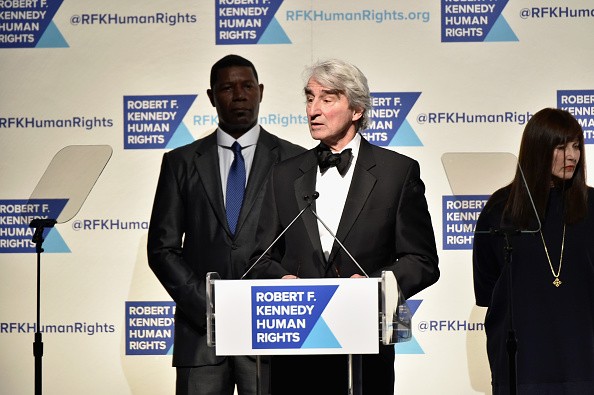 Waterston served on the Advisory Committee for the Lincoln Bicentennial, celebrating Abraham Lincoln's 200th birthday. Sam Waterston's 50 facts.
1. Waterston is the third of four siblings, Roberta, George, and Ellen.
2. Was born in Cambridge, Massachusetts.
3. His mother was Alice Tucker, a landscape painter.
4. His mother was of English ancestry and a descendant of Mayflower passengers.
5. His father, George Chychele Waterston, was an immigrant from Leith, Scotland, and a semanticist and language teacher.
6. Waterston attended both the Brooks School, a boarding school in North Andover, Massachusetts, where his father taught.
7. He entered Yale University in New Haven, Connecticut, on a scholarship in 1958 and graduated with a bachelor of arts degree in 1962.
8. After graduating from Yale, he attended the Clinton Playhouse for several months.
9. Waterston also attended the Sorbonne in Paris and the American Actors Workshop.
10. His full name is Samuel Atkinson "Sam" Waterston.
11. He is an actor, producer and director.
12. Among other roles, he is noted for his portrayal of Sydney Schanberg in The Killing Fields, and his starring role as Jack McCoy on the long-running NBC television series Law & Order.
13. For his portrayal of Sydney Schanberg in The Killing Fields, he received an Academy Award nomination.
14. For his portryal of Jack McCoy on Law & Order he Golden Globe and Screen Actors Guild Awards.
15. He has been nominated for multiple Golden Globe, Screen Actors Guild, BAFTA and Emmy awards, having starred in over eighty film and television productions during his fifty-year career.
16. He has also starred in numerous stage productions.
17. Allmovie has characterised Waterston as having "cultivated a loyal following with his quietly charismatic, unfailingly solid performances."
18. Waterston received a star on the Hollywood Walk of Fame in 2010 and was inducted into the American Theatre Hall of Fame in 2012.
19. He is classically trained.
20. Waterston has numerous stage credits to his name. For example, he played an award-winning Benedick in Joseph Papp's production of William Shakespeare's Much Ado About Nothing, and played the title role in Hamlet.
21. He continues live theater work during the summers, often seen acting at places like Long Wharf Theatre and the Yale Repertory Theatre in New Haven.
22. Waterston made his film debut in 1965's The Plastic Dome of Norma Jean, and came to prominence in Fitzwilly in 1967.
23. He starred as Tom in a 1973 television film adaptation of Tennessee Williams' The Glass Menagerie, alongside Katharine Hepburn.
24. One of his breakout roles was opposite Jeff Bridges in the western comedy Rancho Deluxe in 1975.
25. Other films include Savages, The Great Gatsby, Journey Into Fear, Capricorn One, Heaven's Gate, Hopscotch, and The Killing Fields.
26. In 1985, he co-starred in Robert Preston's final television film with Mary Tyler Moore, Finnegan Begin Again.
27. Also with Moore, Waterston played the title role in Lincoln, a television film adaptation of Gore Vidal's "Lincoln".
28. Other roles include Assault at West Point with Samuel L. Jackson, Mindwalk, and Serial Mom.
29. Waterston has appeared in several Woody Allen films, including Interiors, Hannah and Her Sisters, September and Crimes and Misdemeanors.
30. Waterston is a six-time Emmy Award nominee, as well as a winner of the Golden Globe and Screen Actors Guild Awards.
31. Waterston served on the Advisory Committee for the Lincoln Bicentennial, celebrating Abraham Lincoln's 200th birthday.
32. He also voiced Lincoln in an exhibit at the National Constitution Center in Philadelphia, and delivered Lincoln's Cooper Union speech on May 5, 2004.
33. Waterston lent his voice to the animated television series Family Guy where he played Dr. Kaplan, the psychiatrist Brian Griffin consults during his mid-life crisis in the episode "Brian in Love".
34. Waterston also narrated NBC's documentary, The Great Race, the story of the famous 4 x 10-kilometer cross-country relay at the 1994 Winter Olympics in Lillehammer, Norway, which Italy won over the host nation.
35. He added partial narration to the Ken Burns documentary, Lewis & Clark: The Journey of the Corps of Discovery, serving as the voice of Thomas Jefferson.
36. He also played Jefferson in Burns' documentary about Jefferson.
37. Waterston appeared on the 5,100th edition of Jeopardy!, on November 10, 2006, with Kathryn Erbe of Law & Order: Criminal Intent and Christopher Meloni of Law & Order: Special Victims Unit.
38. Waterston finished second to Meloni, and received a $25,000 prize, which he donated to Refugees International and Oceana.
39. Waterston is regularly featured in television advertisements for TD Ameritrade (formerly TD Waterhouse, which is mostly owned by Toronto-Dominion Bank and the Ricketts family).
40. He replaced former Law & Order costar Steven Hill as TD's spokesman. He has lent his voice to an ad for The Nation.
41. Waterston and his first wife, Barbara Rutledge-Johns, divorced in 1975.
42. Waterston and Rutledge-John have one son, James.
43. His son James is also an actor.
44. Waterston married his second wife Lynn Louisa Woodruff, in 1976.
45. His second wife Lynn Louisa Woodruff is a former model.
46. Lynn Louisa Woodruff and Waterston have three children, daughters Katherine Waterston and Elisabeth Waterston, who are also actors, and a son, Graham.
47. An active humanitarian, Waterston donates time to organizations such as Oceana, where he is a board member, Refugees International, Meals on Wheels, The United Way, and The Episcopal Actors' Guild of America.
48. In 2012, Waterston received the Goodermote Humanitarian Award from the Johns Hopkins Bloomberg School of Public Health for his longtime support of refugees around the world.
49. Waterston is a practicing Episcopalian.
50. Narrated the 1999 biographical documentary of Episcopal civil rights martyr Jonathan Myrick Daniels, Here Am I, Send Me.