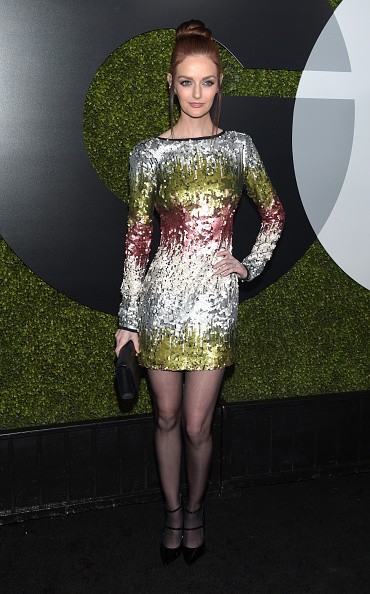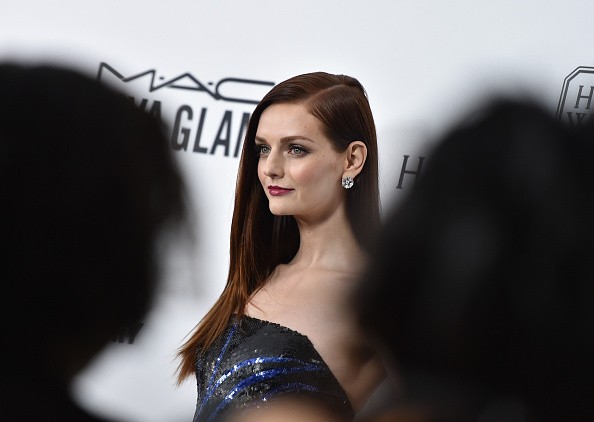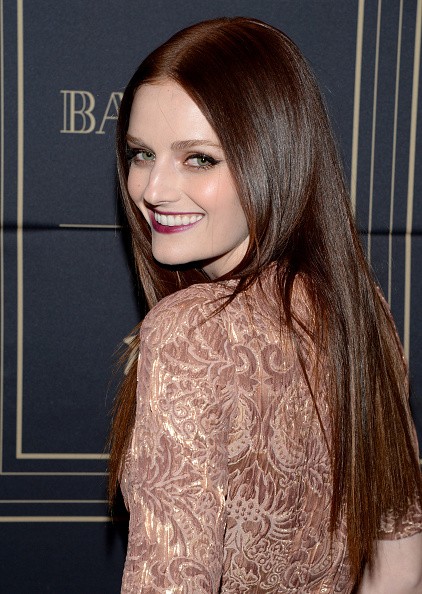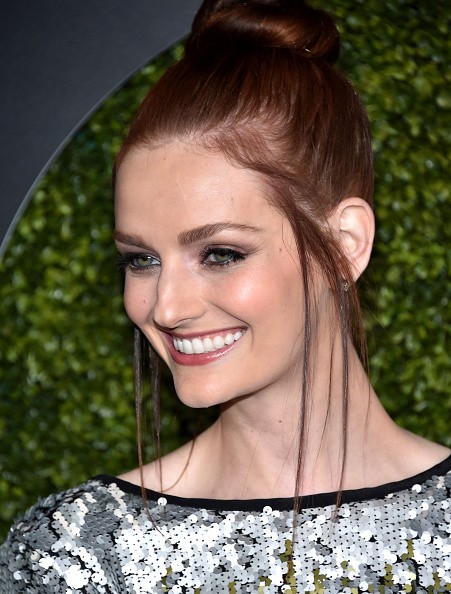 40 facts about Lydia Hearst, heiress to the publishing fortune established by her maternal great-grandfather, William Randolph Hearst, and mother, Patricia Campbell Hearst.
1. Lydia Hearst is an actress, fashion model, lifestyle blogger.
2. She is heiress to the publishing fortune established by her maternal great-grandfather, William Randolph Hearst, and mother, Patricia Campbell Hearst.
3. Her birth name is Lydia Marie Hearst-Shaw.
4. Hearst was born in Wilton, Connecticut.
5. After graduating from Wilton High School, she enrolled in Sacred Heart University where she majored in Communications and Technology.
6. Was discovered by fashion photographer Steven Meisel in 2003.
7. She is always inspired by fashion, photography and the arts.
8. Stephen Meisel who shot her first magazine cover for Vogue Italia in April 2004.
9. Hearst has covered fashion magazines in Italy, France, Korea, Japan, Latin America, and the United States.
10. She has worked with photographers worldwide including Steven Meisel, Patrick DeMarchelier, Ellen Von Unwerth, Mario Testino, Paulo Roversi, Inez van Lamsweerde & Vinoodh Matadin, Bettina Rheims, Mark Abrams, and Peter Lindbergh.
11. At the 2008 Michael Awards, Lydia was recognized as "Model of the Year".
12. Was acknowledged and given the award for Best International Supermodel at the Madrid Glamour Awards.
13. She has modelled on the international runway circuit and at many fashion shows on behalf of Chanel, Fendi, Rebecca Taylor, Catherine Malandrino, Twinkle, Nicole Miller, Three As Four, and Jeremy Scott.
14. Hearst has appeared in advertising campaigns for Prada, Louis Vuitton, Alexander McQueen, Bottega Veneta, Sephora, L'Oreal Ferria, DKNY, MYLA Lingerie, H&M, NARS Cosmetics, MAC Cosmetics, Miss Me Jeans, Moschino Cheap & Chic.
15. In 2007, Hearst appeared in Puma's French 77, which led her to design a line of handbags for the collection.
16. In Spring of 2012, Swarovski launched its Heart Truth campaign naming Hearst as its ambassador. This campaign was a national awareness campaign that aimed to empower women to improve their heart health and sponsored by the National Heart, Lung and Blood Institute.
17. Hearst briefly was a columnist for the short-lived Page Six magazine, which came in the Sunday edition of the New York Post.
18. She appeared on the cover of the 30 September 2007 issue of Page Six magazine.
19. She launched a lifestyle/fashion blog where she regularly posts.
20. As a child Lydia spent time on the set of John Waters' films with her mother, Patty.
21. Spending time with her mother on films sets inspired Hearst in her decision to pursue a career in entertainment.
22. Hearst made an appearance in the music video for the Miles Fisher cover of "This Must Be the Place", which was a successful parody of the film, American Psycho.
23. Hearst again starred in a music video in 2012 for Cisco Adler's "Song for All the Girls".
24. She also has a minor role in Johnny Polygon's "LimoSexSuperstar" video.
25. Hearst served alongside Anne Vyalitsyna and Naomi Campbell as a supermodel coach for the upcoming second edition of Oxygen's The Face modeling reality competition. The season premiered on March 5, 2014.
26. Her family has a tradition of involvement in philanthropic causes which has led to Lydia's involvement in becoming a Smile Ambassador for Operation Smile and receiving the Smile Award for her dedication to the organization in 2012.
27. Received a humanitarian Award from Catwalk For Charity June 8, 2014.
28. Hearst has been in a relationship with comedian Chris Hardwick since 2014.
29. She and Hardwick became engaged on September 12, 2015.
30. She is residing between Los Angeles and New York City.
31. Spent much time living and working in London and Paris.
32. She writes a fashion/lifestyle blog.
33. Started to write at a young age.
34. Her blog is LoveLydiaHearst.com.
35. Her official website is lydiahearst.com.
36. She is 5'7" tall.
37. Can be seen in supporting roles in Gossip Girl, Two Jacks, Mistresses, Cabin Fever: Patient Zero, Desire, #Horror, to name a few.
38. She has a sister Gillian.
39. Amanda Hearst is her cousin.
40. Her first gig was with Italian Vogue magazine.