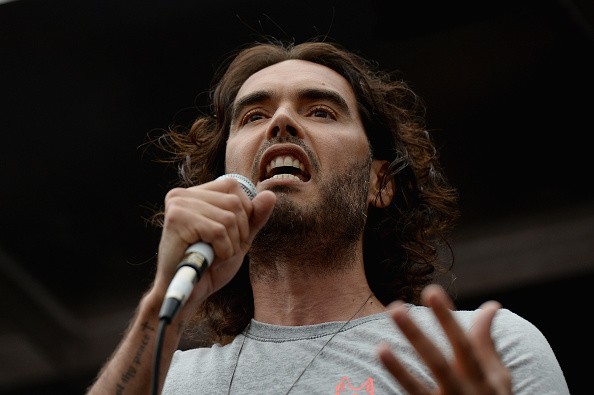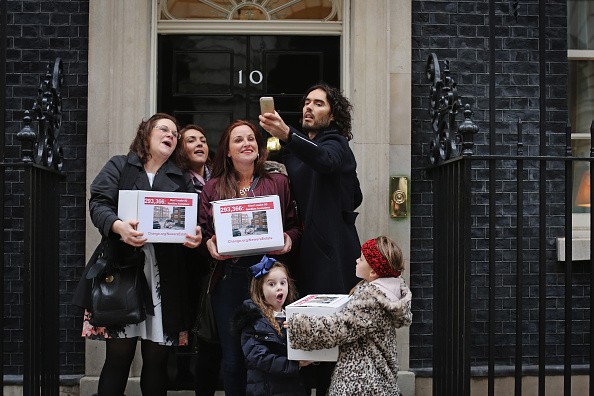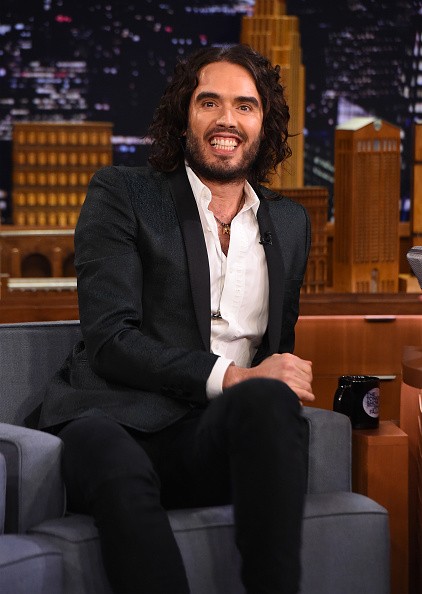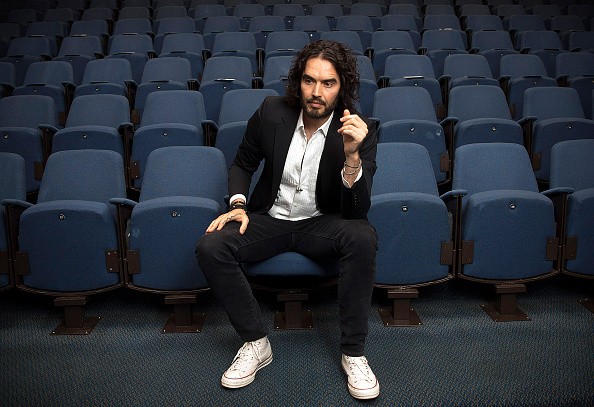 Brand made his theatrical debut at the age of 15 in a school production of Bugsy Malone, and then began work as a film extra. Russell Brand's 50 facts.
1. Russell Edward Brand was born in Orsett Hospital in Grays, Essex, England.
2. He is the only child.
3. His father is a photographer Ronald Henry Brand.
4. Brand's parents split up when he was six months old.
5. Was raised by his mother.
6. When he was 14, he suffered from bulimia nervosa.
7. When he was 16, he left home because of disagreements with his mother's partner.
8. Brand made his theatrical debut at the age of 15 in a school production of Bugsy Malone, and then began work as a film extra.
9. Brand attended Grays School Media Arts College and in 1991, he was accepted to the Italia Conti Academy and had his first year of tuition funded by Essex County Council.
10. After his first year at Italia Conti Academy, Brand was expelled for illegal drug use and poor attendance.
11. He is an English comedian, actor, radio host, author, and activist.
12. Began his career as a stand-up comedian.
13. Became an MTV presenter.
14. Brand first achieved notoriety in 2004 as the host of Big Brother's Big Mouth, a Big Brother spin-off.
15. In 2007, he had his first major film role in St Trinian's, and the following year he landed a major role in the romantic comedy-drama Forgetting Sarah Marshall; the film led to him starring in a spin off, the rock comedy Get Him to the Greek, alongside Jonah Hill in 2010.
16. He also worked as a voice actor in the animated films Despicable Me in 2010, Hop in 2011, and Despicable Me 2 in 2013.
17. Played the title character of the 2011 remake of the romantic comedy Arthur.
18. In 2013, he released the successful stand-up special Messiah Complex.
19. Since guest editing an edition of British political weekly New Statesman in 2013, Brand has become known as a public activist and campaigner, and has spoken on a wide range of political and cultural issues, including wealth inequality, addiction, corporate capitalism, climate change, and media bias.
20. In 2014, Brand launched his political-comedy web series The Trews, released a book entitled Revolution, and began work on a documentary about financial inequality with Michael Winterbottom.
21. Brand performed stand-up at the Hackney Empire New Act of the Year final in 2000. Although he finished fourth, his performance attracted the attention of Gagged and Bound Comedy Ltd agent Nigel Klarfeld.
22. He launched his first nationwide tour, Shame, in 2006.
23. In March 2007, he co-hosted an evening of the Teenage Cancer Trust gigs with Noel Fielding.
24. In December 2007, Brand performed for Queen Elizabeth II and Prince Philip as an act in the 2007 Royal Variety Performance.
25. His second nationwide tour, in 2007, was called Russell Brand: Only Joking and released on DVD as Russell Brand: Doin' Life.
26. Brand began performing in the US, and recorded a special for Comedy Central titled Russell Brand in New York, which aired in March 2009.
27. Brand began touring the UK, America and Australia from January to April 2009 on a tour called Russell Brand: Scandalous.
28. Brand's first presenting role came in 2000 as a video journalist on MTV.
29. He presented Dancefloor Chart, touring nightclubs in Britain and Ibiza, and hosted the tea-time request show Select.
30. On 12 December 2007, BBC Four aired Russell Brand On the Road, a documentary presented by Brand and Matt Morgan about the writer Jack Kerouac and his novel On the Road.
31. While still a teenager, Brand appeared in 1994 episodes of The Bill and the children's adventure series Mud.
32. In 2002, Brand appeared on the TV shows Cruise of the Gods and White Teeth.
33. In 2005, he played Tommy in the BBC sitcom Blessed, which was written and directed by Young Ones co-writer Ben Elton.
34. Brand auditioned for the part of Super Hans in the Channel 4 sitcom Peep Show; the role eventually went to Matt King.
35. In 2007, Brand appeared in Cold Blood for ITV, playing an ex-con called Ally. Brand played a recovering crack addict named Terry in the pilot for the ITV comedy The Abbey, written by Morwenna Banks.
36. He voiced an Earth Guardian in Robbie the Reindeer in Close Encounters of the Herd Kind.
37. Brand achieved American fame when he starred in the 2008 film Forgetting Sarah Marshall, in which he played rock star Aldous Snow, the boyfriend of the title character (played by Kristen Bell).
38. In November 2016, Brand will voice Creek in the Dreamworks film Trolls.
39. Brand's first autobiography, My Booky Wook, was released on 15 November 2007 and received favorable reviews.
40. The second book, Booky Wook 2: This Time It's Personal, was released on 30 September 2010.
41. Brand signed a £1.8 million two-book deal with HarperCollins in June 2008.
42. From 2006 until 2009, Brand wrote a column for The Guardian that focused on West Ham United and the England national football team. A collection of the columns from 2006 and 2007 was released in a book entitled Irons in the Fire.
43. Brand has been said to dress in a "flamboyant bohemian fashion" and has been diagnosed with attention deficit hyperactivity disorder (ADHD) and bipolar disorder.
44. He also suffered from bulimia and experienced a period of self-harming.
45. Brand has described the concept of fame "like ashes" in his mouth.
46. He is an ardent supporter of West Ham United.
47. Brand lives in Shoreditch, London after previously residing in a $2.2 million mansion in Los Angeles.
48. Brand met singer Katy Perry in mid-2009 when she filmed a cameo for his film Get Him to the Greek, although the cameo was cut from the film. Perry and Brand began dating after meeting again at the 2009 MTV Video Music Awards.
49. Brand and Perry became engaged on New Year's Eve 2009 during a holiday in India, and married there on 23 October 2010 in a Hindu ceremony, near the Ranthambhore tiger sanctuary in Rajasthan.
50. On 30 December 2011, Brand filed for divorce, citing irreconcilable differences, which was finalized in July 2012.