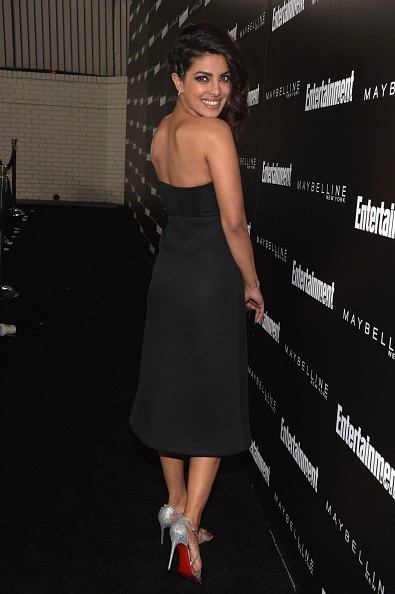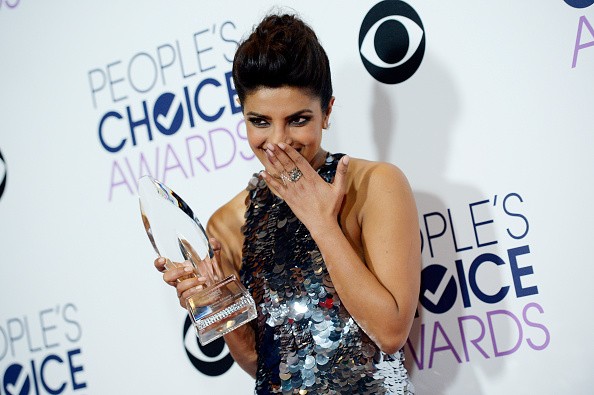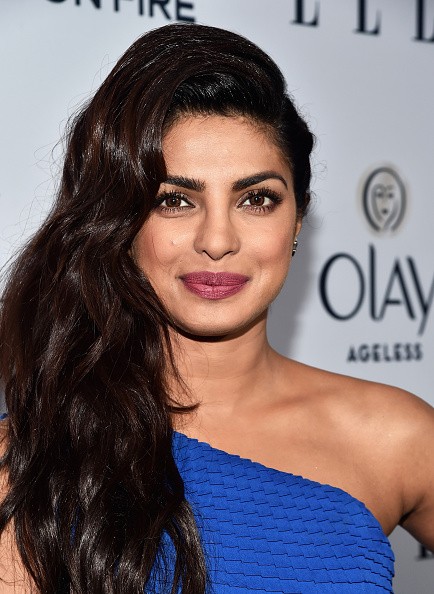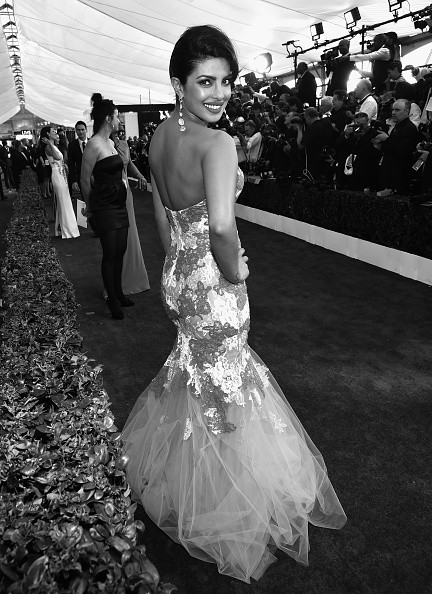 Chopra has become one of Bollywood's highest-paid actresses and one of the most popular and high-profile celebrities in India. Learn 50 facts about life and career of Priyanka Chopra.
1. Priyanka Chopra is an Indian film actress, singer, producer and philanthropist.
2. She is a winner of the Miss World pageant of 2000.
3. Through her film career, she has become one of Bollywood's highest-paid actresses and one of the most popular and high-profile celebrities in India.
4. Chopra has been cited by various media outlets as the world's sexiest Asian woman, as well as one of the most fashionable Indian celebrities.
5. She has received numerous awards and nominations, including a National Film Award, and five Filmfare Awards.
6. Was awarded the Padma Shri, the fourth highest civilian award, by the Government of India in 2016.
7. Initially intended to study engineering or psychiatry.
8. Although Chopra initially aspired to study engineering or psychiatry, she accepted offers to join the Indian film industry, which came as a result of her pageant wins.
9. Made her acting debut in the Tamil film Thamizhan in 2002.
10. Starred in The Hero, her first Hindi film release, and followed it with the box-office hits Andaaz and Mujhse Shaadi Karogi.
11. Earned wide critical praise for her breakout role in the 2004 thriller Aitraaz.
12. By 2006, Chopra had established herself as a leading actress of Hindi cinema with leading roles in the highly successful films Krrish and Don.
13. The 2008 drama Fashion marked a turning point in her career, earning her critical acclaim as well as the National Film Award for Best Actress and the Filmfare Award for Best Actress.
14. In 2015, she began starring as Alex Parrish on the ABC drama Quantico, becoming the first South Asian woman to headline an American network series.
15. In addition to her acting career, Chopra participates in stage shows.
16. Has written columns for newspapers.
17. She released her first single "In My City" in 2012.
18. Chopra is noted for her philanthropic activities, and was appointed as a UNICEF Goodwill Ambassador for Child Rights in 2010.
19. She promotes various causes such as environment, health and education, women empowerment and women's rights, and is particularly vocal about women's issues, including safety, gender equality, and gender pay inequality.
20. Though she is reticent to discuss her personal life in public, her off-screen life is the subject of substantial media coverage in India.
21. Her parents are Ashok and Madhu Chopra, both physicians in the Indian Army.
22. Her father was a Punjabi.
23. Her mother is from Jharkhand.
24. She has a brother, Siddharth, who is seven years her junior.
25. Actress Parineeti Chopra, Meera Chopra and Mannara are her cousins.
26. Due to her parents' occupations the family relocated to a number of places in India, including Delhi, Chandigarh, Ambala, Ladakh, Lucknow, Bareilly, and Pune.
27. In an interview published in Daily News and Analysis, Chopra said that she did not mind travelling regularly and changing schools; she welcomed it as a new experience and a way to discover India's multicultural society.
28. She now considers Bareilly her home town, and maintains strong connections there.
29. At the age of thirteen, Chopra moved to the United States to study, living with her aunt, and attending schools in Newton, Massachusetts, and Cedar Rapids, Iowa, after a stop in Queens, New York, as her aunt's family also moved frequently.
30. While in Massachusetts, she participated in several theatre productions and studied Western classical music, choral singing and Kathak dance.
31. During her teenage years in America, Chopra sometimes faced racial issues and was bullied. She has said, "I was a gawky kid, had low self-esteem, came from a modest middle-class background, had white marks on my legs ... But I was damn hard working. Today, my legs sell 12 brands."
32. Won the local "May Queen" beauty pageant, after which she was pursued by admirers, leading her family to equip their home with bars for her protection.
33. Her mother entered her in the Femina Miss India contest of 2000; she finished second, winning the Femina Miss India World title.
34. Chopra then went on to the Miss World pageant, where she was crowned Miss World 2000 and Miss World Continental Queen of Beauty-Asia & Oceania at the Millennium Dome in London on 30 November 2000.
35. Chopra was the fifth Indian contestant to win Miss World, and the fourth to do so in seven years.
36. She had enrolled in college, but left after winning the Miss World pageant.
37. Chopra said that the Miss India and Miss World titles brought her recognition, and she then began receiving offers for film roles.
38. Chopra has maintained a strong relationship with her family, including her younger brother, Siddharth, and lives in an apartment on the same floor as her family.
39. She was especially close to her father, who died in June 2013; in 2012 she got a tattoo reading "Daddy's lil girl", in his handwriting.
40. Having not come from a film background, she describes herself as a self-made woman.
41. Her mother, a well-established gynaecologist in Bareilly, gave up her practice to support Chopra as she embarked upon a film career.
42. Chopra's main vocal influence was her father, who she said was "an incredible singer", and helped develop her interest in singing.
43. She used her vocal talent early in her pageantry career.
44. Her first recording, the song "Ullathai Killathe" in the Tamil film Thamizhan, was made at the urging of her director and co-star, Vijay (who had noticed her singing on the set).
45. In July 2012, Chopra became the first Bollywood star signed by Creative Artists Agency, an entertainment and sports agency based in Los Angeles.
46. Travelling to the United States to work on her album, Chopra collaborated with Sam Watters, Matthew Koma and Jay Sean. The album will be produced by RedOne. Her first single, "In My City", debuted in the US on 13 September 2012 in a TV spot for the NFL Network's Thursday Night Football, 12 hours after the full song debuted in India.
47. In December 2012, she received three nominations: Best Female Artist, Best Song and Best Video (for "In My City") at the World Music Awards.
48. She also received the Trailblazer Award from the South Asian Media, Marketing and Entertainment Association for becoming the first Bollywood actor to win a major record deal in the U.S.
49. Chopra was also a featured artist on "Erase", an EDM song produced by the American DJ and producer duo The Chainsmokers.
50. In July 2013, Chopra released her second single "Exotic" featuring American rapper Pitbull, along with its music video.