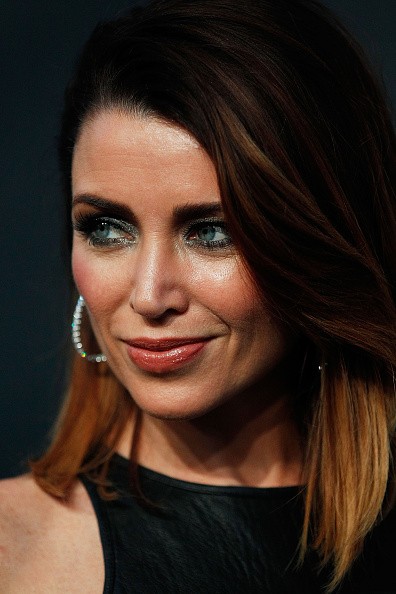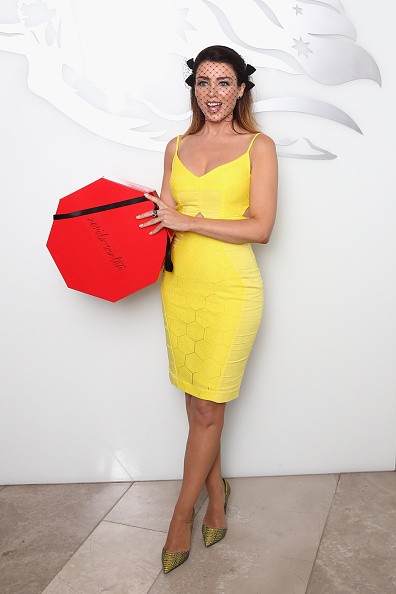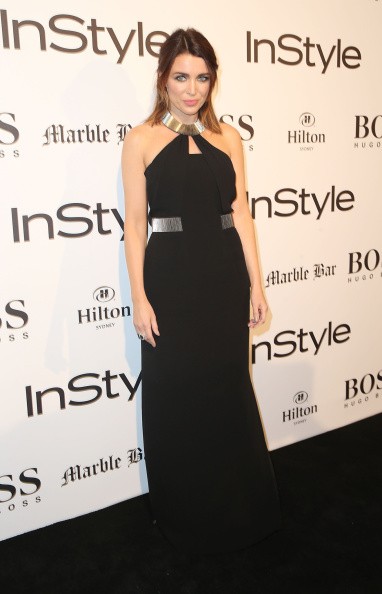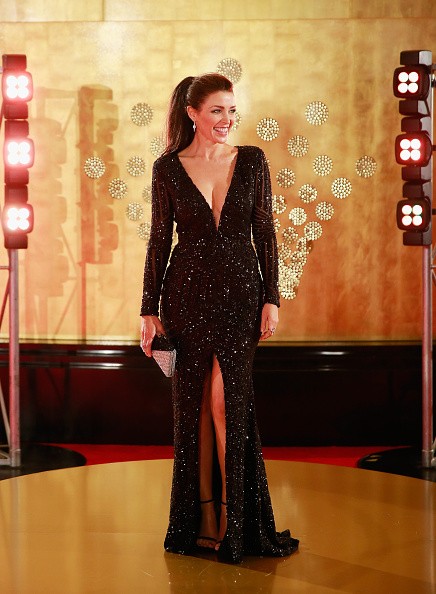 Dannii Minogue began her career as a child on Australian television. Learn 50 interesting things about Dannii Minogue.
1. Minogue was brought up in Surrey Hills, Melbourne.
2. Dannii is the younger daughter of accountant Ronald Charles Allano Minogue, who is of Irish descent.
3. Her mother is Carol Jones, a dancer from the United Kingdom.
4. She is the youngest of three children.
5. Her oldest sibling is Kylie Minogue who is also a pop singer.
6. Her brother Brendan is a news cameraman in Australia.
7. Minogue began her career as a child on Australian television.
8. From the age of 7, she appeared in several soap operas, including Skyways and The Sullivans.
9. In 1982, she joined the successful weekly music programme Young Talent Time. Minogue recorded her first solo recordings for the programme, including a cover version of Madonna's hit single "Material Girl".
10. In 1988, Minogue departed from Young Talent Time to continue her acting career, appearing as the rebellious tomboyish teenager Emma Jackson on the soap opera Home and Away in 1989. Minogue remained on the programme for only a year.
11. She proved to be popular among Australian audiences when she was nominated for a Silver Logie as the Most Popular Actress on Australian television.
12. In September 1988, Minogue released her own fashion range, Dannii.
13. She became interested in fashion design while appearing on Young Talent Time. Minogue had designed the clothing she had worn on the show, and the positive response from the audience resulted in her releasing her own line.
14. Minogue's debut line Dannii' sold out across Australia in ten days, and was followed by three additional summer lines in 1989.
15. Her full name is Danielle Jane "Dannii" Minogue.
16. She is an Australian singer-songwriter, talent competition judge, actress, television and radio personality, and fashion designer.
17. Began her career as a pop singer in the early 1990s.
18. Minogue achieved early success with hits such as "Love and Kisses", "This is It", "Jump to the Beat" and "Baby Love", though by the release of her second album, her popularity as a singer had declined, leading her to make a name for herself with award-winning performances in musicals with Grease and also in Notre Dame De Paris.
19. The late 1990s saw a brief return to music after Minogue reinvented herself as a dance artist with "All I Wanna Do", her first number one UK Club hit.
20. In 2001, Minogue further returned to musical success with the release of her biggest worldwide hit to date, "Who Do You Love Now?", while her subsequent album, Neon Nights, became the most successful of her career.
21. In the UK, she has achieved 13 consecutive number one dance singles, becoming the best-performing artist on the UK Dance Chart.
22. Since 2007, Minogue has established herself as a successful talent show judge and television personality.
23. She judged on Australia's Got Talent in Australia from 2007 until her departure in 2012, and until 2010, she also judged The X Factor UK, where she was the winning mentor in both 2007 and 2010 with Leon Jackson and Matt Cardle, respectively.
24. In 2010, Minogue launched her own fashion label Project D London with her best friend Tabitha Somerset Webb.
25. On 9 November 2011, she received an honorary doctorate degree in Media and Arts from Southampton Solent University for her 30-year varied career in the showbiz and media industry.
26. In 2013, Minogue became a judge for the ninth series of Britain & Ireland's Next Top Model, and on The X Factor Australia, where she was the winning mentor in 2013 with Dami Im.
27. On 20 September 2008, Minogue presented the Nickelodeon UK Kids' Choice Awards ceremony.
28. Since joining The X Factor and Australia's Got Talent in 2007, Minogue has become a Style Icon in Australia, Ireland and the United Kingdom, receiving critical acclaim from various fashion designers such as Victoria Beckham and wearing dresses from J'Aton Couture, Antonio Berardi, Dolce & Gabbana, Marchesa, Philip Armstrong, Carla Zampatti, Gucci and Aurelio Costarella and has featured on fashion magazines like Cosmopolitan, InStyle and Vogue.
29. In 2007, Minogue was hired by Simon Cowell to become a judge on the Seven Network talent show Australia's Got Talent along with Red Symons and Tom Burlinson.
30. It was after this series that Minogue was offered the role on The X Factor UK after Cowell thought she proved good as a judge on Australia's Got Talent.
31. The press in Britain have especially taken notice of her sense of fashion and different hair styles since Cheryl Cole joined The X Factor in 2008 often comparing both of them. The praise Minogue got from the tabloids on The X Factor lead her to set up her own line called Project D along with a fragrance.
32. In late July 2011, it was announced that Minogue would serve as the ambassador for 2011's Melbourne Spring Fashion Week, a role that will see Minogue participate in a series of appearances in September.
33. In 2014 Minogue continued her expansion into the fashion world by launching her own ecommerce store danniishop.com.
34. To date, Minogue has released six Dannii For Target Petites Collection ranges along with a range of shoes and accessories.
35. In January 1994, Minogue married actor Julian McMahon, whom she met in 1991 while working on the television series Home and Away.
36. McMahon is the son of the former Prime Minister of Australia William McMahon.
37. Minogue and McMahon were married for less than two years and divorced in 1995.
38. In October 1999, Minogue became engaged to French Canadian Formula One driver Jacques Villeneuve, but their relationship ended in 2001.
39. In early 2002, she began dating music producer and Bros bassist Craig Logan, whom she met while recording material for Neon Nights. Media reports in March 2002 claimed Minogue and Logan were engaged, but in December 2002, it was announced that they had ended their relationship.
40. In August 2008, Minogue began dating English model and ex-professional rugby league player Kris Smith.
41. Minogue and Smith met in Ibiza, where Smith was celebrating his 30th birthday.
42. It was announced on 9 January 2010 that Minogue was pregnant. This was confirmed on her personal Twitter page when she tweeted "Woo hoo I'm gonna be a mummy! :-)". Minogue revealed the news after receiving the all clear at her 12-week scan.
43. Minogue gave birth via caesarean section to a boy, Ethan Edward Minogue-Smith, at Royal Women's Hospital in Melbourne, Australia on 5 July 2010.
44. In April 2012, Minogue announced on Twitter that "It brings me great sadness to tell you that Kris & I have separated. We still care for each other & ask for privacy at this difficult time, in particular for our son Ethan who remains our number one priority." Smith also confirmed the split via his Twitter account.
45. In the late 1980s Dannii Minogue had a fashion range that she designed and it was sold in K-Mart Australia.