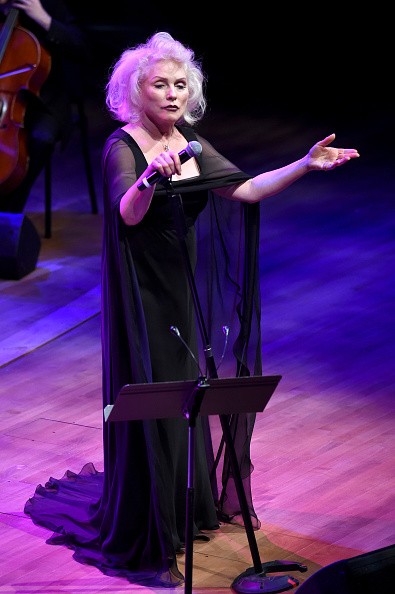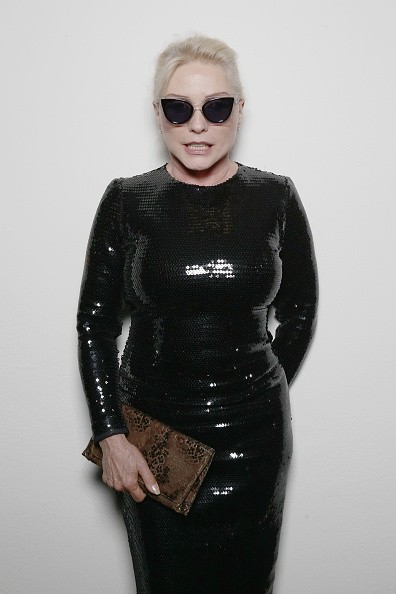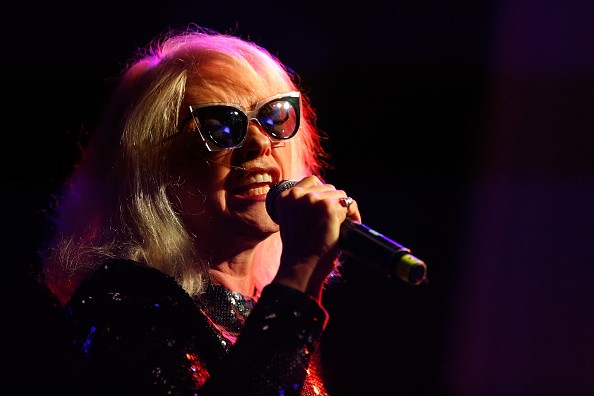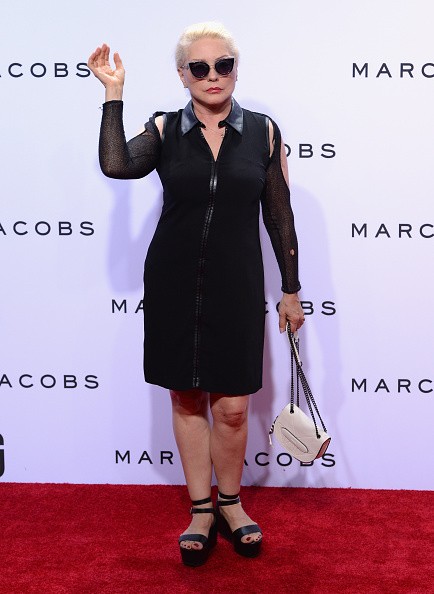 She recorded several worldwide number one singles with Blondie during the 1970s and 1980s. Learn 45 facts about Debbie Harry.
1. Her full name is Deborah Ann "Debbie" Harry.
2. She is an American singer-songwriter and actress.
3. She is best known as the lead singer of the new wave and punk rock band Blondie.
4. She recorded several worldwide number one singles with Blondie during the 1970s and 1980s.
5. She is sometimes considered the first rapper to chart at number one in the United States due to her work on "Rapture".
6. She has also had success (mainly in Europe) as a solo artist before reforming Blondie in the late 1990s.
7. Her acting career spans over sixty film roles and numerous television appearances.
8. Harry was born in Miami, Florida.
9. Was adopted at three months by Catherine and Richard Smith Harry.
10. Her parents were gift shop proprietors in Hawthorne, New Jersey.
11. Before starting her singing career she moved to New York City in the late 1960s and worked as a secretary at BBC Radio's office there for one year.
12. She was a waitress at Max's Kansas City, a go-go dancer in a Union City, New Jersey, discothèque, and a Playboy Bunny.
13. In the late 1960s, Deborah Harry began her musical career as a backing singer for the folk rock group, the Wind in the Willows, which released one self-titled album in 1968 on Capitol Records. The group also recorded a second album, which was never released and the studio tapes remain lost.
14. In 1974, Harry joined the Stilettoes with Elda Gentile and Amanda Jones. Her eventual boyfriend and Blondie guitarist, Chris Stein, joined the band shortly after.
15. After leaving the Stilettoes, Harry and Stein formed Angel and the Snake with Tish Bellomo and Snooky Bellomo.
16. Harry and Stein formed Blondie, naming it after the term of address men often called her when she bleached her hair blonde.
17. After a debut album in 1976, commercial success followed in the late 1970s to the early 1980s, first in Australia and Europe, then in the United States.
18. While leading Blondie, Harry and Stein became life as well as musical partners, though they never married.
19. Harry has no children.
20. In the mid-1980s, she took a few years off to care for Stein while he suffered with pemphigus, a rare autoimmune disease that affects the skin and mucous membranes.
21. Stein and Harry broke up in the 1980s, but continued to work together.
22. In 1999, Harry was deemed the 12th greatest woman of rock and roll by VH1's 100 Greatest Women of Rock & Roll.
23. In 2002, she was called the 18th sexiest artist of all time by VH1's 100 Sexiest Artists.
24. With her distinctive photogenic features and two-tone bleached-blonde hair, Harry quickly became a punk icon.
25. Her look was further popularized by the band's early presence in the music video revolution of the era.
26. Harry's persona, combining cool sexuality with streetwise style, became so closely associated with the group's name that many came to believe "Blondie" was the singer's name.
27. The difference between the individual Harry and the band Blondie was famously highlighted with a "Blondie is a group" button campaign by the band in 1979.
28. In 1981, Harry issued a press release to clarify that her name was not "Debbie Blondie" or "Debbie Harry", but Deborah Harry,
29. Blondie released their first album in 1976, though it was not a success. Their second album, Plastic Letters, garnered some success outside the United States, but their third album, Parallel Lines was a worldwide smash and shot the group to international success. It included the global hit single "Heart of Glass".
30. The band's success continued with the release of the platinum-selling Eat to the Beat album (UK No.1, US No.17) in 1979 and Autoamerican (UK No.3, US No.7) in 1980. Blondie had further No.1 hits with "Call Me", "The Tide Is High", "Atomic" (UK #1) and "Rapture" (US #1).
31. After a year-long hiatus in 1981, during which Harry released her first solo album, Blondie regrouped and released their sixth studio album The Hunter in 1982.
32. Harry continued her solo career during the 1980s and 90s.
33. In 1997, Blondie began working together again for the first time in 15 years.
34. The four original members (Harry, Stein, Clem Burke and Jimmy Destri) embarked on sessions for what would become Blondie's seventh studio album, No Exit. The lead single from the album, "Maria", debuted at No.1 in the UK, giving Blondie their sixth UK No.1 hit. "Maria" also reached No.1 in 14 different countries, the top 10 on the US Dance Charts and Top 20 on the US Adult Top 40 Charts. No Exit debuted at No.3 in the UK and No.17 in the US.
35. Harry also released her fifth solo album in 2007.
36. Harry has released five solo albums.
37. She began her solo career in 1981 with KooKoo.
38. Her next solo venture was the album Def, Dumb and Blonde in 1989. At this point Harry reverted from "Debbie" to "Deborah" as her professional name.
39. From 1989 to 1991, Harry toured extensively across the world with former Blondie guitarist Chris Stein, Underworld's Karl Hyde, and future Blondie bassist Leigh Foxx.
40. In July 1991, she played Wembley Stadium supporting INXS.
41. Throughout 2006, a number of new tracks surfaced on Harry's Myspace page, including "Charm Alarm", "Deep End", "Love with a Vengeance", "School for Scandal", and "Necessary Evil", as well as duets she recorded with Miss Guy (of Toilet Böys fame). These were "God Save New York" and "New York Groove". A streaming version of the lead single, "Two Times Blue", was added to Harry's Myspace page in May 2007. On June 6, 2007, an iTunes downloadable version was released via her official website.
42. Harry's fifth solo album, Necessary Evil, was released in 2007 on Eleven Seven Music after Harry completed both a solo tour of the US in June 2007 and a European tour with Blondie in July 2007.
43. In March 2015, Harry started a residency of several weeks at the Café Carlyle in New York.
44. In a 2011 interview, Harry said that "After witnessing Elton John and his tireless efforts against HIV/AIDS", she had been inspired to put philanthropy as her top priority. She said, "These things are important to my life now. I have the privilege of being able to get involved, so I do. I applaud people like Elton John, who have used their position to do so much good."
45. Some of Harry's preferred charities include those devoted to fighting cancer and endometriosis.