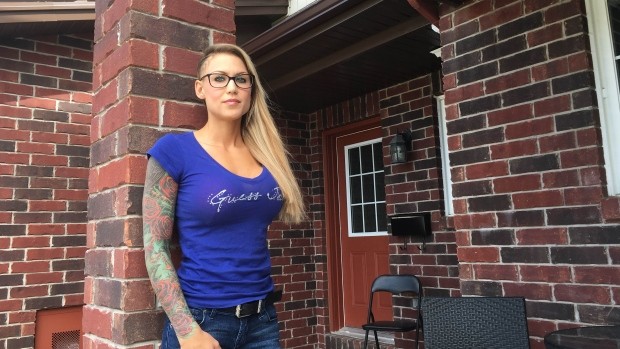 A woman from Ottawa says she was humiliated after employees at her gym asked her to change her clothes because her chest was too large for her tank top.
"The last thing any woman wants to do when they're working out is have a conversation about their chest size."- Jenna Vecchio
"I was approached during my workout on the floor and she informed me they had three complaints about my tank top and the way my chest appeared in it," Jenna Vecchio tells As It Happens guest host Helen Mann.
Vecchio says she had just started her workout on an elliptical machine at Movati Athletic with her husband when a female supervisor approached her about her attire.