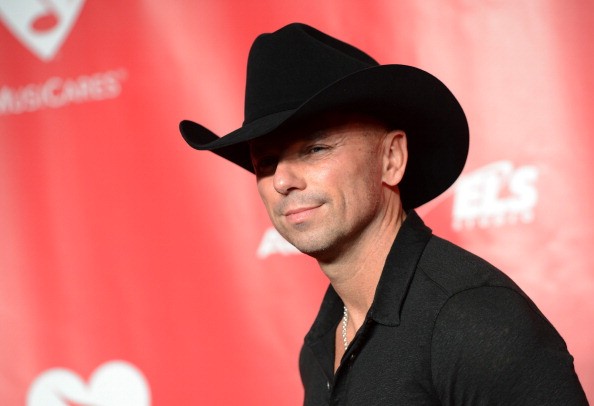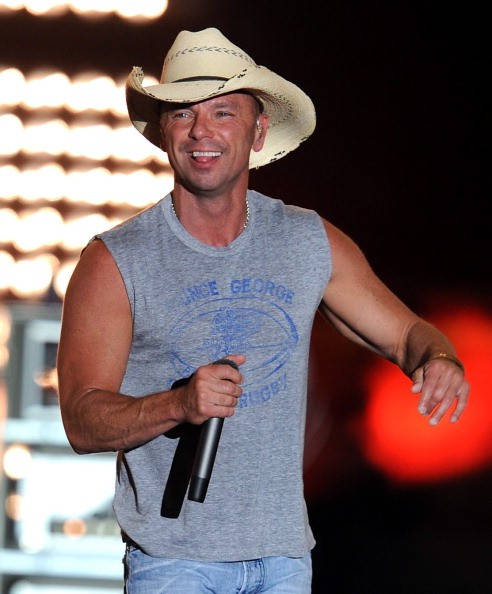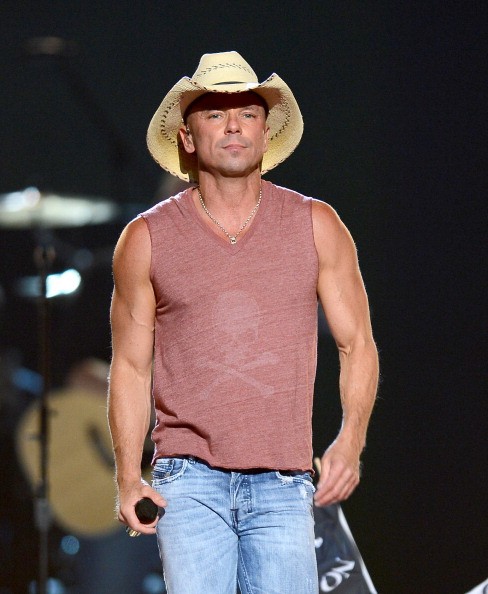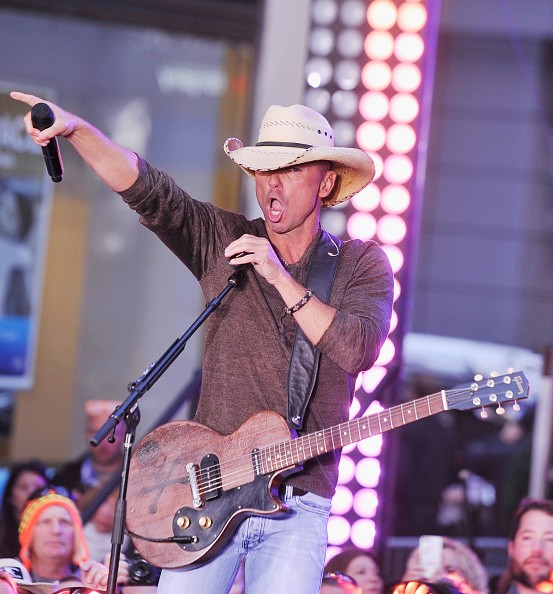 Kenny Chesney and 50 interesting facts you wish to know.
1. Kenny reveals layers of his personal life through his music.
2. 'Hemingway's Whiskey,' 'Welcome to the Fishbowl' and 'Life on a Rock' are his most personal songs yet.
3. Shuns social media.
4. He showers three times every day because he can't stand to be sticky.
5. Prefers good bodywash to a hard bar of soap.
6. Kenny admits to bad habit: biting his nails, something he's not been able to quit since childhood.
7. Attended college at East Tennessee State University.
8. Wrote his first song to a girl.
9. Has a dog Goldendoodle named Pancho.
10. Owns a tractor
11. His guilty food is grilled cheese sandwich.
12. Wrote a song about his favorite food and named it 'Red Wine and Grilled Cheese.'
13. Is fanatical about his health and fitness but Sundays are off.
14. He dropped 40 pounds and became known for his chiseled arms and abs.
15. His typical day's menu includes of lots of carrot sticks and egg whites.
16. He is generous and takes care of the several hundred people he employs ever year.
17. Likes biking. He bought cycling equipment and clothing. Biking helps him take his mind off of everything.
18. Married actress Renee Zellweger in 2005.
19. Few months later the couple announced plans for an annulment.
20. First noticed he was balding when he was just a teenager in high school.
21. His middle name is Arnold.
22. Studied advertising.
23. Was a member of the school's bluegrass program.
24. Sold more than 30 million albums worldwide.
25. 13 albums were certified gold or platinum by the RIAA.
26. Was named Entertainer of the Year by the Country Music Association in 2004, 2006, 2007 and 2008.
27. Collaborated with one Jimmy Buffett, Clint Black, Alan Jackson, Toby Keith and George Strait.
28. Chesney was the presenter when Morris, who managed him for many years, received the distinguished Tony Martell Lifetime Achievement Award.
29. Contributed to many of charitable causes including working with the V Foundation founded by basketball coach Jim Valvano.
30. Chesney is a huge football fan and played the sport in high school.
31. Hates his middle name.
32. He is a clean freak.
33. In 2004, Chesney was named Entertainer of the Year by the Country Music Association.
34. When it comes to his music videos he had most fun recording "Young" because he got to include his band for the first time.
35. He liked going to school but he especially enjoyed playing sports and football.
36. On snow days he liked to sled and snowball fights.
37. To stay in shape for his performances Kenny he works out with a trainer and keeps a strict diet.
38. The worst part for him while being on the road is that he doesn't get to see his family and friends as often.
39. The best part for him while on the road is that he gets to see the world and play his music for his fans.
40. If he could record a duet with anyone, he would choose Keith Whitley or Conway Twitty.
41. He is looking for a woman that is smart, funny and loves the ocean. The one that would understand that he's gone a lot for work and would see that he's more than a video or a single.
42. Most influential people in his life were grandparents and his family.
43. He likes to watch ESPN when he has time.
44. He likes to listen to Keith Whitley, Jackson Browne, Aerosmith and Gary Allan.
45. His favorite vacation destination is Caribbean.
46. He has no permanent tattoos.
47. In 1998, Chesney recorded a limited-edition single titled "Touchdown Tennessee". The single was a tribute to John Ward, a former broadcaster for the University of Tennessee Volunteers' football team.
48. Is a regular performer at Farm Aid, the organization founded by Willie Nelson, Neil Young and John Mellencamp to keep family farms from foreclosure.
49. Owns a 60' Sea Ray yacht and has a home in the U.S. Virgin Islands.
50. Chesney has won the Billboard Touring Award for Top Package Tour five consecutive years between 2005 and 2009, and again in 2011.