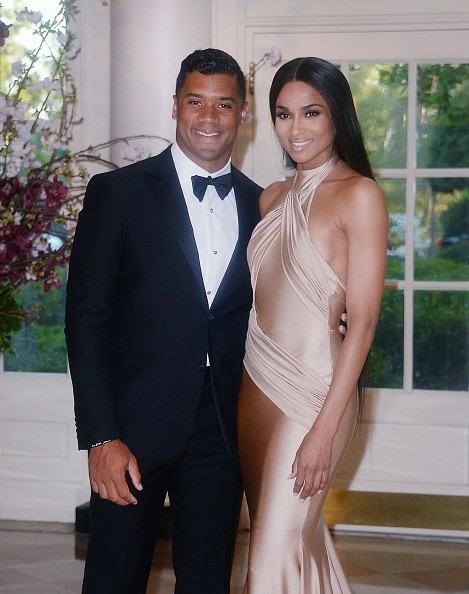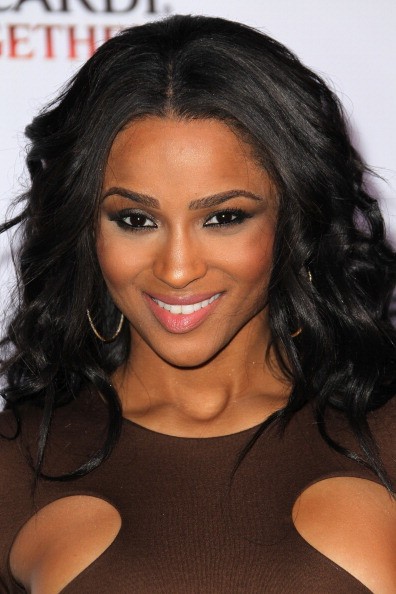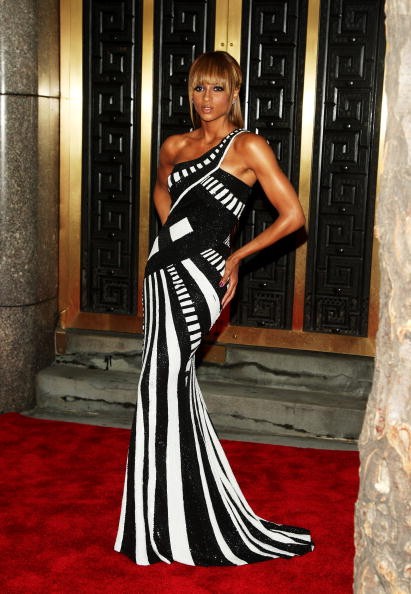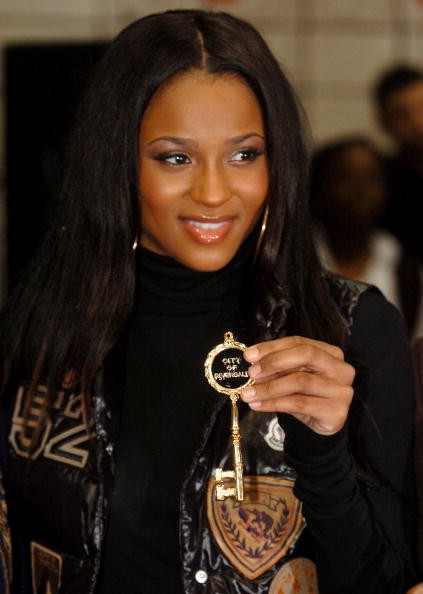 In 2009, Ciara became the face of Dosomething.org's "Do Something 101" campaign to raise school supplies for those in need at the start of the school year. She filmed a public service announcement to endorse the campaign. Learn other 49 things about Ciara.
1. She was as Ciara Princess Harris on October 25, 1985, but is known mononymously as Ciara.
2. Ciara is an American singer, songwriter, record producer, dancer, actress and fashion model.
3. Born in Austin, Texas, she traveled around the world during her childhood, eventually moving to Atlanta, Georgia where she joined the girl group Hearsay, however, the group disbanded after having differences.
4. In 2002, Ciara met music producer Jazze Pha. With his help, she signed a record deal with LaFace Records.
5. In 2004, Ciara released her debut studio album Goodies, which spawned three hit singles: "Goodies", "1, 2 Step", and "Oh". The album was certified triple platinum by the Recording Industry Association of America (RIAA), and earned her four nominations at the 48th Annual Grammy Awards.
6. Ciara released her second studio album, Ciara: The Evolution, in 2006 which spawned the hit singles "Get Up", "Promise", and "Like a Boy". The album reached number one in the U.S. and was certified platinum.
7. Her third studio album, Fantasy Ride, released in 2009, was considerably less successful than Ciara's first two albums. However, it produced the worldwide top-ten hit "Love Sex Magic" featuring Justin Timberlake, which earned her a Grammy Award nomination for Best Pop Collaboration with Vocals.
8. Ciara released her fourth studio album Basic Instinct, which was met with low sales and continued a downward trend in her commercial success.
9. In 2011, she signed a new record deal with Epic Records, and released her self-titled fifth studio album, Ciara, in 2013 which was preceded by the U.S. R&B/Hip-Hop top-ten hit "Body Party".
10. Ciara transitioned into acting in 2006.
11. Ciara made her film debut it All You've Got, followed by Mama, I Want to Sing! (2012) and That's My Boy (2012).
12. In 2013, Ciara had a recurring role in the US TV series, The Game.
13. Since making her musical debut in 2004, Ciara has attained eight Billboard Hot 100 top-ten singles, including a number one.
14. Ciara has also earned numerous awards and accolades, including three BET Awards, three MTV Video Music Awards, three MOBO Awards, and one Grammy Award.
15. To date, Ciara has sold over 23 million records worldwide.
16. Ciara is the only child of Jackie and Carlton Harris.
17. An army brat, she grew up in Germany, New York, Utah, California, Arizona and Nevada.
18. Ciara states that while she hated to lose good friends, this helps her in her career when she has to travel all over the world.
19. During her teens, Ciara and her family moved to Atlanta, Georgia.
20. In her mid-teens, Ciara formed the all-girl group Hearsay with two of her friends. The group recorded demos, but as time went on, they began to have differences and eventually parted ways.
21. After the band parted ways, Ciara was still determined to reach her goal and signed a publishing deal as a songwriter.
22. Her first success was the song, "Got Me Waiting" for R&B singer Fantasia Barrino's debut album, Free Yourself.
23. It was when she was writing songs that she met music producer, Jazze Pha, whom she called her "music soulmate."
24. In 2002, the two recorded four demos, "1, 2 Step", "Thug Style," "Pick Up the Phone," and "Lookin' at You," which all appeared on her debut album, which was released two years later.
25. After graduating from Riverdale High School in Riverdale, Georgia in 2003, she was signed by LaFace Records executive, L.A. Reid, whom she was introduced to by Jazze Pha.
26. In early 2004, she wrote a demo with record producer, Sean Garrett, which came to the attention of Lil Jon and became her debut single "Goodies". Lil Jon stated later that he knew it would be big seeing how it sounded similar to Usher's international hit, "Yeah!."
27. Ciara released her debut album Goodies on September 28, 2004. The album debuted at number three on the U.S. Billboard 200, selling 124,750 copies in its initial week and topped the Top R&B/Hip-Hop Albums chart. Following the release of the album, Ciara was hailed as the "First Lady of Crunk&B".
28. Goodies had a seventy-one week run on the Billboard 200, and was certified three times-platinum by the Recording Industry Association of America on October 10, 2006. It was certified Silver by the British Phonographic Industry, remaining to be Ciara's sole certified album in the UK.
29. Following the success of the album, Ciara released a CD/DVD entitled Goodies: The Videos & More in the United States on July 12, 2005 which featured remixes to "1, 2 Step" and "Oh", as well as two new songs.
30. Ciara made guest appearances on Missy Elliott's single "Lose Control" and on Bow Wow's single "Like You", which both peaked at number three in the United States and obtained worldwide success.
31. Ciara was an opening act for Gwen Stefani's Harajuku Lovers Tour 2005.
32. Ciara went on tour with Chris Brown and Bow Wow on the Holiday Jam Tour in December 2005.
33. At the 48th Grammy Awards, Ciara received four nominations for Best New Artist, Best Rap/Sung Collaboration for "1, 2 Step", Best Rap Song for Missy Elliott's single "Lose Control", and won her last nomination, Best Short Form Music Video for Lose Control.
34. On December 5, 2006, Ciara released her second studio album, Ciara: The Evolution. According to the singer, the title of the album is "about so much more than just my personal growth - it's about the evolution of music, the evolution of dance, the evolution of fashion." Ciara: The Evolution became Ciara's first number one album on the U.S. Billboard 200.
35. The album's international lead single, "Get Up", which features Chamillionaire, reached number seven in the United States and gained a platinum accreditation. It reached number five in New Zealand. The song was used for the film Step Up (2006) and featured on the film's soundtrack.
36. In support of the album, Ciara went on her first headlining tour in October 2006. The tour went to seventeen different clubs in cities throughout the United States.
37. In August 2007, she headlined the Screamfest '07 tour with fellow rapper, T.I..
38. Ciara, along with Chris Brown and Akon, was a support act for Rihanna's Good Girl Gone Bad Tour in the United Kingdom.
39. Ciara made a guest appearance on "So What" by Field Mob.
40. Ciara also appeared on Tiffany Evans' single "Promise Ring".
41. In addition to her music, Ciara made her acting debut in the MTV Films production All You've Got in May 2006. In the movie she played Becca Whiley, a teenager who is competing in a volleyball tournament.
42. In October 2008, Ciara was honored as Billboard's "Woman of the Year", because of her success as a recording artist and leadership in embracing the changing music business.
43. Ciara became the face of Jay-Z's Rocawear clothing line and spokesperson for the women campaign entitled "I Will Not Lose", which debuted in the summer of 2007.
44. In September 2008, Ciara contributed to the song "Just Stand Up!" with fifteen other female artists, who shared the stage to perform the song live on September 5, 2008 during the "Stand Up to Cancer" television special.
45. In 2009, Ciara became the face of Dosomething.org's "Do Something 101" campaign to raise school supplies for those in need at the start of the school year. She filmed a public service announcement to endorse the campaign.
46. In 2009, Ciara signed a multi-million dollar deal with the modeling agency Wilhelmina Models. After signing the deal she has been in many magazine spreads.
47. Ciara has dated rappers Bow Wow and 50 Cent, NBA player Amar'e Stoudemire, as well as rapper Future.
48. Ciara and Future have one son. Future Zahir Wilburn was born on May 19, 2014.
49. Ciara and Future were engaged in October 2013, but called off the engagement in August 2014.
50. As of June 2015, Ciara is dating Seattle Seahawks quarterback Russell Wilson.
Source: Wikipedia.org