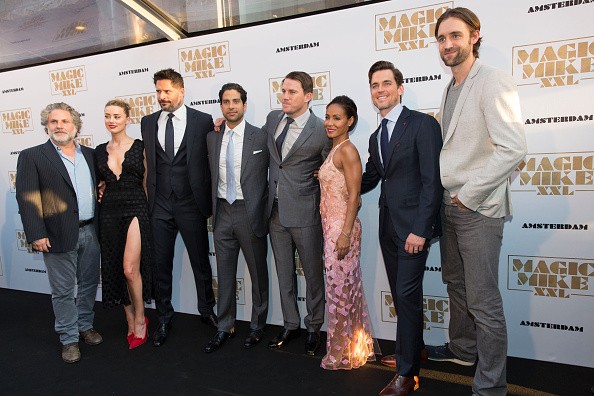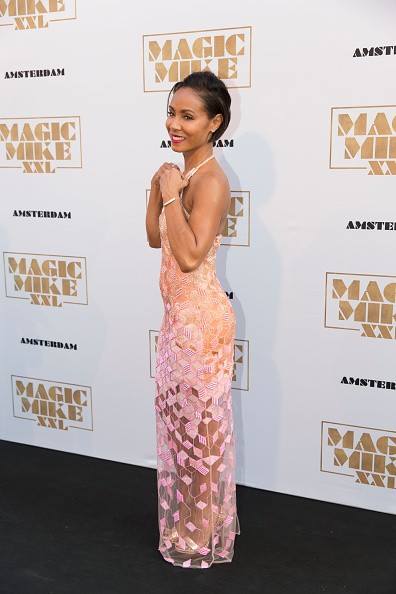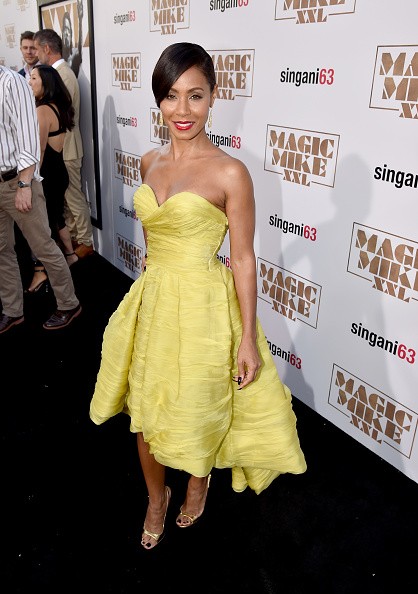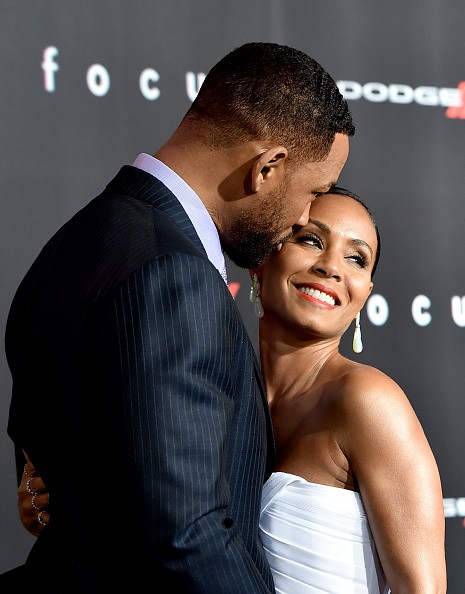 Jada Pinkett Smith and 50 interesting things from her life and career as actress, singer-songwriter, and businesswoman.
1. Born in Baltimore, Maryland, Jada Koren Pinkett was named after her mother's favorite soap-opera actress, Jada Rowland.
2. Jada Pinkett Smith is an American actress, singer-songwriter, and businesswoman.
3. Jada Pinkett Smith began her career in 1990, when she made a guest appearance in the short-lived sitcom True Colors.
4. Jada Pinkett Smith starred in A Different World, produced by Bill Cosby, and she featured opposite Eddie Murphy in The Nutty Professor (1996).
5. Jada Pinkett Smith has appeared in more than 20 films in a variety of genres, including Scream 2, Ali, The Matrix Reloaded, The Matrix Revolutions, Madagascar, Madagascar: Escape 2 Africa, and Madagascar 3: Europe's Most Wanted.
6. Jada Pinkett Smith launched her music career in 2002, when she helped create the metal band Wicked Wisdom, for which she is a singer and songwriter.
7. Jada Pinkett Smith also created a production company, in addition to authoring a book, published in 2004.
8. In 1997, she married rapper and actor Will Smith.
9. They have two children, Jaden and Willow.
10. Jada Pinkett Smith is stepmother to Willard "Trey" Smith III, Will's son from a previous marriage.
11. The couple founded the Will and Jada Smith Family Foundation, a charity organization which focuses on inner-city youth and family support and has worked with non-profit organizations like YouthBuild and the Lupus Foundation of America.
12. Jada Pinkett Smith is of African-American, West Indian (from Jamaica and Barbados), Creole, and Portuguese-Jewish ancestry.
13. Her parents are Adrienne Banfield-Jones, the head nurse of an inner-city clinic in Baltimore, and Robsol Pinkett, Jr., who ran a construction company.
14. Banfield-Jones became pregnant in high school; the couple married but divorced after several months.
15. Banfield-Jones raised Pinkett with the help of her own mother, Marion Martin Banfield, a social worker.
16. Banfield noticed her granddaughter's passion for the performing arts and enrolled her in piano, tap dance, and ballet lessons.
17. Jada Pinkett Smith has a younger brother, actor/writer Caleeb Pinkett.
18. Jada Pinkett Smith has remained close to her mother and said, "A mother and daughter's relationship is usually the most honest, and we are so close."
19. Jada Pinkett Smith participated as the maid of honor in Banfield-Jones' 1998 wedding to telecommunications executive Paul Jones.
20. Jada Pinkett Smith has shown great admiration for her grandmother, saying, "My grandmother was a doer who wanted to create a better community and add beauty to the world."
21. Jada Pinkett Smith attended the Baltimore School for the Arts, where she met and became lifelong friends with classmate Tupac Shakur.
22. Jada Pinkett Smith majored in dance and theatre and graduated in 1989.
23. Jada Pinkett Smith continued her education at the North Carolina School of the Arts, and became fully invested in pursuing her acting career.
24. Jada Pinkett Smith ultimately moved to Los Angeles, California, where she quickly found success in show business.
25. She began her acting career in 1990, when she starred in an episode of True Colors.
26. She then appeared in a television pilot for a supernatural drama titled Moe's World that was never aired.
27. Jada Pinkett Smith acted with Keenen Ivory Wayans in the action and comedy film A Low Down Dirty Shame. She described her character, Peaches, as "raw" with "major attitude", and her acting garnered positive reviews. The New York Times noted, "Ms. Pinkett, whose performance is as sassy and sizzling as a Salt-n-Pepa recording, walks away with the movie."
28. Jada Pinkett Smith co-starred with actor and comedian Eddie Murphy in the 1996 remake of The Nutty Professor. The film opened in 2,000 theaters and earned $25 million in its first weekend.
29. Jada Pinkett Smith had a role in Set It Off (1996), a crime drama about four women who rob banks to escape from poverty. With Queen Latifah, Vivica A. Fox, and Kimberly Elise, her acting in the film was noted in the San Francisco Chronicle where they named her as "the one to watch".
30. Perhaps her best-known role to date is the part of human rebel Niobe in the films The Matrix Reloaded (2003) and The Matrix Revolutions (2003), and video game Enter The Matrix (2003) sequels to 1999's The Matrix.
31. The character was eventually written, specifically, with Pinkett Smith in mind.
32. Directly after she filmed her scenes for Ali, Pinkett Smith flew to Australia to work on the Matrix sequels. The sequels earned over $91 million and $48 million during opening weekends, respectively.
33. Pinkett Smith's directorial debut was The Human Contract; she also wrote and acted in the movie.
34. In January 2009, she started working on the TNT medical drama Hawthorne, in which she was executive producer and a starring cast member. In September 2011, the show was cancelled by TNT, after three seasons.
35. In spring 2012, Pinkett Smith launched a web series entitled Red Table Talks, with the first episode featuring her daughter and her mother, in order to encourage dialogue within families.
36. Under the stage name Jada Koren, Pinkett Smith formed the metal band Wicked Wisdom in 2002.
37. The band is managed by James Lassiter and Miguel Melendez of Overbrook Entertainment, a company co-founded by Pinkett Smith's husband Will Smith.
38. The band's self-titled debut album was released on February 21, 2006, by Pinkett Smith's production company 100% Womon and Suburban Noize Records.
39. Pinkett Smith met Will Smith in 1994 on the set of Smith's television show The Fresh Prince of Bel-Air, when she auditioned for the role of his character's girlfriend, Lisa Wilkes. She was considered too short and the role went to actress Nia Long.
40. Pinkett and Smith became friends, however, and began dating in 1995.
41. On December 31, 1997, about 100 guests attended their wedding at The Cloisters, near her hometown of Baltimore, Maryland.
42. Regarding her marriage, Pinkett Smith said that they are "private people" and told one interviewer, "I will throw my career away before I let it break up our marriage. I made it clear to Will. I'd throw it away completely".
43. Jada Pinkett Smith created her own fashion label, Maja, in 1994. The clothing line features women's T-shirts and dresses embellished with the slogan "Sister Power", sold primarily through small catalogs.
44. In 2003, Pinkett Smith and Smith helped to create the television series All of Us, which originally aired on UPN.
45. Jada Pinkett Smith published her first children's book, Girls Hold Up This World, in 2004. "I wrote the book for Willow and for her friends and for all the little girls in the world who need affirmation about being female in this pretty much masculine world. I really tried to capture different sides of femininity. I want girls in the world to feel powerful, to know they have the power to change the world in any way they wish."
46. In 2005, Pinkett Smith became one of many celebrities to invest a combined total of $10 million in Carol's Daughter, a line of beauty products created by Lisa Price. She became a spokesperson for the beauty line, and said, "To be a part of another African American woman's dream was just priceless to me."
47. She also is part-owner of the Philadelphia 76ers with her husband Will Smith and other partners.
48. In December 2006, she donated $1 million to the Baltimore School for the Arts in memory of her friend Tupac.
49. When Pinkett Smith's aunt, Karen Banfield Evans, was diagnosed with lupus, the Will and Jada Smith Family Foundation, in association with the Lupus Foundation of America and Maybelline, held the first annual "Butterflies Over Hollywood" event on September 29, 2007, at the El Rey Theatre in Los Angeles. The event raised funds for LFA public and professional educational programs.
50. In 2013, she appeared in a video clip for Gucci's "Chime for Change" campaign that aims to raise funds and awareness of women's issues globally.
Source: Wikipedia.org