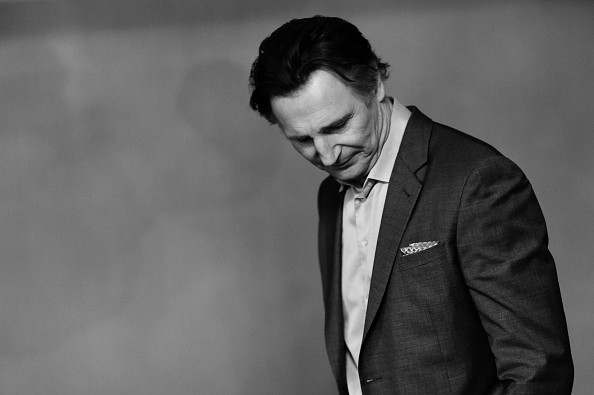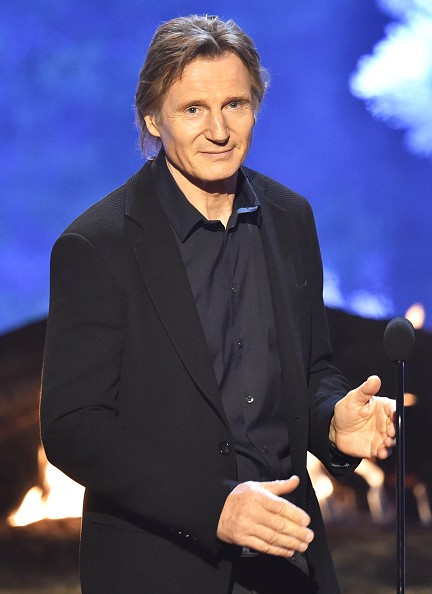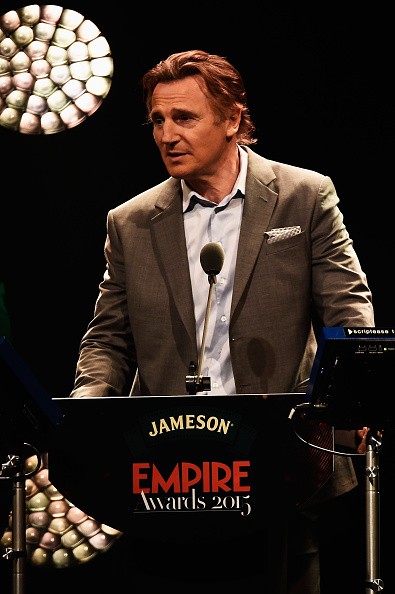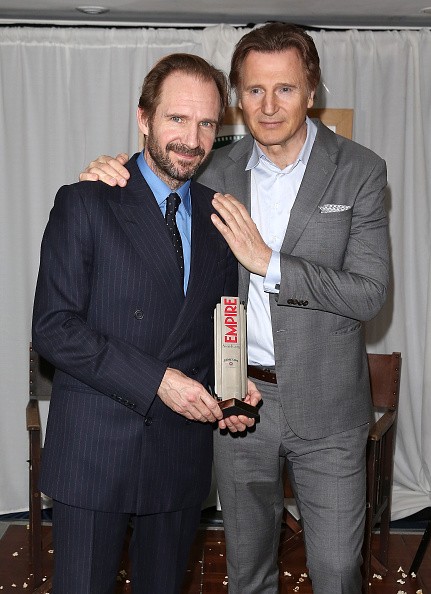 50 things about Irish actor Liam Neeson.
1. Liam Neeson born as Liam John Neeson is an Irish actor.
2. In 1976, he joined the Lyric Players' Theatre in Belfast for two years.
3. Between 1982 and 1987, Neeson starred in five films; most notably alongside Mel Gibson and Anthony Hopkins in The Bounty (1984) and Robert De Niro and Jeremy Irons in The Mission (1986).
4. Liam Neeson rose to prominence when he starred in the title role in Steven Spielberg's 1993 Oscar winner Schindler's List.
5. Liam Neeson has since starred in other successful films, including the title role in the historical biopic Michael Collins (1996), the film adaptation of Victor Hugo's 1862 novel Les Misérables (1998), the epic space opera Star Wars Episode I: The Phantom Menace as Qui-Gon Jinn (1999), the biographical drama Kinsey (2004), the superhero film Batman Begins as Ra's al Ghul (2005), the action thriller series Taken (2008-2014), the fantasy adventure film Clash of the Titans (2010), the fantasy films in the The Chronicles of Narnia series (2005-2010), and the thriller-survival film The Grey (2011).
6. Liam Neeson has been nominated for a number of awards, including an Academy Award for Best Actor, a BAFTA Award for Best Actor in a Leading Role and three Golden Globe Awards for Best Actor in a Motion Picture Drama.
7. Neeson was born in Ballymena, County Antrim, Northern Ireland, the son of Katherine "Kitty" Neeson (née Brown), a cook, and Bernard "Barney" Neeson, a caretaker at the Ballymena Boys All Saints Primary School.
8. Liam Neeson was raised as a Roman Catholic and was named Liam after the local priest.
9. Liam Neeson is third of four siblings, he has three sisters: Elizabeth, Bernadette, and Rosaline.
10. Liam Neeson At age nine, Neeson began boxing lessons at the All Saints Youth Club and later became Ulster's amateur senior boxing champion.
11. Liam Neeson first stepped on stage at age 11 after his English teacher offered him the lead role in a school play, which he accepted because the girl he was attracted to was starring in it. From then on, he kept acting in school productions for the following years.
12. His interest in acting and decision to become an actor was also influenced by minister Ian Paisley, whose Presbyterian church Neeson would sneak into.
13. Liam Neeson has said of Paisley: "He had a magnificent presence and it was incredible to watch him just Bible-thumping away... it was acting, but it was also great acting and stirring too."
14. In 1971, Neeson was enrolled as a physics and computer science student at Queen's University Belfast, Northern Ireland, before leaving to work for the Guinness Brewery.
15. At Queen's, he discovered a talent for football and was spotted by Seán Thomas at Bohemian F.C. There was a club trial in Dublin and Neeson played one game as a substitute against Shamrock Rovers, but he was not offered a contract.
16. After leaving the university, Neeson returned to Ballymena where he worked in a variety of casual jobs, from a fork-lift operator at Guinness to a truck driver.
17. Liam Neeson attended teacher training college for two years in Newcastle upon Tyne, before again returning to his hometown.
18. In 1976, Neeson joined the Lyric Players' Theatre in Belfast where he performed for two years.
19. He got his first film experience in 1977, playing Jesus Christ and Evangelist in the religious film Pilgrim's Progress.
20. Liam Neeson moved to Dublin in 1978 after he was offered a part in Ron Hutchinson's Says I, Says He, a drama about The Troubles, at the Project Arts Centre.
21. Liam Neeson acted in several other Project productions and joined the Abbey Theatre (the National Theatre of Ireland).
22. In 1980, filmmaker John Boorman saw him on stage as Lennie Small in Of Mice and Men and offered him the role of Sir Gawain in the Arthurian film, Excalibur.
23. After Excalibur, Neeson moved to London, where he continued working on stage, in small budget films and in television.
24. Liam Neeson lived with the actress Helen Mirren at this time, whom he met working on Excalibur.
25. Neeson guest-starred in the third season of the television series Miami Vice in 1986 and moved to Hollywood to star in more high-profile roles in the next year.
26. In 1993, he joined Ellis Island co-star and future wife Natasha Richardson in the Broadway play Anna Christie.
27. Liam Neeson recited the Van Morrison song "Coney Island" on the 1994 Van Morrison tribute album No Prima Donna: The Songs of Van Morrison. A single was also released with Neeson's version.
28. Director Steven Spielberg offered Neeson the role of Oskar Schindler in the film about the Holocaust, Schindler's List, after seeing him in Anna Christie on Broadway.
29. Even with Kevin Costner, Mel Gibson and Warren Beatty all expressing interest in portraying Schindler, Neeson was cast in December 1992 after formally auditioning for the role. His critically acclaimed performance earned him a nomination for a Best Actor Oscar, and helped the film earn Best Picture of 1993. However, the best actor award went to Tom Hanks for his performance in Philadelphia.
30. In 1999, Neeson starred as Jedi Master Qui-Gon Jinn in Star Wars Episode I: The Phantom Menace. Director George Lucas cast Neeson in the role because he considered the actor to have great skills and presence, describing him as a "master actor, who the other actors will look up to, who has got the qualities of strength that the character demands."
31. In the animated television series Star Wars: The Clone Wars (2008-2014), Neeson reprised the role of Qui-Gon once again by voicing the character in two episodes of the third season and one episode of the sixth season.
32. Liam Neeson narrated the 2001 documentaries Journey into Amazing Caves, a short film about two scientists who travel around the world to search for material for potential cures, and The Endurance: Shackleton's Legendary Antarctic Adventure.
33. Despite vowing not to play any Irish stereotypes, Neeson did play a stereotypically Irish man named Lorcan McArdle in the home makeover show parody "You Call This A House, Do Ya?"[
34. In The Simpsons episode "The Father, the Son, and the Holy Guest Star" (2005), he voiced the kindly priest who (briefly) converts Bart and Homer to Catholicism.
35. Liam Neeson gave his voice to the lion Aslan in the blockbuster fantasy film The Chronicles of Narnia: The Lion, the Witch and the Wardrobe.
36. In 2007, he starred in the American Civil War epic Seraphim Falls.
37. Liam Neeson voiced the main character's father, James in the video game, Fallout 3. Executive producer Todd Howard said, "This role was written with Liam in mind, and provides the dramatic tone for the entire game". Fallout 3, the third game in the Fallout series, was extremely well received by critics and shipped 4.7 million copies by the end of 2008, the year it was released.
38. Neeson met his future wife, actress Natasha Richardson, while performing in a revival of the play Anna Christie on Broadway in 1993.They married on 3 July 1994.
39. In August 2004, Neeson and his wife purchased an estate in Millbrook, New York.
40. On 18 March 2009, Richardson died when she suffered a severe head injury in a skiing accident at the Mont Tremblant Resort, north of Montreal. Neeson donated her organs following her death.
41. She and Neeson had two sons together, Micheál Richard Antonio and Daniel Jack.
42. A heavy smoker earlier in his career, Neeson quit smoking in 2003, while working on Love Actually.
43. When he took the role of Hannibal for the 2010 film adaptation of The A-Team, Neeson had reservations about smoking cigars in the film due to being an ex-smoker, but agreed to keep that personality trait of Hannibal intact for the film.
44. Liam Neeson is a fan of Liverpool FC.
45. In March 2011, he was appointed a Goodwill Ambassador for UNICEF.
46. Liam Neeson was appointed Officer of the Order of the British Empire (OBE) by Queen Elizabeth II in her 1999 New Year Honours.
47. The American Ireland Fund honoured Neeson with their Performing Arts Award for the great distinction he has brought to Ireland at their 2008 Dinner Gala in New York.
48. In 2009, at a ceremony in New York, Neeson was awarded an honorary doctorate by Queen's University, Belfast.
49. Neeson had a supporting role as the henchman Bad Cop/Good Cop in the animated film The Lego Movie, which was a critical and commercial success, and went on to become the second highest-grossing film of 2014.
50. During Super Bowl XLIX, Supercell did a Clash of Clans commercial with him playing the game as "AngryNeeson52" and vowing revenge on his opponent "BigBuffetBoy85" while waiting for his scone at a bakery. The appearance was a parody of his role in Taken.
Source: Wikipedia.org