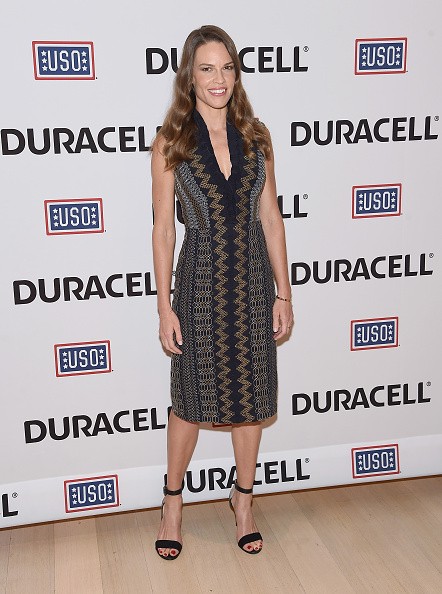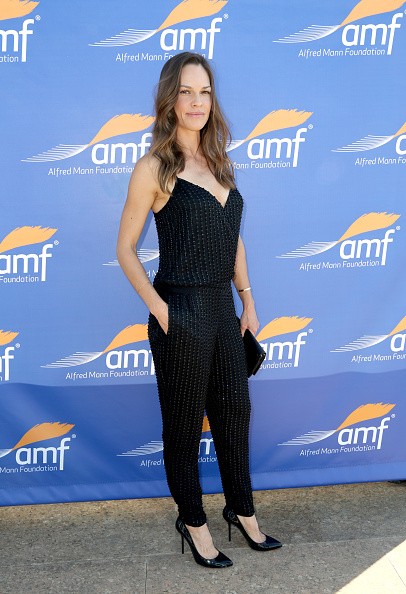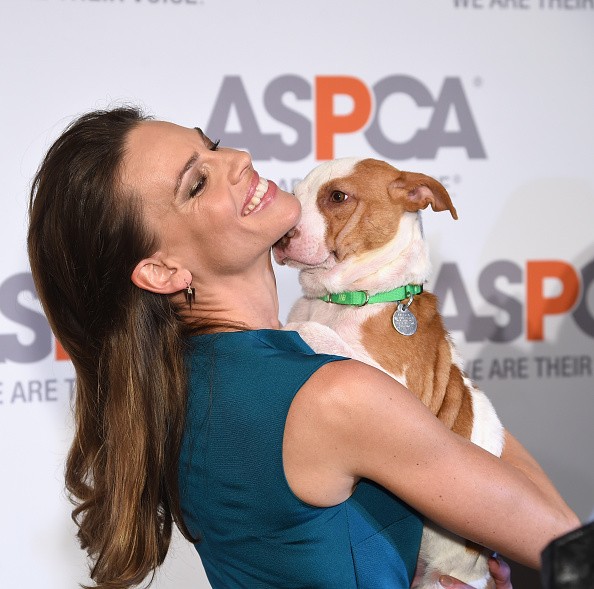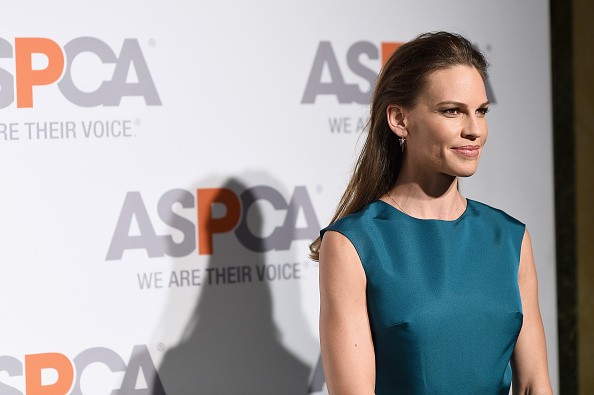 After winning her second Oscar, she said, "I don't know what I did in this life to deserve this. I'm just a girl from a trailer park who had a dream." Learn 50 things about Hilary Swank.
1. Hilary Swank her full name is Hilary Ann Swank. She was born on July 30, 1974. She is an American actress and producer.
2. Hilary Swank has won two Academy Awards for Best Actress.
3. Hilary Swank has received a star on the Hollywood Walk of Fame in 2007.
4. Hilary Swank made her film debut in a minor role for Buffy the Vampire Slayer, before she made her breakout lead role in the fourth installment of the The Karate Kid franchise, The Next Karate Kid in 1994.
5. On television, she was cast as part of the main cast in the eighth season of the drama series Beverly Hills 90210 as single mother Carly Reynolds.
6. Hilary Swank garnered critical acclaim for her portrayal of Brandon Teena in the 1999 biographical independent film Boys Don't Cry, which earned her the Academy Award for Best Actress and the Golden Globe Award for Best Actress in a Motion Picture - Drama.
7. Hilary Swank tarred in Clint Eastwood's 2004 sports drama film Million Dollar Baby as struggling-waitress-turned-boxer Maggie Fitzgerald, which won her a second Oscar and Golden Globe for Best Actress.
8. Swank was born in Lincoln, Nebraska. Her mother, Judy Kay (née Clough), was a secretary and dancer, and her father, Stephen Michael Swank, was a Chief Master Sergeant in the Oregon Air National Guard and later a traveling salesman.
9. Hilary Swank has a brother Daniel, who is eight years her senior.
10. Many of Swank's family members are from Ringgold County, Iowa.
11. Her maternal grandmother, Frances Martha Dominguez, was of Mexican (Spanish and Native American) descent.
12. Hilary's paternal grandmother was born in England.
13. Hilary's roots also include German, other English, Swiss-German, Scottish, Scots-Irish, Welsh, and Dutch ancestry.
14. The surname "Swank", originally "Schwenk", is of German origin.
15. After living in Spokane, Washington, Swank's family moved to a trailer park near Lake Samish in Bellingham, Washington, when Swank was six.
16. Hilary Swank attended Happy Valley Elementary, Fairhaven Middle, then Sehome High School in Bellingham until she was sixteen. She also competed in the Junior Olympics and the Washington state championships in swimming, and she ranked fifth in the state in all-around gymnastics.
17. Hilary Swank made her first appearance on stage when she was nine years old, starring in The Jungle Book.
18. Hilary Swank became involved in school and community theater programs, including those of the Bellingham Theatre Guild and The Seattle Children's Theater.
19. When she was fifteen, her parents separated, and she and her mother, supportive of her daughter's desire to act, moved to Los Angeles, where they lived out of their car until Swank's mother saved enough money to rent an apartment.
20. Hilary Swank has called her mother the inspiration for her acting career and her life.
21. In California, Swank enrolled in South Pasadena High School, dropping out later.
22. Hilary Swank described her time at South Pasadena High School: "I felt like such an outsider. I didn't feel like I fit in. I didn't belong in any way. I didn't even feel like the teachers wanted me there. I just felt like I wasn't seen or understood."
23. She explained her becoming an actor out of feeling as an outsider: "As a kid I felt that I belonged only when I read a book or saw a movie, and could get involved with a character. It was natural that I became an actor because I longed so much to be those other people, or at least to play them".
24. Hilary Swank made her film debut, Buffy the Vampire Slayer in a small role, after which she acted in the direct-to-video drama Quiet Days in Hollywood, where she co-starred with her future husband at the time Chad Lowe.
25. Her first leading film role was in the fourth installment of the Karate Kid series, The Next Karate Kid (1994), which utilized her gymnastics background and paired her with Pat Morita.
26. Swank played single mother Carly Reynolds in Beverly Hills, 90210 and was initially promised it would be a two-year role, but saw her character written out after 16 episodes in January 1998.
27. Swank later stated that she was devastated at being cut from the show, thinking, "If I'm not good enough for 90210, I'm not good enough for anything."
28. The firing freed her to audition for the role of Brandon Teena in Boys Don't Cry. To prepare for the role, Swank lived as a man for a month and reduced her body fat to seven percent.
29. Many critics hailed her as the best female performance of 1999 and her work ultimately won her the Golden Globe and Oscar for Best Actress.
30. Swank had earned only $75 per day for her work on the film, culminating in a total of $3,000.
31. Her earnings were so low that she had not even earned enough to qualify for health insurance.
32. For playing a female boxer in Clint Eastwood's 2004 film Million Dollar Baby, a role for which she underwent extensive training in the ring and weight room gaining 19 pounds of muscle, aided by professional trainer Grant L Roberts.
33. With her second Oscar, she had joined the ranks of Vivien Leigh and Luise Rainer as the only actresses to have been nominated for Academy Awards twice and win both times. After winning her second Oscar, she said, "I don't know what I did in this life to deserve this. I'm just a girl from a trailer park who had a dream."
34. In 2006, Swank signed a three-year contract with Guerlain for the women's fragrance Insolence.
35. Hilary Swank received a star on the Hollywood Walk of Fame on January 8, 2007 and was the 2,325th star presented.
36. Swank next starred in the horror film The Reaping, as a debunker of religious phenomena it was released on April 5, 2007. Swank convinced the producers to move the film's setting from New England to the Deep South, and the film was being filmed in Baton Rouge, Louisiana when Hurricane Katrina struck.
37. Hilary Swank also appeared in the romantic drama P.S. I Love You with Gerard Butler.
38. Swank portrayed the pioneering aviator Amelia Earhart in the biopic film Amelia that she also co-executive produced. Filming began in summer 2008 in a number of international locations and Swank met Robert Bresnik, a San Diego artist who supported her role as Earhart by producing several photographic reproductions of the flyer, at Legoland.
39. In 2012, Swank's audiobook recording of Caroline Knapp's Pack of Two: The Intricate Bond Between People and Dogs was released at Audible.com.
40. While filming Quiet Days in Hollywood, Swank met and married Chad Lowe on September 28, 1997.
41. However the couple divorced on November 1, 2007.
42. In 2006, Swank began dating her agent, John Campisi. They ended their relationship in the summer of 2012.
43. Hilary Swank is left handed.
44. In October 2011, Swank attracted controversy for attending an event in Chechnya's capital Grozny on the 35th birthday of Chechen president Ramzan Kadyrov on October 5. After wishing him "Happy birthday, Mr. President", she reportedly claimed knowledge about Kadyrov saying: "I read. I do my research".
45. Following criticism from human rights groups, who report having informed her about the human rights abuses in Chechnya prior to the event, asking her to reconsider her participation, Swank said she was unaware that Kadyrov had been accused of human rights violations and that she "deeply regrets" taking part in the lavish concert, and will donate her personal appearance fees "to various charitable organizations."
46. Hilary Swank frequently portrays women who in obstacles but still attempt to achieve their goals.
47. Hilary Swank was named one of "People" magazine's 50 Most Beautiful People in 2000, 2004 and 2005.
48. Hilary Swank has two pets, a parrot and a cat named Tallinn.
49. Hilary Swank was first discovered by a young child producer Suzy Sachs.
50. Hilary Swank is a good friend with Mariska Hargitay.
Source: Wikipedia.org