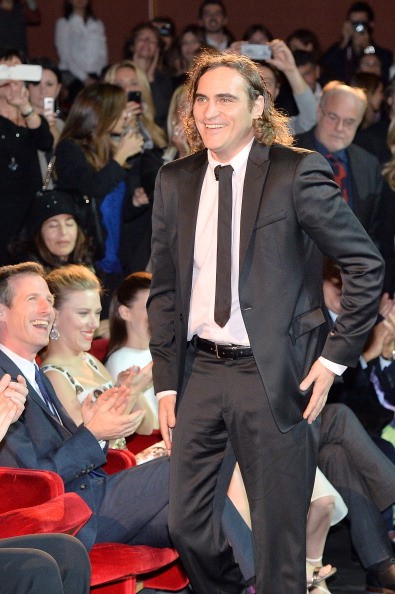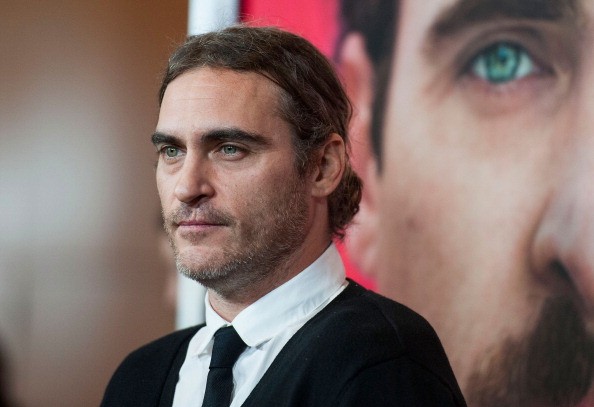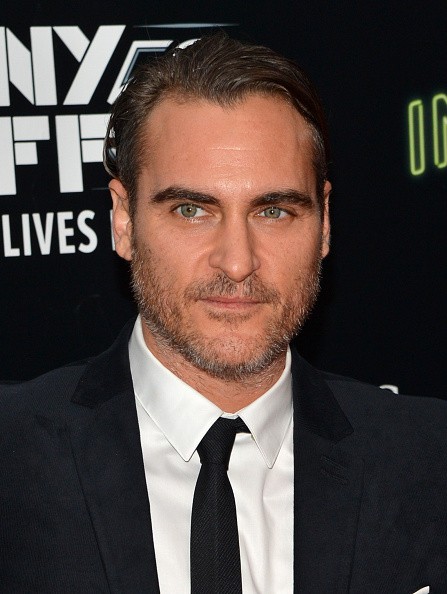 Joaquin Phoenix and 50 things from his life and career.
1. Joaquín Rafael Phoenix born Joaquín Rafael Bottom, known formerly as Leaf Phoenix is an American actor, producer, music video director, musician and activist.
2. For his work as an artist, Phoenix has received a Grammy Award, a Golden Globe Award and three Academy Award nominations.
3. Joaquin Phoenix started his career by appearing in episodes on television shows with his brother River Phoenix and sister Summer Phoenix.
4. His first major film release was in the comedy-drama film Parenthood (1989).
5. During his period as a child actor he was credited as Leaf Phoenix, his self-given name.
6. Joaquin Phoenix later went back to his birth name, Joaquin, and received positive reviews for his supporting work in a wide range of films, most notably in the film adaptation of the novel To Die For (1995) and the period film Quills (2000).
7. Joaquin Phoenix received international attention for his portrayal of Commodus in the 2000 historical epic film Gladiator, which earned him a nomination for the Academy Award for Best Supporting Actor.
8. Joaquin Phoenix has subsequently earned Best Actor nominations for portraying musician Johnny Cash in the biopic Walk the Line (2005) and for his role as Freddie Quell, a sex-obsessed alcoholic World War II veteran in the drama film The Master (2012).
9. To this date, he and River Phoenix hold the distinction of being the first and only brothers to get nominated for acting Academy Awards.
10. Some of his other notable films include the satire film Buffalo Soldiers (2001), the science fiction thriller Signs (2002), the animated film Brother Bear (2003), the historical drama film Hotel Rwanda (2004), the psychological thriller The Village (2004), the documentary Earthlings (2005), the romantic drama Two Lovers (2008), the drama The Immigrant (2013), the romantic science fiction drama Her (2013) and the crime comedy-drama film Inherent Vice (2014).
11. Aside from his acting career, he has also ventured into directing music videos, as well as producing films and television shows.
12. Joaquin Phoenix has recorded an album, the soundtrack to Walk The Line, for which he won the Grammy Award for Best Compilation Soundtrack for Visual Media.
13. Joaquin Phoenix is a social activist, lending his support to a number of charities and humanitarian organizations.
14. Joaquin Phoenix is also widely known for his animal rights adovacy.
15. Joaquin Phoenix has been a vegan since the age of three and actively campaigns for PETA and In Defense of Animals.
16. Joaquin Phoenix was born Joaquín Rafael Bottom in Río Piedras, Puerto Rico, to parents from the U.S. mainland.
17. Joaquin Phoenix is the third of five children, including River, Rain, Liberty, and Summer.
18. Joaquin Phoenix also has a half-sister named Jodean (1964-) from a previous relationship of his father's.
19. Phoenix's father, John Lee Bottom, originally from Fontana, California, was a lapsed Catholic of English, as well as German and French, ancestry.
20. Phoenix's mother, Arlyn (née Dunetz), was born in the Bronx, New York, to Jewish parents whose families emigrated from Russia and Hungary.
21. Arlyn left her family in 1968 and moved to California, later meeting Phoenix's father while hitchhiking. They married in 1969, then later joined the religious group, the Children of God, and began traveling throughout South America.
22. His parents eventually became disenchanted with the Children of God; they made the decision to leave the group and returned to the U.S. in 1978.
23. They changed their last name to Phoenix, after the mythical bird that rises from its own ashes, symbolizing a new beginning.
24. This also was around the time Joaquin began calling himself Leaf, desiring to have a nature-related name like his siblings, and inspired by spending time outdoors raking leaves with his father.
25. (In a Jay Leno interview, Joaquin said he had originally called himself Antleaf as a child, it is unclear if he was being serious.) Leaf became the name he used as a child actor, until at age 15, when he changed it back to Joaquin.
26. In order to provide food and financial support for the family, the children performed on the streets and at various talent contests, singing and playing instruments.
27. In Los Angeles, his mother started working as a secretary for NBC, and his father worked as a landscaper.
28. Joaquin Phoenix and his siblings were eventually discovered by one of Hollywood's leading children's agents, Iris Burton, who got the five children acting work, mainly doing commercials and television show appearances.
29. Joaquin Phoenix went on to establish himself as a child actor before deciding to withdraw from acting for a while and travel to Mexico and South America with his father.
30. Phoenix's first acting jobs were guest appearances on two television shows with his brother River in Seven Brides for Seven Brothers (1982), and Backwards: The Riddle of Dyslexia (1984) as well as an episode, "We're Off to Kill the Wizard" in Murder, She Wrote with his sister Summer.
31. In 1985, he appeared with in the CBS television movie Kids Don't Tell.
32. Joaquin Phoenix made his film debut in SpaceCamp (1986) as Max and starred in an Alfred Hitchcock Presents episode "A Very Happy Ending" the same year, Phoenix first starring role was in Russkies (1987) and he later co-starred in Ron Howard's Parenthood (1989), in which he was credited as Leaf Phoenix. The film was well received by critics and grossed $126 million worldwide.
33. For his performance in the film, Phoenix was nominated for the Young Artist Award for Best Leading Young Actor in a Feature Film.
34. Joaquin Phoenix went on to establish himself as a child actor before deciding to withdraw from acting for a while and travel to Mexico and South America with his father.
35. Following the death of his brother River in 1993, Phoenix retreated from the public eye for about a year.
36. During the comeback portion of his career, Phoenix went back to his given name Joaquin and was often cast in supporting roles as conflicted, insecure characters with a dark side.
37. In 1995, he co-starred in To Die For, as the disturbed young man Jimmy who gets seduced by Nicole Kidman's character Suzanne to commit a murder. Directed by Gus Van Sant, the film was screened out of competition at the 1995 Cannes Film Festival and became a financial and critical success, resulting in a domestic box office total of $21 million.
38. In 1997, Phoenix played a small-town troublemaker in Oliver Stone's U Turn and poor man in love with a rich girl in Inventing the Abbotts. The films were received with mostly mixed and negative reviews respectively and both failed to perform at the box office.
39. The following year, Phoenix starred in Clay Pigeons (1998) as a young man in a small town who befriends a serial killer. Budgeted at $8 million,[21] the film became a box office flop, grossing only $1 million and was like Phoenix's previous projects, not well received by critics.
40. In 2005, Phoenix starred in the James Mangold directed film Walk the Line, a Johnny Cash biopic, after Cash himself approved of Phoenix. All of Cash's vocal tracks in the film and on the accompanying soundtrack are played and sung by Phoenix. The film was released on 18 November 2005, eventually grossing $186 million.
41. Phoenix's performance received rave reviews from critics and it inspired film critic Roger Ebert to write, "Knowing Johnny Cash's albums more or less by heart, I closed my eyes to focus on the soundtrack and decided that, yes, that was the voice of Johnny Cash I was listening to. The closing credits make it clear it's Joaquin Phoenix doing the singing, and I was gob-smacked".
42. For his portrayal of Johnny Cash, Phoenix was nominated for his second Academy Award, in the category of Best Actor as well as the BAFTA Award for Best Actor, Broadcast Film Critics Association Award for Best Actor and the Screen Actors Guild Award for Outstanding Performance by a Male Actor in a Leading Role.
43. Joaquin Phoenix won the Golden Globe Award for Best Actor - Motion Picture Musical or Comedy and the Grammy Award for Best Compilation Soundtrack for Visual Media for the film's soundtrack.
44. Earlier that year, he narrated Earthlings (2005), a documentary about the investigation of animal abuse in factory farms, pet mills and for scientific research. He was awarded the Humanitarian Award at the San Diego Film Festival in 2005, for his work and contribution to Earthlings.
45. Joaquin Phoenix has directed music videos for the following acts: Ringside, She Wants Revenge, People in Planes,[116] Arckid, Albert Hammond Jr., and Silversun Pickups.
46. Joaquin Phoenix served as one of the executive producers of a television show called 4Real, a half-hour series which showcase celebrity guests on global adventures "in order to connect with young leaders who are creating social and economic change."
47. Joaquin Phoenix is close friends with brother-in-law Casey Affleck, Balthazar Getty, Robert Patrick and Amy Adams.
48. Josh Brolin is his favorite actor.
49. Joaquin Phoenix has long been a social activist, lending his support to a number of charities and humanitarian organizations, notably Amnesty International, The Art of Elysium, HEART, and the Peace Alliance (which campaigns for a United States Department of Peace).
50. Joaquin Phoenix is also on the board of directors for The Lunchbox Fund, a non-profit organization which provides daily meals to students of township schools in Soweto of South Africa.
Source: Wikipedia.org