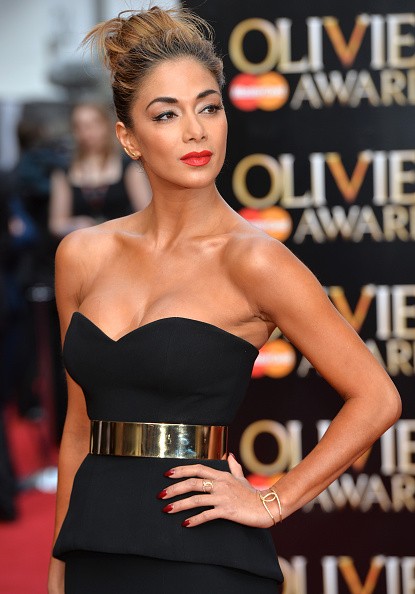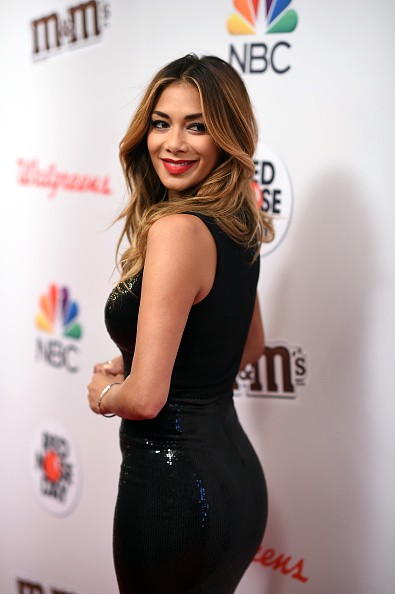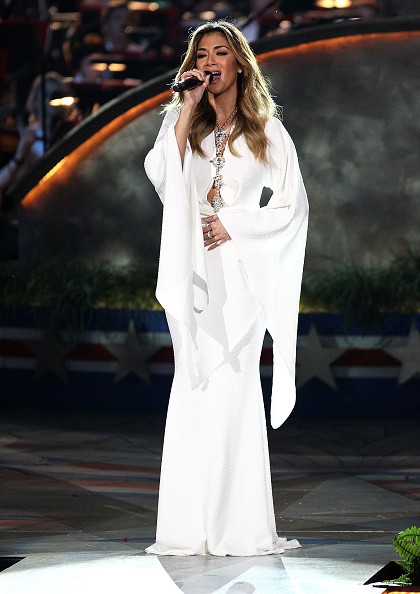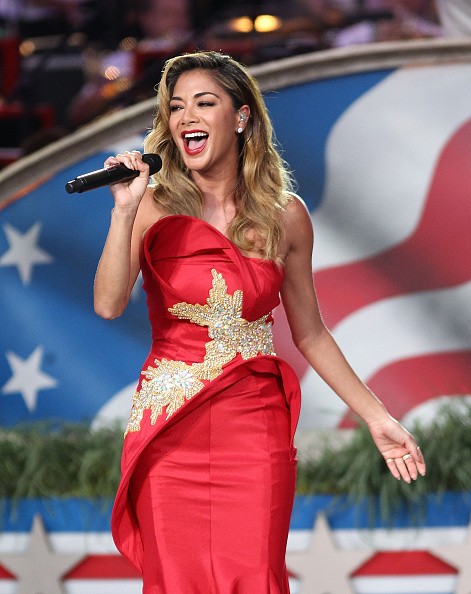 Nicole Scherzinger's 50 things.
1. Nicole Scherzinger born Nicole Prescovia Elikolani Valiente is an American singer, dancer, actress and television personality.
2. After reaching one-hit wonder success with girl group Eden's Crush, she signed with Interscope Records in 2003 as a member of the Pussycat Dolls, a burlesque troupe-turned-recording act.
3. During her time as lead singer, Scherzinger generated controversy concerning the emphasis of her role in the group.
4. The group established themselves as a prominent girl group with the release of their debut album, PCD (2005) which spawned the number one hits "Don't Cha" and "Stickwitu". A hiatus saw the cancellation of a solo album.
5. The group's second and final studio album, Doll Domination (2008) spawned the worldwide hits "When I Grow Up" and "I Hate This Part" and a collaboration with A. R. Rahman on a pop version of "Jai Ho" entitled "Jai Ho! (You Are My Destiny)" from Slumdog Millionaire (2008), established Scherzinger as a solo artist.
6. Following her departure, Scherzinger won season ten of Dancing with the Stars (2010).
7. In 2011 she released her long-delayed debut studio album, Killer Love to moderate success and featured singles "Don't Hold Your Breath" and "Right There".
8. Nicole Scherzinger left Interscope Records in late 2013, signed a multi-million dollar contract with Sony Music Entertainment and released her second studio album, Big Fat Lie (2014).
9. From 2012 to 2013, Scherzinger served as a judge on the UK version of The X Factor and won with James Arthur in her first year.
10. Nicole Scherzinger was also a judge for one season on the American X Factor in 2011.
11. As an actress she appeared in films such as Men in Black 3 (2011) and received critical acclaim for her performances in Rent (2010) and her West End debut starring as Grizabella for the revival of the musical Cats (2014-15) for which she received a nomination for Laurence Olivier Award for Best Actress in a Supporting Role in a Musical.
12. Throughout a career spanning 13 years, she has had 3 UK number one singles, sold 10 million albums and over 37 million singles worldwide and 16 million records as a solo artist, and a further 54 million with Pussycat Dolls, making the group one of the best-selling girl groups of all time.
13. Since her first chart entry in 2005, Scherzinger has also scored 20 top 20 hits on the UK Singles Chart.
14. Outside of her work in the entertainment industry, Nicole is an Ambassador for UNICEF and a Global Ambassador for the Special Olympics and is involved in charitable activities.
15. Nicole Scherzinger was born in Honolulu, Hawaii, into a Catholic family.
16. Her father, Alfonso Valiente, is of Filipino descent.
17. Her mother, Rosemary Elikolani, is of Native Hawaiian and Russian descent.
18. Her mother was eighteen at the time of Scherzinger's birth and lived in an inner city neighborhood.
19. Scherzinger's parents separated when she was still a baby.
20. When she was six years old, her maternal family moved to Louisville, Kentucky, with her sister, Keala, and her German American stepfather, Gary Scherzinger.
21. She took her stepfather's surname after he adopted her.
22. Nicole Scherzinger first attended Bowen Elementary, and later attended Meyzeek Middle School as an adolescent.
23. Nicole Scherzinger states that, growing up, her family did not have a lot of money, and she thanks her mother for all the support she gave her to become what she is today.
24. Nicole Scherzinger began performing in Louisville, attending the Youth Performing Arts School at duPont Manual High School, and performing with Actors Theatre of Louisville.
25. As a teenager, Scherzinger was the first runner-up at the 1996 Kentucky State Fair's Coca-Cola Talent Classic contest.
26. In college, Scherzinger majored in musical theatre and minored in dance at Wright State University, where she had a role in Chicago and in Show Boat.
27. Nicole Scherzinger then put her studies in art on hold in 1999 to sing backing vocals for the rock band Days of the New.
28. Band leader Travis Meeks claims that after touring for the album, the two grew apart creatively and that despite being an "amazing entertainer," she "just didn't seem to understand music very well ... she's just not much of a musician, nor [does she] understand music."
29. By the start of the millennium, Scherzinger left Days of the New in the hopes of becoming a solo artist.
30. In 2001, Scherzinger went on to audition on the WB's television show Popstars, in which she auditioned with Whitney Houston's version of "I Will Always Love You".
31. It aired as part of a reality series until the recording of the group's debut album.
32. Warner Bros. and Sire Records signed the group to a recording contract before the band was named and had finalized its membership, due to the hours of network television exposure the group would receive.
33. She won the show as part of the newly established girl group Eden's Crush, in which she was one of the lead vocalists for the group.
34. The group released their first single "Get Over Yourself", which charted at number 8 on the Billboard Hot 100, and number one in physical sales. It also reached the top of the charts on the Canadian Billboard Hot 100. They later went on to tour with 'N Sync and Jessica Simpson. In 2002, the band's record company, London-Sire Records, went bankrupt, and the group split.
35. With hopes of scoring a solo recording contract, in August 2003 Scherzinger traveled to the Arista Records office in New York with a demo CD of her own written material. Her performance was interrupted by a citywide blackout and she was forced to leave.
36. Following her short career with Eden's Crush, Scherzinger subsequently made a few promotional solo appearances under the stage name of "Nicole Kea", including covering "Breakfast in Bed" for the soundtrack to 50 First Dates in 2003.
37. She also worked with Yoshiki of Japanese rock band X Japan on his Violet UK project. She sang the English version of "I'll Be Your Love" live with the Tokyo Symphonic Orchestra.
38. Nicole Scherzinger met Nick Hexum of rock band 311 backstage at a concert. They became engaged, but later broke up.
39. Scherzinger was approached to become a member of the Black Eyed Peas, but she had to refuse because she was "contracted elsewhere."
40. In 2003, the creator of the Pussycat Dolls Robin Antin, along A&M Records former president Ron Fair launched an open audition for a separate recording group. Scherzinger and Melody Thornton successfully auditioned joining Carmit Bachar, Ashley Roberts, Jessica Sutta and Kimberly Wyatt with Scherzinger being cast as the group's lead singer.
41. In March 2007, Scherzinger announced that her debut studio album would be titled Her Name is Nicole and was initially scheduled for a release in late summer. Four singles were released from the project-"Whatever U Like" featuring T.I., "Baby Love" featuring will.i.am, "Supervillain", and "Puakenikeni"- however, all failed to make any significant impact on the Billboard charts, although "Baby Love" was a moderate success in international territories.
42. In February 2008, Scherzinger along with a variety of other celebrities contributed to will.i.am's "Yes We Can", to support Barack Obama's 2008 presidential campaign.
43. Scherzinger was hired to co-host along with Steve Jones the first season of the American version of The X Factor. However, she later replaced Cheryl Cole as a judge alongside Simon Cowell, Paula Abdul and L.A. Reid, and appeared on the judging panel from the auditions in Newark, New Jersey.
44. Nicole Scherzinger possesses a lyric-soprano vocal range which spans four octaves. She is known for her strong soprano vocals and conviction to convey emotion in her tracks.
45. A trained opera singer, Scherzinger is comfortable singing in a variety of styles (Jazz, Theater, Classical).
46. Nicole Scherzinger credits Whitney Houston as her greatest musical influence and idol, as she said she wanted to "be Whitney" when she was growing up.
47. Nicole Scherzinger is most recognized as the voice behind the Pussycat Dolls. As a former member of the group, Scherzinger is the most successful as a solo artist, having sold 16 million records, thus far.
48. Nicole Scherzinger majored in acting and musical theatre at Wright State University, where she played Velma Kelly in Chicago and Julie La Verne in Show Boat.
49. Scherzinger made her West End debut starring as Grizabella in the 2014 revival of the musical Cats at the London Palladium where she played the role for a 12-week run until February 8, 2015. Scherzinger's portrayal of Grizabella received acclaim from critics particularly praising her rendition of the song standard "Memory".
50. Besides her career in music, Scherzinger has also contributed to various charities. Following the 2010 Haiti earthquake, along with other artists, Scherzinger recorded "We Are the World 25 for Haiti", which benefited people affected by the tragedy.
Source: Wikipedia.org