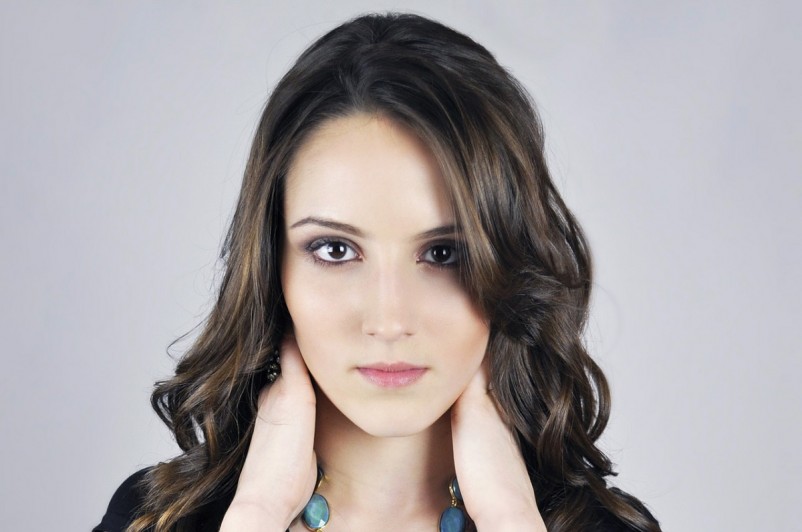 Online dating has become a huge rage for single men, who are looking to find the right match for them. But, simply registering onto the popular dating sites such as Omegle, OKCupid, Tinder will surely not take one much further, when it comes to attracting women and finding the best match.
If you are a single man and looking to find your partner through online dating, remember that you need to have the right attitude to charm women and also the right approach to attract them. Registering onto a dating site is surely the first step, but to help you make a steady progress, here we present some tips. These tips will help you to attract women and find the most promising and compatible partner for yourself.
1. Attitude: First things first! The right attitude is the key to be successful when it comes to online dating. You need to be balanced as too much of attitude will give out the impression that you are egoistic. And, on the other hand, no attitude will indicate that you have a low self-esteem.
2. Positivity: Be sure to have a positive attitude as positivity is something that women love in their partners, more than good looks and wealth. Well yes!
3. Screen name: While choosing your screen name, remember that this name will portray the person that you are in one word. So, rather than choosing something silly, go for something wise and mature. And, in any case, avoid choosing a cocky name as vulgarity will not attract women, but will surely dispel them.
4. Photo: Choose a photo as your profile picture that has a high resolution. A good picture of yourself with a smiling face will create a good impression and will attract women. But again don't try to project yourself as a person that you are not.
5. Variety: The photos that you upload on your online dating profile are the first ones to create an impression, so have a few uploaded and let variety be the keyword here. If you love dogs you might one showing both of you, but ensure that you have one photo that will have just you and on one else.
6. Originality: When it comes to online dating, being unique will help you create an impression. And, the easiest way to be unique is to be 'yourself.' It is your personality that makes you a unique person, so just portray your real self rather than pretending to be someone else.
7. Honesty: For online dating, honesty is the best policy too! Fill in the form with the correct information about yourself, your likes, preferences or your personal attributes. This will be the best policy as it will help to filter people to find the ones who are compatible with you. And, in any case, your probable lady love will eventually find out the truth.
8. Ask for advice: You might come across scenarios where you would do better with second opinions, so feel free to ask for advice. It could be your friend, who can help you to list down your attributes as well as help you to select the best picture to use on your online dating profile.
9. Don't be too generic: Being generic will make you just another person who has been flooding her profile with messages. Rather, try doing something more personal and something that she might be able to relate to. Like, if she has a favorite song, you might just quote a few lines. This will surely be an attractive thing for her as it will indicate that you spent time, trying to know her.
10. List of what you want: While listing the aspects that you are looking for, never only include physical aspects. It creates a negative impression on the person, who is checking your profile.
11. Profile: Your online dating profile must say just the accurate things about you. However, you must ensure that it is not an essay that goes on and on. Keep it crisp but not business like.
12. Interesting: Your profile must be interesting enough to attract the attention of women. Moreover, who does not love to read interesting stuff? So, an interesting profile will induce others to read all and will increase your chances of finding that someone, who you are looking for.
13. Words to avoid: It will be a better idea to avoid certain things in your online dating profile. This includes words like 'passionate,' 'lol' and others that gives out the impression of a too casual attitude.
14. Emoticons: When it comes to emoticons, these are best avoided in your profile.
15. Choice of words: Talking about words, it is important to choose one wisely as on the online platform, it is the words that you choose will showcase the personality that you have.
16. Email etiquettes: While writing emails ensure that you keep it brief and close with a question that will invite a reply. The person on the other side is not your long lost friend, to whom you are writing an email, sharing an update of what has happened to your life over the years when he was absent.
17. Avoid controversial statements in your introduction: While you are in the introduction stage, it is best to avoid controversial statements that might scare off the person on the other end. It is good to remember that women can get easily scared off on the online platform. So, be careful and avoid such comments or remarks, especially related to physical attributes.
18. Pick-up lines: When it comes to pick up lines, remember more is less. A subtle appreciation of one's smile or eyes is a good option rather than overdoing it. Also, avoid too much of flattery as it sounds fake.
19. Never diss women in your profile: It is very unattractive when you diss at other women. Women find it very derogatory and it will create a bad impression on you.
20. List of demands: Never have an overflowing list of traits or qualities that you are looking for, in your online dating profile. This is something that will make women take a note of you as the guy whom they want to avoid.
21. Waiting period: If you have been in conversation with someone, don't hesitate to ask her out if you think that things are going pretty smooth. The general rule says that after four messages or emails, you should ask her out as too much of waiting time to move on to the next step might be a disadvantage for you.
22. Meet up: Online dating platforms are like the initiators who bring two single people, looking for a date. So, once you find someone, meet up. The online platform is not for continuing a long courting period and then having a heart break after you see the virtual person in real as they are not as they seemed to be.
23. Get over insecurities: You might be having certain insecure feelings, being on an online dating site. But, you don't need to highlight your insecurities.
24. Look and smell good: When you are going on a date, be sure to look good and smell good. A good smelling man is the first thing that attracts a woman.
25. Be flexible: It might so happen that someone takes too long time to respond to your messages or does not get back at all. In such a scenario, rather than pursuing for long, move on. You need to understand and be flexible as you might face several different situations.
26. Avoid pressurizing: Never pressurize the girl to do things that she might not be ready to do. Like, if you feel that you have already found the person that you have been seeking, and wish to take down your profile, don't pressurize her to do the same.
27. Choice of religion: If you have certain things that you would like the other person to know, like your choice of religion or something else, communicate it before you go on a date. Open communication channel promotes the feeling of trustworthiness.
28. Surprises: Women loves receiving surprises, but when it comes to online dating, it is the last thing that they find attractive. So, before going out on a date, ensure to inform her if there is anything important that she must know beforehand. And, this can be anything like the braces that you have on your teeth, any health condition or anything.
29. Relationship: If you are already in a relationship, be sure to inform. Women find it extremely distasteful to find on later in a relationship that you have already been involved with someone, at a time when you both started dating.
30. Fear of rejection: If you have a fear of rejection, overcome it and never over emphasize on it. If any woman does not reply back to your messages, look ahead and at future options, rather than letting the rejection get the better of you.
31. Humor: Women find men with the right sense of humor to be attractive. Women love men who makes them laugh, but you don't need to be the jester.
32. Inappropriate joking: Just like humor is something that attracts women, inappropriate joking is a killer as it makes women uncomfortable and it could be the last time that you talk or go on a date.
33. Patience: Online dating is something that will need you to be very patient. Things may work out fast for someone but it might also be something that slowly starts to show results for others. So you just need to be patient and calm.
34. Flattery: Women love receiving compliments. But, when you compliment them after every 10 minutes, it is indeed something creepy and flattery is strictly a no-no. So, give compliments but without losing your own charm.
35. Clarity of what you want: The online dating platform serves as the medium which serves people with diverse needs. Some are looking for their soul mate while some are looking for casual dating. To find the perfect match for yourself, be sure to have clarity in your head about what you want.
36. In the shoes of women: If you want to check whether you on the right track of attracting women, put yourself in their shoes. This will help you to judge what their actions or reactions for any given situation.
37. Don't play games: Online dating and playing games is something that does not get along at all. If you wish to attract women, avoid playing games.
38. Out of touch: If business takes you out of town and you are also on the verge of asking a lady for a date, just wait till you are back. Just dropping the question of when you can meet and then postponing the date with the reason that you are going out of town might give out the impression that you are also dating other women. And, the lady might lose interest in you. So, it will be best if you hold on for a while more and ask her out after you are back to town.
39. Only a platform: The online dating platform is just to find the probable person, whom you can date. It is just like a service provider and your relationship cannot be based on the online dating platform. So, to actually attract women, you need to use this as a platform and take things ahead by meeting the person in real life.
40. Don't be too hard on yourself: If there is something that you don't like about yourself, there is no need to be too harsh on yourself. It is completely fine and pretty normal to have imperfections. It is all a part of you and rather than harping over it, just let it be.
So, as you put these tips to work to attract women while you look for your partner through dating sites, remember that it is happy men that women are looking for. Also, along with these tips, ensure to be your charming self.