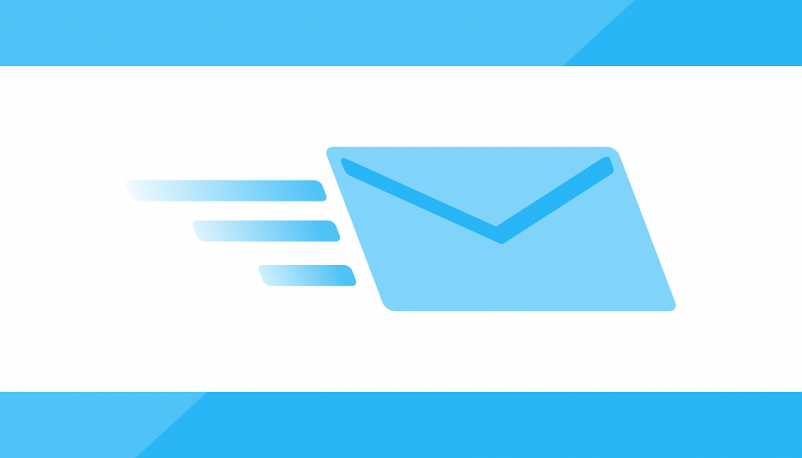 21 Tips and Ways to Choose Best Email Marketing Services
Email marketing has become one of the strongest and the most efficient forms of marketing lately. This is the reason there are plenty of service providers, each promising to be better than the last one. With so many options available, how can one choose the one that is perfect for their business? Here are 21 important tips to help you make the ideal selection.
1. Identify your goals: This is the first most important step when looking for an email marketing service. Unless you don't know what you want to achieve from your email marketing campaign, the whole exercise of looking for a service provider will be in vain. You have to find a contractor based on services you require that can be determined only after you have identified your goals.
2. Take references from reliable business colleagues: when looking for a service provider, is to ask people you know and trust. Your colleagues or friends can give you reference of the service they use and can suggest more reliable names in the business.
3. Look online: once you have a list of references, you can perform a preliminary search online and look for some more names based on your requirements. Look for companies that are located close to you or offer specific service that you need.
4. Fix up an appointment: Now that you have a list of names, you can start calling each one of them to know more about the company. Don't just rely on the website. Speak to the concerned person on the phone and fix up an appointment to discuss it face-to-face.
5. Ask about the email marketing platform: knowing the company alone is not enough. You should also have clear understanding of the tools they are planning to use in the process. Email marketing application that the company uses should be intuitive and simple to use.
6. Personal domain: your service provider should enable a personal domain for sending emails on your company's behalf. When the emails are sent out from an authenticated domain they are treated with more credibility. It allows you to optimize your marketing campaign and have greater impact on your target audience. So discuss this with your service provider before signing on.
7. Personalized emails: ask your service provider if they can personalize and customize the message that you want your clients to receive. An effective service should be able to do that for you easily. This way you can address the recipients directly and increase the engagement rate of your email marketing campaign.
8. High success rate: what good is an email marketing message that doesn't get delivered to its recipient? The message should arrive in the user's mailbox to have a higher possibility of being opened. Check with the service provider about their success rate and efficacy of their email marketing campaigns.
9. Increased deliverability: Productive service provider will offer you a marketing tool that guarantees the deliverability of your campaigns. This is why you need a reliable platform to ensure that all your emails are not landing in the spam folder.
10. Reviews: the best way to test a company's efficiency is by checking their reviews and testimonials. Request the service provider to give a list of existing clients and link to testimonials, if any. You can also look for reviews on third party sites to get an unbiased insight into their work code.
11. Ask about the costs: pricing is yet another important aspect of hiring services. Your service provider should be transparent in their billing and clearly define all the costs that will make up the monthly bill.
12. Free trial: Some email marketing service providers also offer free trial months. You can test the service first hand before you hire them for long. Check with the supplier if they have such provision.
13. Budget: pricing notwithstanding, you need to know your budget first. Knowing your email marketing budget before hand will let you channel your efforts in the right direction. You should always discuss your budget with the company and see what solutions they can offer within that range.
14. Expert assistance: sometimes you may require long term campaign and an expert's assistance in designing that campaign. Check if the company provides such a thing, if required. An experienced agency will have in-house support for all your marketing needs that will help you achieve your goals.
15. Responsive design: your emails may be read on any device, be it a phone, a tablet or a laptop. You need to check with the agency if the design will correspond to the device it is being opened on. The emails should be able to open up in multiple platforms without affecting the quality of message.
16. Customer Service: good quality email marketing agencies offer consistent support and cater to all kinds of businesses, big or small. A reliable service provider is the one that has friendly and responsive support system that can address your concern promptly.
17. Performance metrics: This is a very important question you need to ask your service provider. How will they measure the effectiveness of the campaign? Will they provide analytics tools or a way to track the success rate of your emails? You should be able to get engagement data to plan your marketing strategy better.
18. Robust Infrastructure: You may be a small business today, but it will not be the same forever. This is why you need to work with agencies that provide scalable solutions. Be sure to check the infrastructure offered by the email marketing agency before hiring them.
19. No term contract: do not work with a company that requires you to sign up for long term without giving you any assurance of quality service. When you are enrolling new service provider, the longest commitment should be of a month and you should be allowed to cancel whenever you want.
20. Reporting structure: the agency should provide you comprehensive reports about the effectiveness of their marketing and show you the results. The reports should be user-friendly and easy to understand.
21. Response handling: This is an important aspect of email marketing that often goes unnoticed. The response and bounce rate determines the success of an email marketing campaign. Your agency should be able to address the bounce rates and responses in an efficient way, without spamming the company mailbox.