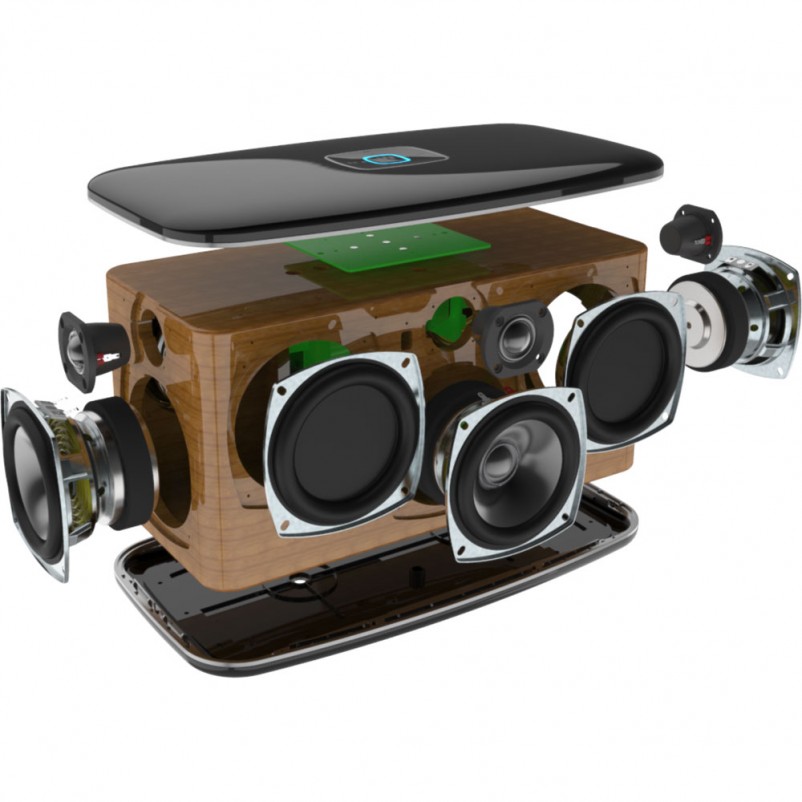 (VIDEO Review) RIVA RWF01B Festival Wireless Multi-Room Speaker
Summary
- Sleek Design
- Strong Sound
- Easy to Set Up
- Reasonable Price
- Amazing Bass
Best-in-class Connectivity Options
Unlimited Streaming Options
Patented Trillium Audio Technology / Wood Enclosure
Charge Out Port For Charging Devices
RIVA RWF01B Festival Wireless Multi-Room Speaker
Editor's Rating: 9.9 out of 10
Product description
Best-in-class connectivity options Unlimited streaming options Patented Trillium audio technology / Wood Enclosure Charge Out port for charging devices.
RIVA FESTIVAL is the unconditional, mother-of-a multi-room "+" wireless speaker in RIVA's WAND series that delivers Stereophonic Sound for an unrivaled audio experience and modern lifestyle compliment. Perfect for music enthusiasts craving a LIVE audio experience in the larger rooms of any environment filling it with 106dB of audio as close to live as it gets.
RIVA FESTIVAL set up and control is easy through the Google Home app. Use your favorite apps to stream your audio content directly.
Enjoy more freedom with the most connectivity options including Wi-Fi, DLNA, AirPlay® and Bluetooth®.
RIVA FESTIVAL supports high-resolution audio up to 24-bit/192kHz so you don't miss any detail. RIVA FESTIVAL lets you play all of your favorite audio hassle free, from any source and anywhere you want. No Wi-Fi required!