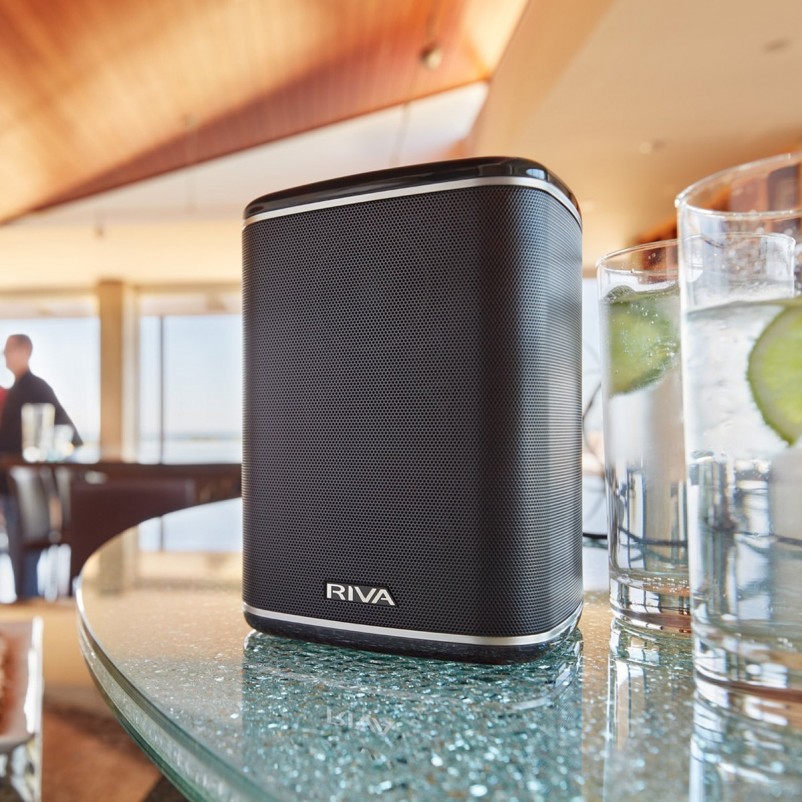 (VIDEO Review) Riva ARENA Compact Multi-Room Wireless Speaker with Battery Pack
Best-in-class connectivity options
Unlimited streaming options
Patented TrilliumTM audio technology for Stereophonic Sound in each speaker
Supports High Resolution audio
Optional 20 hour battery
Charge Out port for charging devices
50 watts of power
Riva ARENA Compact Multi-Room Wireless Speaker with Battery Pack
Editor's Rating: 9.7 out of 10
RIVA ARENA is the compact multi-room "+" speaker in RIVA's WAND series that delivers Stereophonic Sound for an unrivaled audio experience and compliment to any modern lifestyle. Perfect for music enthusiasts craving a LIVE audio experience at home, office or outdoors with the optional battery pack (20+ hrs).
RIVA ARENA set up and control is easy through the Google Home app. Use your favorite third party apps to stream your music directly.
Enjoy more freedom with the most connectivity options including Wi-Fi, DLNA, AirPlayTM and Bluetooth®.
Stream unlimited audio content through Chromecast built-in, Spotify Connect, and many more. RIVA ARENA supports high-resolution audio up to 24-bit/192kHz so you don't miss any detail.
RIVA ARENA lets you play all of your favorite audio hassle free, from any source and anywhere you want. No Wi-Fi required!