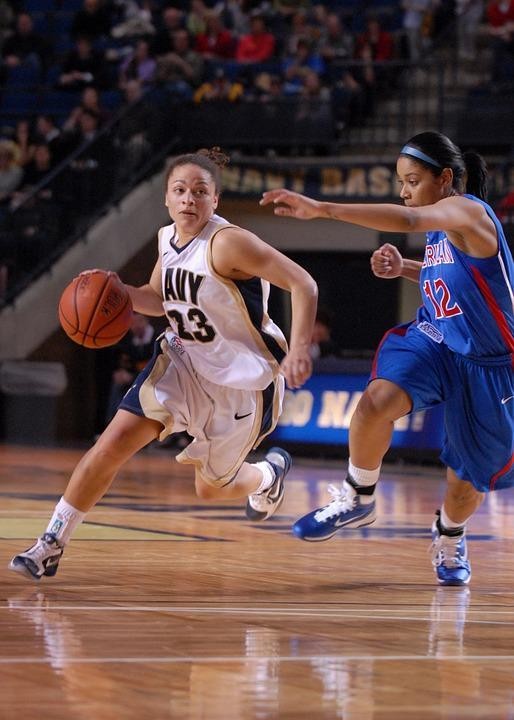 The 2019 WNBA season is already underway and it is just the right time to take stock of where everyone stands individually. While we rate these top WNBA players, we would like to emphasize that such lists are not always the same for everyone.
Just like betting on WNBA is never a simple affair, as you need to consider all the probabilities, odds as well as strengths and weaknesses of the teams/players, making such lists also involves a lot of research. Nevertheless, compiling them can be fun! Now that we've got it out of our way, let's get on with the players' list.
Elena Delle Donne - Washington Mystics
We didn't have a lot of problems picking her as the top WNBA player of the present times. With her, you can never go wrong. Regardless of who the defender might be, Delle Donne has time and again proved to be the most dangerous isolation scorer in the league. She continues to draw doubles even against the top-rated defenders, has a 4.8 turnover percentage and makes it mandatory for the teams to play in rotation. No more than 5 players used minimum 60 possessions in isolation in 2018, Delle Donne and Cambage on the other hand stood out as the only two who used more than 64. It isn't surprising that with her out from the team, Mystics fell at home to Aces recently.
Breanna Stewart - Seattle Storm
The past season was nothing less than amazing for both Storm and Stevie. After just scraping by into the play-offs during her first two seasons, nothing went wrong for her in 2018 as she cemented her position as amongst the best WNBA players of all time.
Although it isn't Stewart's only strength, it is important to highlight her 40+ percentage 3-point shooting and unbothered, high release which pushes teams into making foolish decisions. She's simply excellent in all the departments.
Brittney Griner - Phoenix Mercury
Many people might not agree with ranking Griner ahead of Cambage, but we placed a very high premium on former's ability to trouble Liz Cambage with her length. Even in cases when Cambage manages to get her two feet on the paint, Griner proves to be long and big enough to try shots that just aren't possible in anyone else's case. And that can be the decider when it comes to chasing Championships, as Cambage has time and again proven to be a player that you always need to have a plan for.
Liz Cambage - Las Vegas Aces
Liz Cambage had an amazing last season, shooting almost 60% from the floor and recording a 48.5 free-throw rate, along with the league's highest usage rate of 30.1. Cambage is capable of overpowering almost anyone in the league. The often underrated or not so regularly talked about aspect of her game is her ability and skill to face up. You can expect it to come to the fore, in a big way for the Aces, at some point of time in the ongoing season.