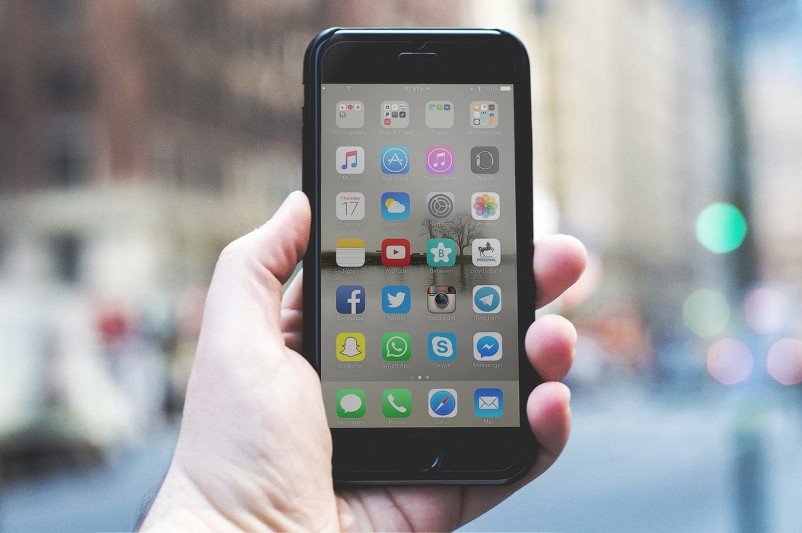 There are more than 2.6 million apps on the Google Play Store and about 2.4 million apps on Apple's App Store. Of course, not all of them are as great as they may seem, and not all of them are very practical.
There are, however, numerous cutting edge apps that every smartphone owner should have, regardless of whether they're using iOS or Android devices.
So, let's see what some of the best apps available and what their benefits are.
Travel Apps
Plenty of travel apps can be useful to almost anyone, from business travelers to digital nomads.
Travel apps make any journey easier. Users can check out popular tourist destinations, find renowned restaurants, book their hotel rooms, schedule taxi services, and more.
Translation apps, even the simple Google Translate, can prove to be invaluable in a pinch, and allow all travelers to communicate with the locals and improve their whole trip.
Transit apps can help tourists save money by showing all the public transit options, including trains, buses, and even ferries. Users can check out the time maps, look into the prices, etc.
Before downloading, it's important to check whether the apps are available in the chosen destination, especially when it comes to the transit apps.
Photo Editor
Of course, every smartphone needs an excellent photo editor app. They can not only make any photo Instagram-worthy, but can be of great use for anyone trying to improve their social media following, or those running their own blog or website.
Today's smart photo editors allow users to perfect all of their pictures as if they were Photoshop masters.
The best, cutting edge photo editors have much more than some pretty filters. Users can edit the depth of field, adjust the distortion, the color, even the grain of their photos, and blend different photos together for a dramatic effect.
Workplace Apps
Those who have too many distracting apps could take advantage of some that'll help them get back on track and focus.
They can be excellent for any employee, but would probably be the most desirable to some of the 3.9 million remote workers across the US.
For example, Google Drive allows users to sync their files across all their devices, no matter where they are. It can also be used as a collaboration tool since all the files can be shared.
Time-management apps let users be more productive in the workplace, notifying them of where their time is being spent. This can be excellent for freelancers as they can measure exactly how much time has been spent on a project, allowing them to bill accordingly.
Personal Finance Apps
These might be some of the most useful apps, as they can help users save money, as well as make some more of it.
Primarily, personal finance apps help to keep track of where the user's money comes from and where it goes. This can give them insight into their finances and allow them to improve their budgeting.
Some of the best apps offer financial advice and can be used for making automatic payments, ensuring all the bills are paid on time and that none of the debts are running late.
Some of these apps can even make micro-investments in the user's name, providing them with a small, but important addition to their income.
VPN
Cutting-edge technology often comes with some concerning cybersecurity risks. For smartphone users to ensure better cybersecurity wherever they are, using a mobile VPN is a must.
A VPN (or Virtual Private Network) allows users to browse the internet safely by providing them with a hidden and encrypted connection to a network.
With the best VPN, not even the VPN nor internet providers can monitor the device activity. This allows users to freely and securely access all content on the internet. A VPN can be used for bypassing geo-restrictions and can be especially useful to those living in countries with strict internet censorship.
Private Messenger
Lastly, a private messenger app can be used alongside a VPN to ensure additional security. These apps work to encrypt all the messages sent and received on a smartphone, and some of them even have the self-destruct feature.
To get the most out of these apps, look for those that don't require both sides to have the app. This way, users can always be sure their messages are protected.
The Bottom Line
All of these cutting-edge apps have plenty of useful features. Installing them will make any user's life easier.