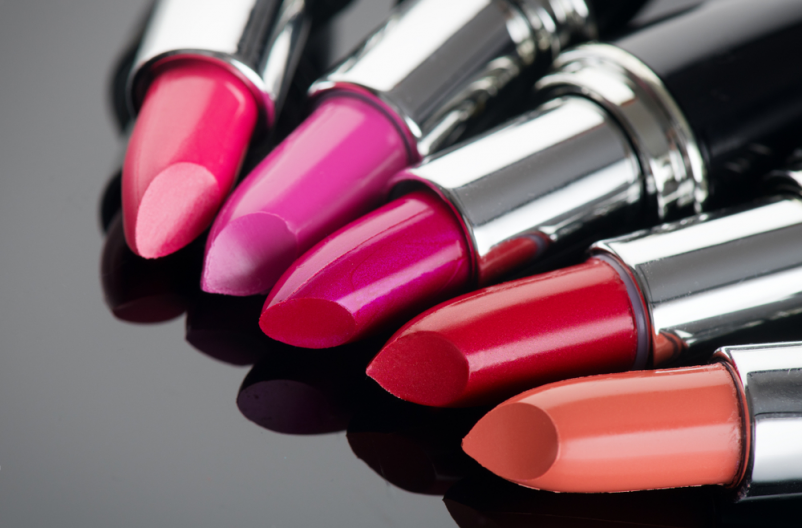 Most of the time, a simple but cute ensemble, clean hair and a good lipstick are all you need to look put together. Knowing the lipstick colors and finishes that work for your skin tone is crucial to look polished and ready to take on the world!
You can easily evoke class, confidence, fierceness, mystery, or innocence with the stroke of the right color lipstick. However, getting the best lipstick for your skin tone is sometimes a daunting task. The shades that work for someone else may not necessarily work for you.
There are basic guidelines and secrets that makeup artists use to match lipstick color with skin tone to get the perfect pout. The shade of your skin can be fair, medium, olive, or deep, but unless you know your undertone, finding a lipstick you love (and that loves you back) will be a difficult.
What is Undertone?
Undertone is the color beneath your skin. It is not dependent on skin tone or complexion. You can have dark skin and still have a cool undertone, or fair skin and have a warm undertone. You can even be what is known as a "neutral" skin tone.
Good examples of celebrities who have different complexions but the same undertones as each other are Lupita Nyong'o, Alek Wek and Amanda Seyfried who all have a cool undertone. Hailey Rhode Bieber and Beyoncé share a warm undertone, and Kerry Washington and Ariana Lima share a neutral undertone.
How to Determine Your Undertone:
Warm undertone - You have a yellowy, golden or peachy hue to your skin, look good in gold jewelry, have green wrist veins, and tan easily.

Cool undertone - You have a reddish, purplish, bluish or pinkish hue to your skin, tan slowly but burn fast, look good in silver jewelry, and have blue wrist veins.

Neutral - You have a combination of both (warm and cool undertones), your wrist veins are blue-green, silver and gold jewelry compliment your skin, your skin tans slowly, and you don't always burn.
The Best Lipstick Shades for Your Undertone
Lipsticks come in different shades, consistency, and finishes, so it's easy to get confused. You won't even be the first to get overwhelmed, land up picking whatever color appeals to you, only to toss it in the dustbin later because, "it's not what I wanted".
To get it right - the first time and every time - consider trying shades that MUAs have since established to be the best for your undertone.
Best Lipstick Shades for Cool Undertones
Purple and blue shades will work for you. Opt for the deep blue reds instead of one that tends towards orange. It would be a good idea to avoid light or nude shades too, because they wash you out.
Best Lipstick Shades for Warm Undertones
Your best pick would be warm shades such as reds and oranges. Bright fuchsias will pop well too.
Best Lipstick Shades for Neutral Undertones
You are 'the chosen ones' in the fashion world. Blessed. You get to close your eyes, pick a lipstick and go. Other than worrying about the finish and occasion, you are free to experiment with any shade. Have fun!
Complexions and Undertones
Some shades of lipstick work best on specific skin tones (complexions) and undertones. If you have to experiment, start with these shades recommended by experts:
Fair or Light Skin Complexion
Emma Stone				Michelle Williams
Your skin looks like porcelain and your biggest concern is being washed out. Most corals, peaches, light pink, beige and nudes will look good on you.
Fair skin + cool undertones - Bold colors overpower you but bold corals and baked orange will not. If you prefer a natural look try nude shades, soft rosy pink, soft mocha, or light mauve with a blue hue to it.
Fair skin + warm undertones - Try a pale pink lipstick or nude with a little peach in it. A salmon hue or warm peach-pink will compliment your warm undertones. For days when you want to stand out-with lively skin and popping eyes, compliment your warm complexion with a bold, warm orange-red lipstick.
Medium Skin Complexion
Taylor Swift 				Blake Lively
Generally, your lips look good in mauve, berry and rose shades.
Medium skin + cool undertones - You will look stunning in pink shades, cranberry, and nude. A dusty rose shade will bring warmth into your skin and make a statement. Make the blue-red colored lipsticks your choice for special occasions and evenings.
Medium skin + warm undertones - You will be a stunner in copper, deep rich nudes, or bronze. Bold shades with glossy finishes will draw attention to your golden undertones.
Olive Skin Complexion
Kerry Washington					Eva Mendes
While most colors work with you-except purples and browns-it is a good idea to choose lipsticks with an orange undertone. Deep pinks and corals are great too.
Olive skin + cool undertones - The classy wine red and deep rose red look is what you, and only you, can pull off without having to try too hard. Plus, it completes your look by bringing warmth to your skin and giving your eyes more color and life. Pink nudes with bluish undertones are your foolproof options for enhancing natural looks.
Olive skin + warm undertone - The colors that best work for warm olive skin are berry, deep red, and warm orangey nudes. They enhance your golden undertone, making it appear more radiant.
Deep Skin Complexion
Lupita Nyong'o							Viola Davis
Generally, browns, caramel, wine and ruby reds, and purples compliment your skin tone.
Deep complexion + cool undertones - The beauty of having this skin type is being able to pull off different shades without struggling; especially the deeply pigmented shades, e.g. plum with blues which pop against the skin.
Deep complexion + warm undertones - Copper or bronze are always a great choice for you. A warm shade of Merlot or a Cabernet wine will look great on you too because your complexion sweetly pops colors and strengthens your gold undertones.
Conclusion
The search for a good lipstick needs to be simple and fun-not overwhelming. All you need to do is determine your undertone, and look for lipsticks that are known to work well with your skin tone.
Generally, while medium-skinned people look great in bold colors because bold contrasts their skin tone, if you are fair-skinned your safest bold shades are coral and baked orange.
Olive-toned people, on the other hand, stand out wearing nude lipstick, pink, or coral while dark-skinned girls make bold and dark shades pop-because their skin adds depth to these colors.