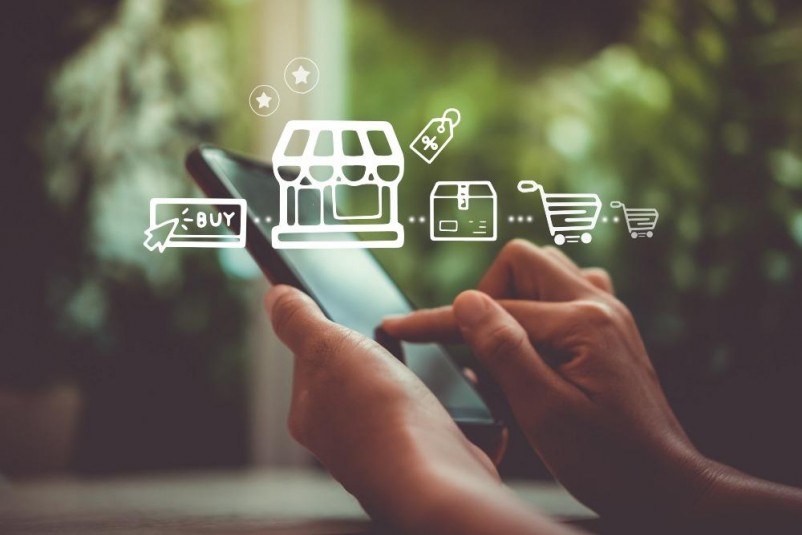 This year, 86% of Americans will spend approximately $87 billion on pre-Christmas sales. Black Friday, the day after Thanksgiving, marks the start of the holiday shopping season-the busiest time of the year for retailers and consumers.
Long before the season even begins, marketers and retailers have been hard at work, developing strategies and upcoming promotions. Communication is crucial when executing such a feat, and enterprise SMS is one of the most accessible ways to reach out.
By implementing a unique and tailored messaging experience with customers, businesses can share vital information like special events, sale dates, and product launches. The markdown madness that is Black Friday is a highly anticipated time of year for consumers. And although Black Friday and Cyber Monday began in the USA, it's now recognized around the world by retailers.
What is Black Friday?
Thanksgiving is a time of appreciation. It is a time for being grateful for has been passed down. There is immense history associated with the holiday, yet these days for many Americans, it signals a change of season. A course that is headed straight towards the year holiday season. Meaning it's time to start buying gifts, preparing events, and for retailers to start gearing up for Black Friday weekend.
Did you know the original name 'Black Friday' didn't have anything to do with shopping?
At first, in 1951, 'Black Friday' was used to describe the practice of workers calling in sick on the Friday after Thanksgiving to enjoy a four day weekend. The police in Philadelphia and Rochester used the phrase to describe the heavy traffic and crowds of people that accompanied the start of the Christmas shopping season.
Did you know that Black Friday began out of consumer demand?
That's right. It may seem that businesses and retailers drove Black Friday, but at first, it was an observation of consumer spending the day after Thanksgiving. High-traffic sales were first observed in the early to mid-1900s. Christmas sales this early in the year only began materializing in the 1950s and became exceedingly fashionable in the 1970s until the present.
Why is Black Friday significant to the retail industry?
A popular reason for the name 'Black Friday' is explained by retail businesses as going from being 'in the red' to 'in the black.' Referring to the colored ink used by accountants, when the company wasn't making a profit, records would be written in red ink. When the business began to turn a profit for the year, there would be a switch to black ink. Even now, retailers take advantage of the pre-Christmas spending trend to enhance profitability.
What is Cyber Monday?
What started as a day of great discounts turned into four days of sales. Beginning on Black Friday and ending on Cyber Monday, Thanksgiving weekend has become a yearly milestone for retail businesses.
Cyber Monday is the online counterpart. Black Friday has always been known for in-store promotions, even resulting in violence for highly coveted items. Cyber Monday is a lot more accessible as the vast amount of sales are available online internationally. Due to online exposure, Cyber Monday assisted in taking Black Friday global.
Important dates:
28 November - Thanksgiving
29 November - Black Friday
2 December - Cyber Monday
3 December - Giving Tuesday
Retail and marketing
Advertising and promoting products is vital coming up to one of the busiest shopping days in the USA. Scale up your communication with engaging and direct mobile messaging. Business SMS is the perfect way to reach your customers. Send your message directly to their handset, and your business will be front of mind at just the right moment.
Using bulk SMS for Black Friday weekend
Personalize
Know your audience and share a personal connection by addressing by name and sending relevant information, like local events or product release.
Reminders
Make sure your customers know when and where to find the best deals this Black Friday and throughout the weekend. Send reminders anticipating key dates and drip content coming up to specific sales and releases.
Promo codes
A measurable and beneficial method of getting your customers to engage with your brand is the use of promo codes sent out via SMS. It's a great way to track marketing efforts and are beneficial to consumers.
Online & in-store
Black Friday is predominantly known for in-store sales, and Cyber Monday focuses on online sales. Let your customers know where they can claim promotions and get the biggest discounts over this big-spending weekend.
VIP & loyalty members
The key to customer retention is trust, so don't abandon your loyal customers on one of the biggest sale days of the year. An excellent way to show your appreciation of their brand loyalty is to offer a free gift with purchase or exclusive deals personalized to high paying and long-term customers.
Security
Texting is a secure and efficient form of communication that aids in Two Factor Authentication via SMS One-Time Passwords (OTP). Get automated notifications when there are inconsistencies associated with an account to decrease fraud.
Logistics and finance
Offer your customers delivery updates and payment confirmations with customized business text messaging.